Zattoo Box is a premium video streaming service that lets you watch Live TV and on-demand content in your Android, Windows, iOS, Apple TV, Xbox One, Samsung Smart TV, and Android TV. But the service can also be accessed through Kodi with the help of a dedicated addon called Zattoo PVR Client. The addon can be installed directly from the official Kodi repo. Zattoo Box has two subscription packages: premium (10 CHF/mo) and ultra-premium (20 CHF/mo). In this article, we will show how to stream this live TV service with the help of Kodi.
Related: How to watch live TV using PVR IPTV Simple Client
How to Purchase Packages in Zattoo Box
Step 1: Open Google Chrome and visit zattoo.com.
Step 2: Tap the Sign Up Now button located on the menu bar.
Step 3: Select the package and tap CONTINUE WITH PREMIUM.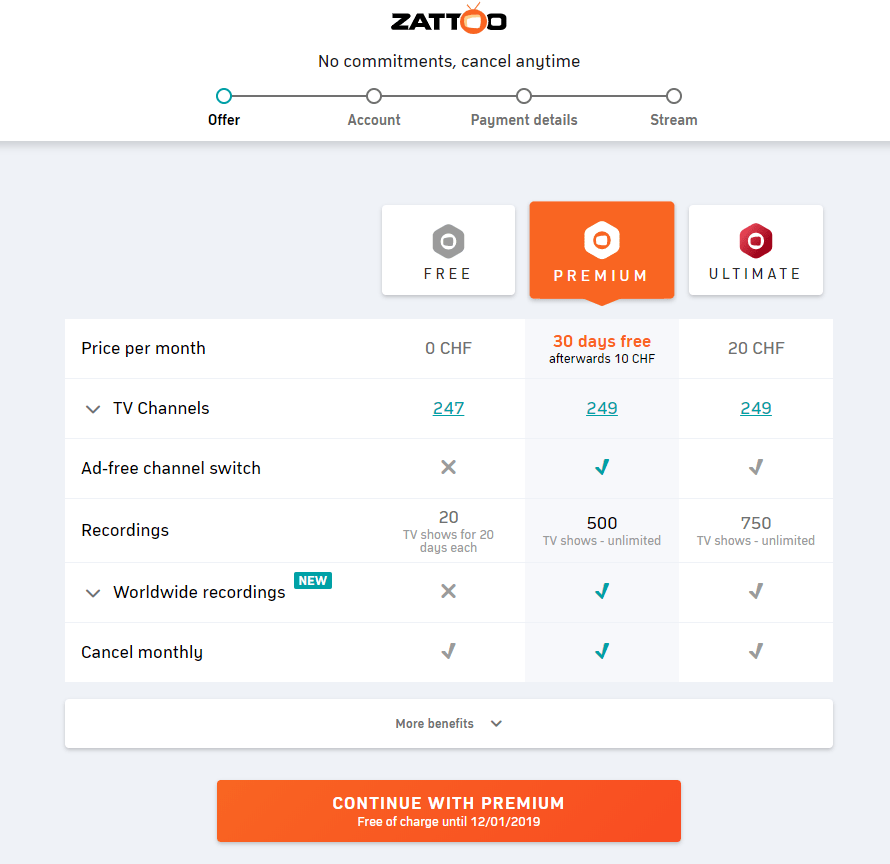 Step 4: Enter required details like email ID, password, gender and DOB. After entering those details, tap the SIGN UP button.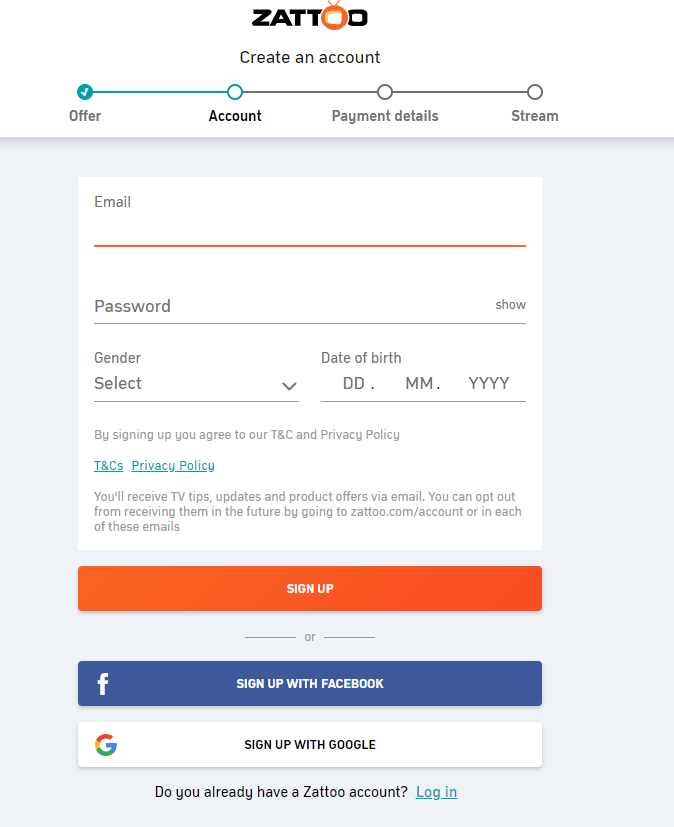 Step 5: Select your payment method and tap the TRY FOR FREE button.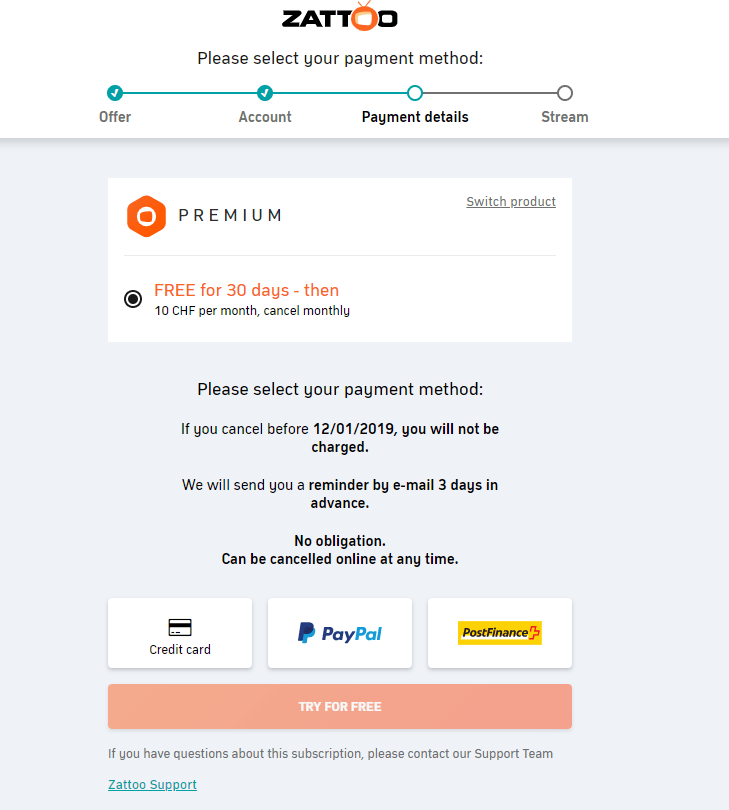 Step 6: Go through the payment process to purchase the premium package.
NOTE: Before purchasing the premium package, you can use the trial package to test out its features.
How to Watch Live TV using Zattoo Box PVR Client
Step 1: Open Kodi app on your device.
Step 2: Tap the Addons menu located on the left side panel.
Step 3: Tap the Download icon.
Step 4: Scroll down and click PVR Clients.
Step 5: Again scroll down and click Zattoo PVR Client.
Step 6: Tap INSTALL.
Step 7: After installing the addon, visit the info page of Zattoo Addon and tap Configure.
Step 8: Enter the login details of Zattoo box (username and password) in the appropriate field and tap OK.
Step 9: Tap OK and restart the Kodi app.
Step 10: Launch the Kodi app and click the TV menu.
Step 11: Now, you will have the channels list on your screen.
Conclusion
Zattoo Box is a reliable IPTV service that you can try on any device. By installing this service on Kodi, you will have a better experience and flexibility while streaming. Keep visiting iptvplayerguide.com for more IPTV articles.