IPTV Player allows you to watch both live TV Channels and on-demand videos at a low price. As the name implies, the IPTV player only acts as a medium to stream the content of your service provider. To use the IPTV player, you need to add the M3U playlists file or link. IPTV Player is available for almost all platforms including Android, iOS, Windows, Mac, Linux, Firestick, and Roku as well. If you find difficulties in installing the IPTV player for Roku, then follow the steps in this blog to get IPTV Player on Roku devices.
There are two ways to install an IPTV player on Roku.
Install the official IPTV Player
Install third-party IPTV Player
How to Add Official IPTV Players on Roku
There are a few applications that are available on the official Roku device. You can download these applications directly from the Roku Channel Store. Before installing these applications, make sure to get a monthly or annual subscription to the service.
Note: These services do not play any M3U Playlists file or link.
1. BBC iPlayer
BBC iPlayer is an IPTV player which allows users to watch live and non-live TV shows, radio, and movies. This player is owned by the BBC. This player is available on the official Roku Store. Follow the below steps to install BBC iPlayer on Roku:
Open Roku Channel Store.
Search for BBC iPlayer.
Click on the app and tap on Add Channel button to install the application on your Roku.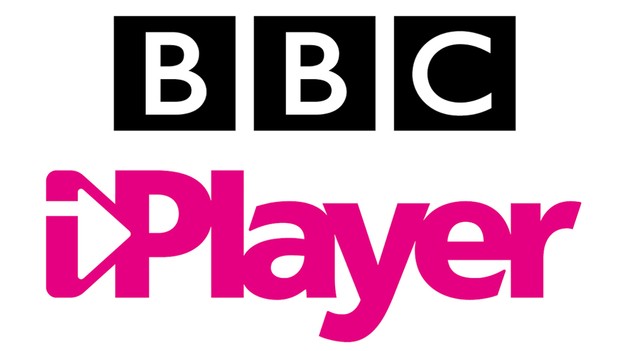 2. Netflix
If you are planning to get entertained with loads of content like web series, movies, and TV shows, then Netflix will be an ideal choice to install on your Roku. This application is available on Roku as well. You can easily install it by following the same method given above.
Other Official Apps
PopcornFlix
Rakuten TV
BBC Sport
Now TV
ITV Hub
Prime Video
UKTV Play
Crunchyroll
Related: How to Install IPTV on Panasonic Smart TV
How to Get a Third-Party IPTV Player for Roku Device
There is no M3U playlist player app available in the Roku Channel Store. To get it, follow the steps given below.
Enable Developer Mode
1. Connect the Roku device to your TV and turn it On.
2. On the Roku remote, press the buttons given below one after another without changing the order.
3 times – Home button.
2 times – Up Arrow button.
1 time – Right Arrow.
Left Arrow – 1 time.
1 time – Right Arrow.
Left Arrow – 1 time.
1 time – Right Arrow.
3. Now, you will be navigated to the Developer screen on Roku.
4. Here, you will find the IP address on the screen. Note down the IP address and select the button Enable installer and restart.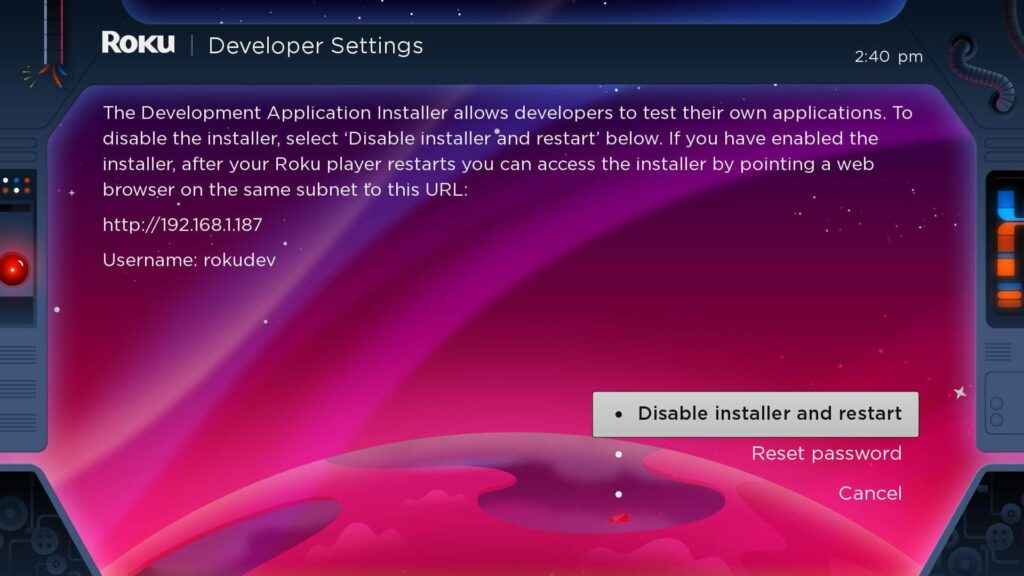 5. Then, tap the option I Agree.
6. Create a webserver password using the virtual keyboard and tap Set password and reboot.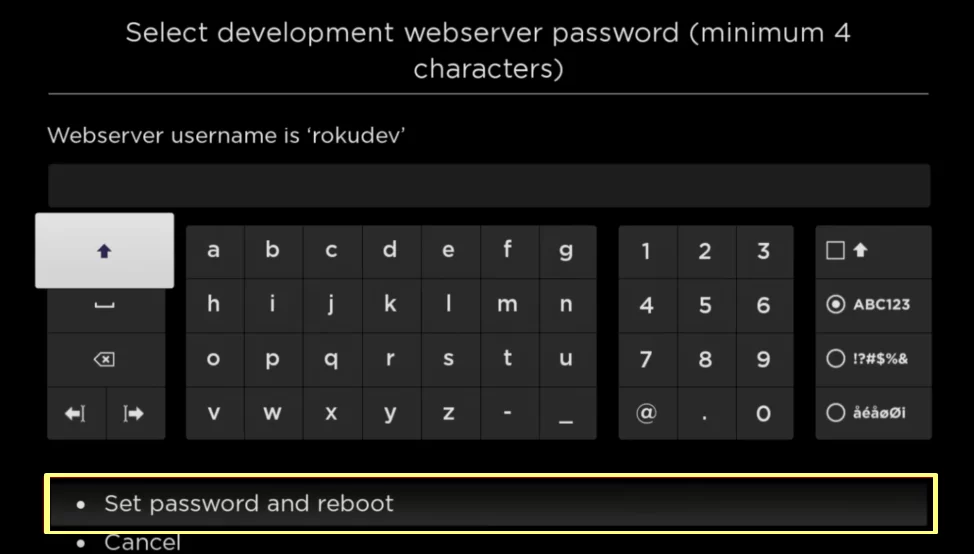 7. On your PC, launch a browser of your choice.
8. Go to the Roku website and sign in to your account.
Note: The mail ID should be the same ID that you used to sign in to Roku.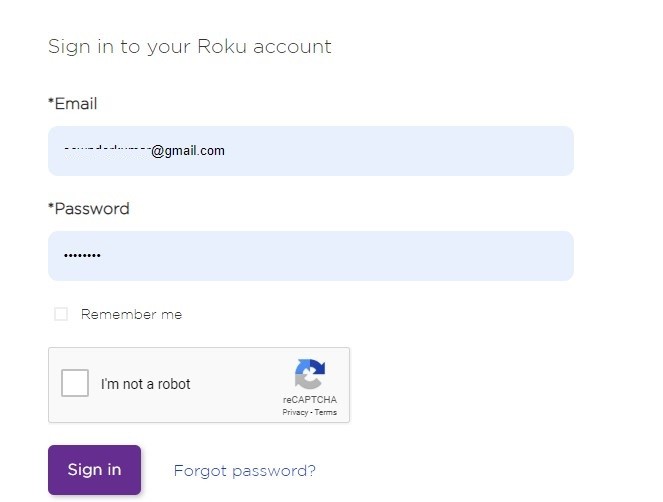 9. Now, Click the Profile icon at the top and select My Account.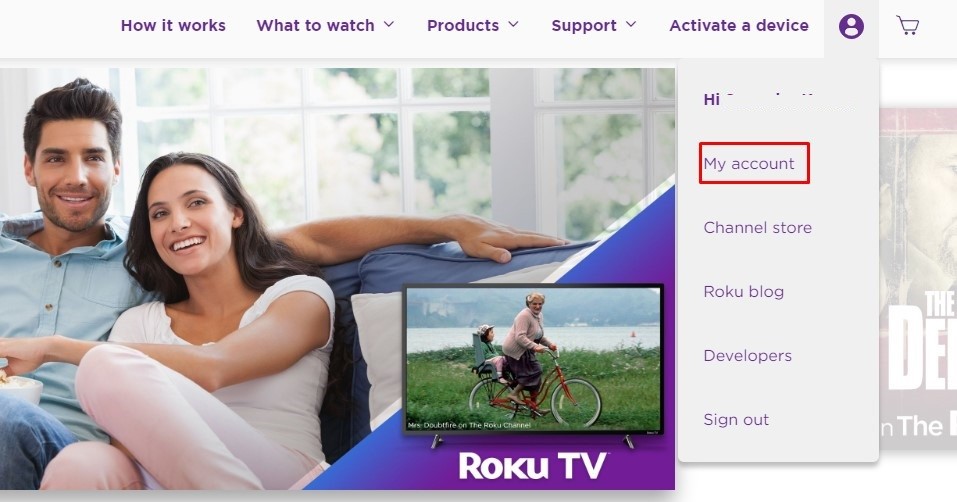 10. Select Add Channel with a code.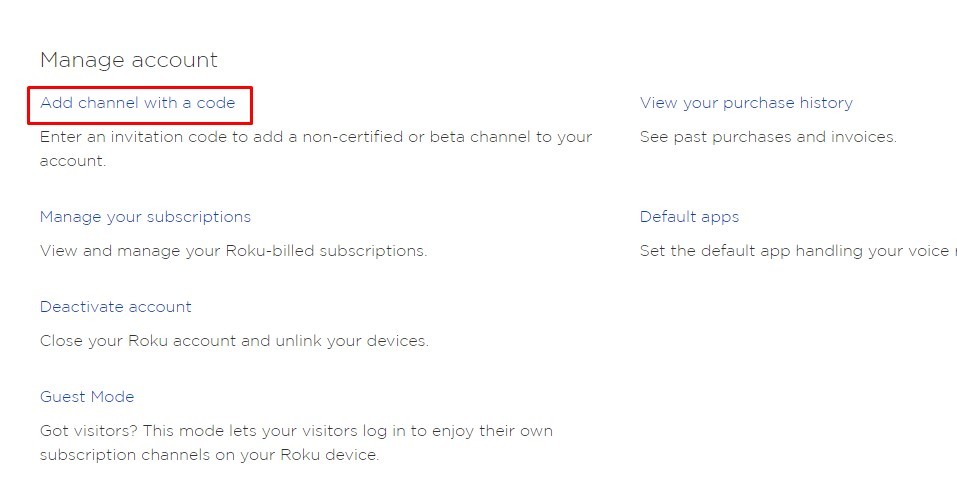 10. Type IPTV Smarters and tap Add Channel.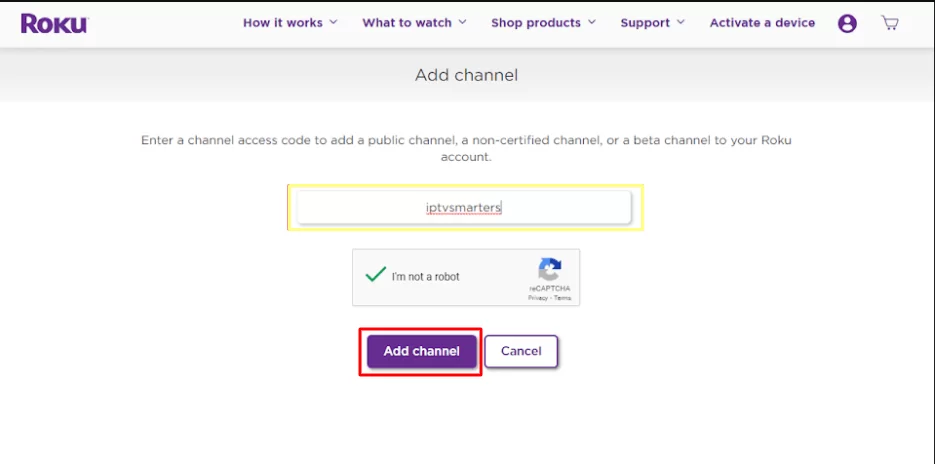 11. Confirm the installation by selecting the option Yes, add channel button.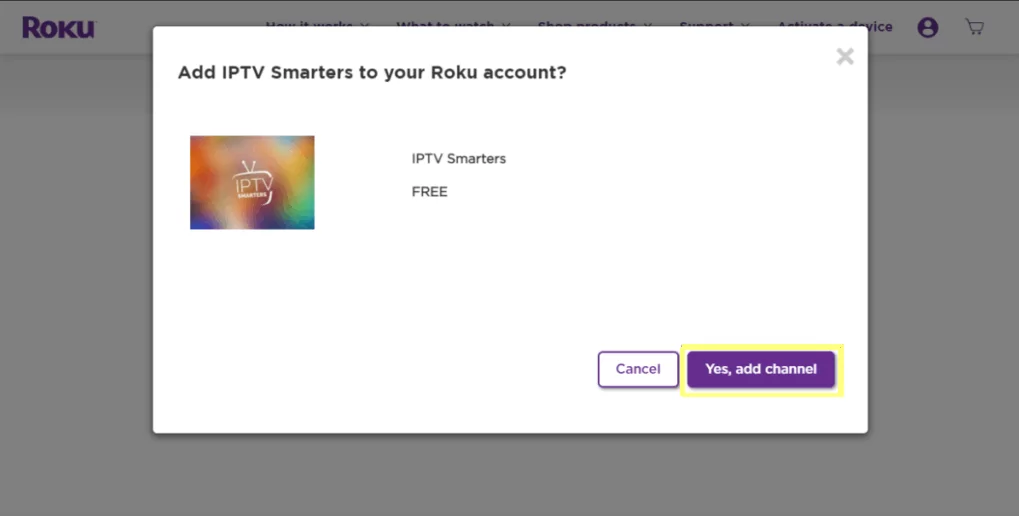 12. Then, visit the IPTV Smarters website and download the IPTV Smarters package for Roku.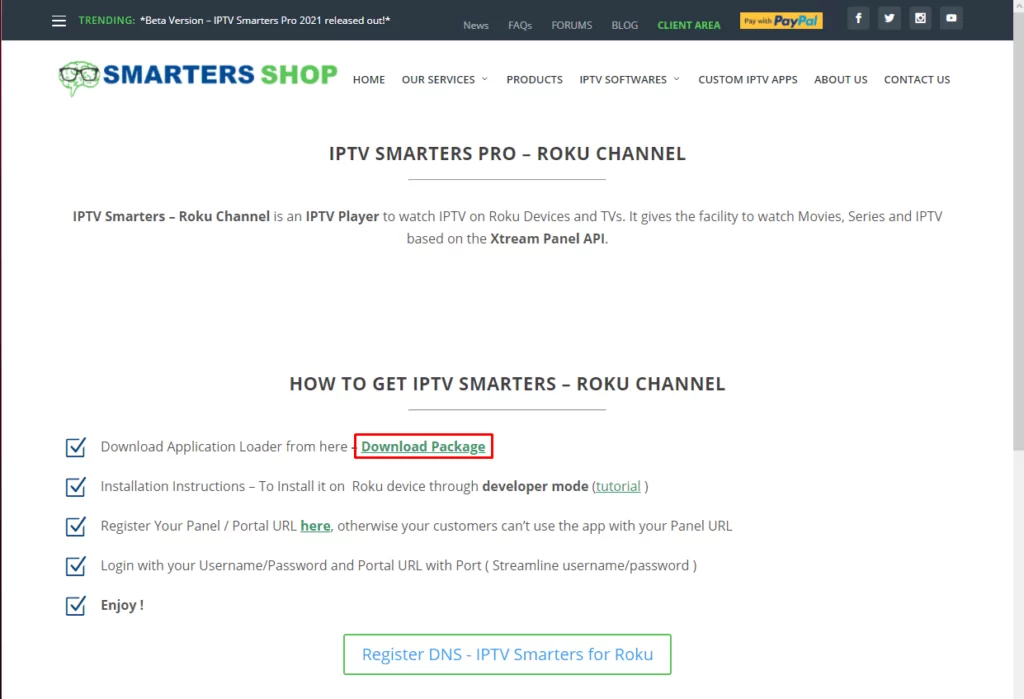 13. Click the search box on the browser and enter the IP address of the Roku device.
14. You will find a small menu on the screen. Fill in the username as rokudev and enter the webserver password you've created before.
15. Select the Sign-In button.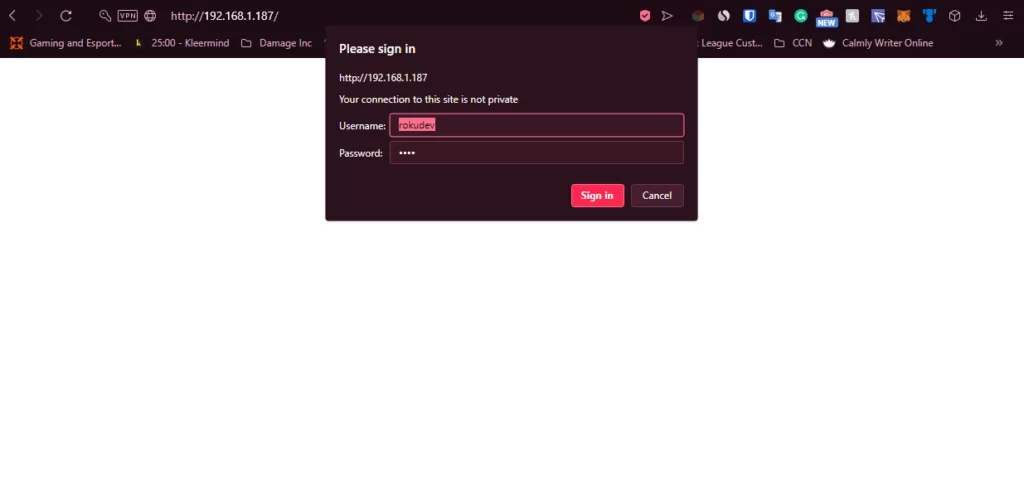 Related: IPTV for LG Smart TV | Installation & Setup
Install IPTV Player on Roku
16. By doing this, you will be navigated to the Roku Application Installer page.
17. Click Upload and select the IPTV Smarters package file on your PC. Then, tap Open.
18. Now, the file will start uploading. Once uploaded, click the Install button displayed below the option Upload.

19. If you have done the above steps successfully, you will see the screen given below.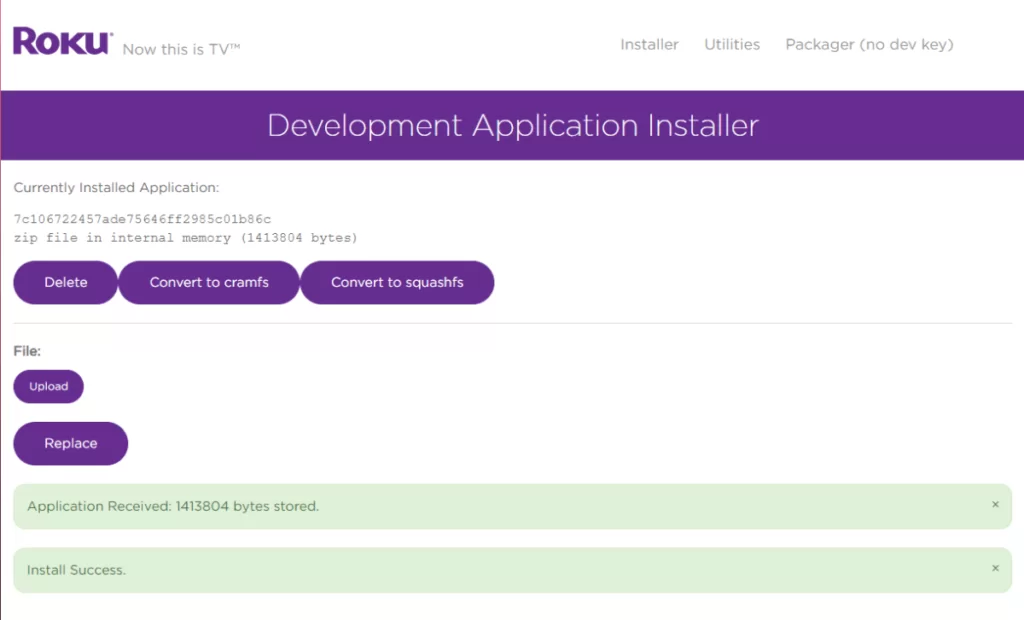 20. Now, go to the App section on Roku. Look for the IPTV Smarters app and click it to Open.
21. Enter the M3U URL, Username, and Password of your IPTV provider and watch your favorite IPTV channels on a big screen.
Related: How to Install IPTV on Hisense Smart TV
These are the steps required to install IPTV Player for Roku. By installing IPTV, you can easily access thousands of live TV channels and catch-up channels. Apart from the above methods, you can also screen mirror IPTV to Roku with the help of your smartphone. Ensure to install and configure a VPN on Roku while streaming IPTV. VPN hides your online activity and helps to access the content that is geo-restricted.