Online streaming has become more popular among people because of the availability of multiple entertainment channels and media content. One can easily select a channel and can stream 24/7 without any interruptions. Undoubtedly, there are a wide variety of online streaming services available. However, we found streaming over IPTV to be more convenient and cost-efficient.
IPTV is the best cord-cutter that replaces the traditional cable and satellite TV broadcasting. The best IPTV services will let you stream your favorite content regardless of the place. Instead of transmitting content through optic cable and radio waves, IPTV broadcasts content over standard internet. Whether you are at home or traveling, you can enjoy streaming. In this article, let's look at the complete guide on IPTV.
What is IPTV?
The default question "What is IPTV?" arises in everyone's mind. IPTV also called Internet Protocol Television, delivers media content using the Internet Protocol/Transmission Control Protocol (TCP/IP). It is the best alternative to traditional cable and satellite TV services. It allows you to stream both live and on-demand video content. Apart from these, users are allowed to record live streams. IPTV is the platform that gives access to plenty of movies, TV shows, news, sports, and live TV channels from all parts of the world.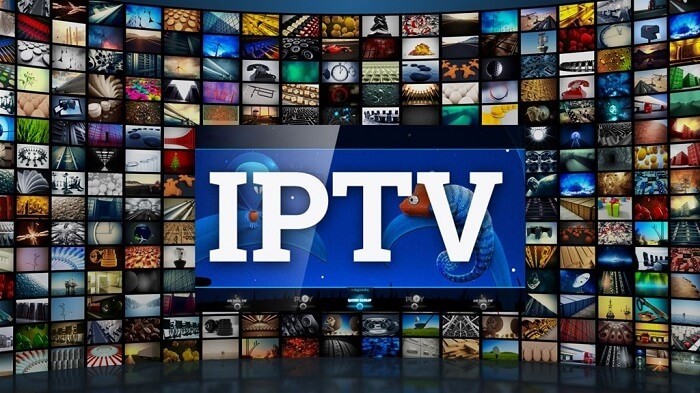 With IPTV, you can stream media files 24/7 continuously without any interruptions. All you need is a proper and stable internet connection. There are two types of IPTV services – IPTV provider and IPTV Player. There are various IPTV providers available, some may offer free streaming, and some require registration along with the subscription.
The IPTV providers only offer content in the form of playlist links or codes. You need an external IPTV player to load and play the video content. But, some IPTV providers will have a dedicated IPTV player to stream their video content. In such cases, you don't need an extra IPTV player. Like IPTV providers, there are tons of free and paid IPTV player apps available in the market. So, whatever IPTV provider or IPTV player you're choosing, make sure to know about its features.
How does IPTV work?
Generally, traditional cable and satellite services work based on the same model. The cable TV service provides the content through coaxial cable connections. On the other hand, satellite services transmit channels and other content via radio waves. IPTV is completely different from the above two services. The entire process is performed online.
As mentioned, any IPTV requires an active internet or Wi-Fi connection. It uses the Internet Protocol (IP) and delivers the TV channel to the respective device of the user. When you click on any stream, videos from multiple sources (servers) are split into data packets and sent via the internet. So, the videos requested and received by the user use IP. i.e., the video server transmits the program using a fiber-optic cable to the TV via the internet.
Finally, the video file that the user has requested will be compressed and optimized before the user receives it. With IPTV, you can experience a secure and reliable streaming experience.
Is IPTV Safe to use?
In general, all IPTV services are legal to use worldwide. It applies as long as the service provider has incorporated licensed channels and contents to access. But in the case of third-party apps, websites and plug-ins, they are not promising and depend on the source.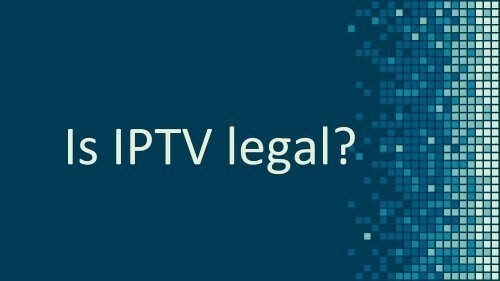 It is really hard to find if the IPTV is legal and the associated IPTV provider has obtained the licenses. However, you can find if it is legitimate with the following tricks.
Check for a dedicated streaming app.
Most legit IPTV players link to their partners.
There will be fewer ads, and you will have the subscription option.
Those legal providers sell other services besides IPTV like the internet.
There are lots of chances for an IPTV to be illegal. You could identify them with the below tips.
Illegitimate IPTV hosts offshore and supports channels that aren't licensed in your region.
They will not explicitly mention their partners.
Such services will be free or available for less price.
They prompt you to make payments using unreliable payment methods.
You will be recommended to use a VPN for optimal streaming.
Related: Best IPTV Service Providers in the USA
Why do you need to avoid Illegit IPTV Services?
Streaming illegal IPTV services is extremely unsafe and the device you're using will be more vulnerable to hacks. Though the content provider faces most of the legal issues, there is a possibility that the user might face legal problems.
The illegal IPTV service and its content may disappear at any time when the original content provider files a legal suit. You will be scammed in most cases with the illegal IPTV. Your device will get infected with viruses and malware.
As a result, your private data may get stolen. It will bring you video buffering or loading issues, and thus you cannot expect smooth playback. As a result of using an illegal IPTV service, your ISP might downgrade the internet service or disable it entirely.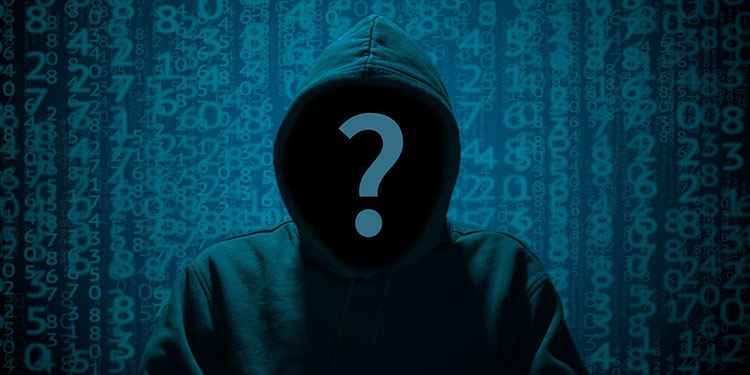 IPTV Compatible Devices
Internet Protocol Television services are accessible on different devices. Some providers offer IPTV boxes that can be connected to a monitor or TV. Smart TVs are built-in with IP supports that can be connected to the internet or Wi-Fi connection. Other than Smart TV, IPTV can be accessed on a laptop or PC, Smartphone (Android & iOS), streaming devices (Firestick, Roku, Chromecast, Android TV, etc.), and Gaming Consoles like Xbox, PlayStation.

Do You Need a Set-Top Box for IPTV?
The answer is yes and no. If you're using a smartphone or PC to stream IPTV, then you don't need a Set-Top Box. Set-Top Box is used only for streaming IPTV on Smart TV. It translates the internet broadcasting and converts them to a convenient format supported by your home device. Nowadays, most IPTV services offer their own set-top box with the M3U URL and other login credentials. It is because traditional TVs are not designed with the ability to support IPTV directly from the internet.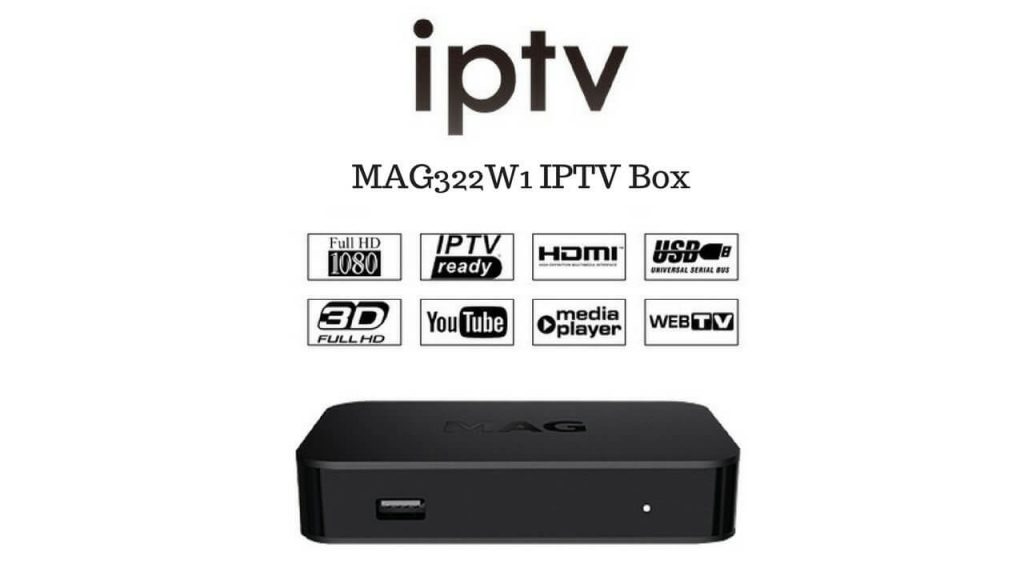 Related: Best Free IPTV Apps for live streaming
Types of IPTV Formats
IPTV delivers its streaming content and channels in three formats, namely Live TV, Video on Demand, and Time Shifted Media. We shall take a look at them in brief.
Live TV
Most of the IPTV services offer live broadcasting from various international and local networks. It lets you watch your favorite TV programs, sports events, and many more online from anywhere. Some IPTV compatible networks are FOX Sports Go, CBS Sports, Sling TV, Hulu Plus Live TV, etc.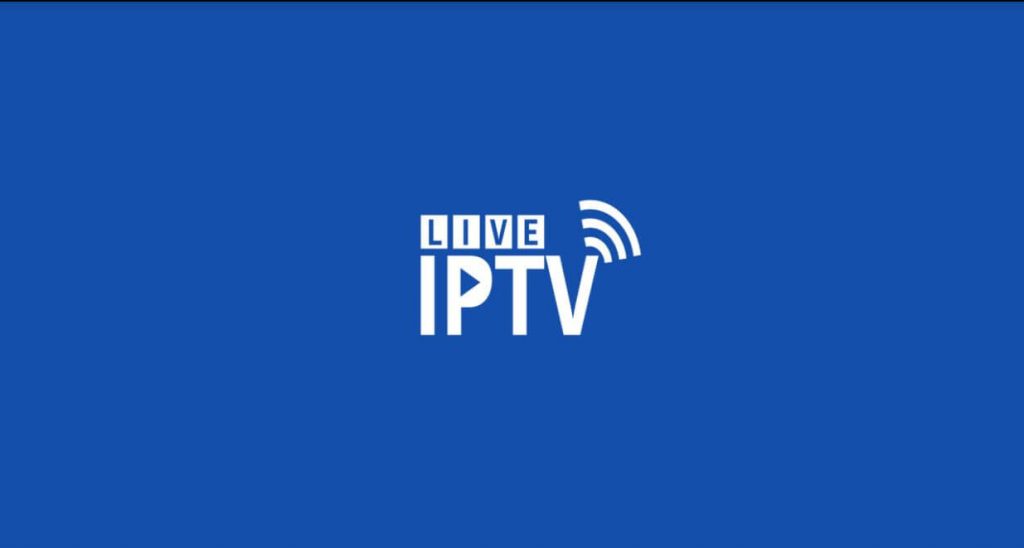 Video On-Demand
Video On Demand is one of the effective and useful features. It allows you to choose movies, TV shows, and other videos from the library. You can watch them any number of times whenever you want. On-demand contents are accessible only over the internet.
Time-Shifted Media
Time-shifted media, otherwise called Digital video recording. Live broadcasting actions are captured and released digitally by the network. Various action replays, memorizing moments, and many more are officially recorded by the streaming network and uploaded on its digital platform after a few days of original airing.
PPV
In PPV, you can pay for your desired movie or TV show to watch. If you're looking to stream more content at an affordable price, then PPV is the best way to stream.
Hybrid IPTV
The TV providers in recent times prefer the hybrid IPTV approach. The advantage of using it is it resolves the issues which otherwise occur on fully IP-enabled broadcasts. An IPTV requires higher bandwidth to transmit the data at a higher speed. Hybrid IPTV is a mix of traditional TV services with IP. It delivers content to multiple users from a single box. With this, the IPTV service can add new products and services without making any changes to the set-top box.
Do I Need VPN to Stream IPTV?
IPTV is completely legal to use, and its channels and contents are legal to watch. Some of the services are accessible only in a particular region or country. If you are residing outside the range, you need to use a VPN to access those streams outside the boundaries. Moreover, using a VPN will enhance your security by hiding your real IP address and location. So it becomes difficult for hackers to track your online activity. VPN is a mandatory tool while accessing public WiFi networks.
Pros:
There are lots of benefits you will get with the IPTV. They are,
It features an interactive TV guide, and you will find the programs for the day with timings.
The bi-directional nature of IPTV enables personalization. With this, you can choose what and when to stream.
With automatic switching, mark shows, movies, series, etc., in the TV guide and schedule the channel to switch it automatically.
It provides an option to record any content and stream it at your convenient timings.
You can set parental control as a code on channels or content to restrict children from streaming them.
IPTV supports streaming certain channels in HD with better and sharper pictures or colors.
The service is not limited to TV as it works on multiple other devices like phones, PC, tablets, etc.
Use the time-shifting feature to shift the program to your preferred time and stream them.
Cons:
A few disadvantages of using IPTV are as follows.
IPTV uses IP to send and receive info, and this may bring you loss or delay when the connection is not fast.
Many IPTVs have a suspicious origin, and the illegal sources cannot be tracked easily.
At times, you require a decoder to receive, decompose, and decode the signal.
Related: Best IPTV Players for Android
The Future of IPTV
Predicting the future of IPTV isn't possible at the moment. It is because there are lots of providers, formats, and pirated content that needs to be tracked. Without any doubt, IPTV services will find a large userbase and popularity over time. According to a report, there is a high chance for the subscription-based IPTV to gain users in the next decade.
To Conclude
IPTV services are highly affordable and include thousands of Live TV channels, VOD, and other video content. One of the notable features is that they are accessible even on low internet bandwidth. Before choosing an IPTV service, make sure to know about its price and features. Nowadays, most IPTV services are not stable. So, If you intend to get an IPTV subscription, always go for a monthly subscription.