IPTV is an alternative to the traditional TV system. It allows you to watch Television on your desktops, mobile phones, smart TVs, and much more without a setup box or cables. IPTV delivers live TV through the internet with the help of your Internet Protocol. To play any Video through the internet, you need an IPTV player. VLC Media Player is one of the best IPTV Players available for all devices. As we all know, VLC is the most used media player application across the world, which includes a feature of streaming IPTV as well. Let us discuss more on how to use IPTV on VLC Media player in this post.
Related: How to cast IPTV on Chromecast?
How to add IPTV m3u Playlist on VLC?
The m3u is one of the formats used in the computer, which contains a playlist of contents that is streamed online. Most of the IPTV playlists are created in this format to easily access the files. VLC Media Player serves as the best one to add and stream these m3u lists easily. Follow the steps to add IPTV m3u playlist on VLC:
Step 1: If you don't have a VLC media player installed, then visit the official site or click here to download VLC.
Step 2: Open the install VLC Media Player.
Step 3: Press Ctrl + L or go to View -> Playlist.
Step 4: Now, you can drag the playlist to the VLC screen or right-click to add the playlist.
Step 5: Go to the m3u folder and select the file.
Step 6: The m3u file will be displayed on the VLC playlist screen.
Step 7: Double click on the file.
Step 8: A list of available channels will appear. Click on the channel you want to watch.
Step 9: The live TV will get streamed through the VLC media player.
Tip 1: To change the channel anytime, press Ctrl + L and select the channel you want to see.
Tip 2: To delete the playlist, right-click on the playlist area and select "Clear Playlist".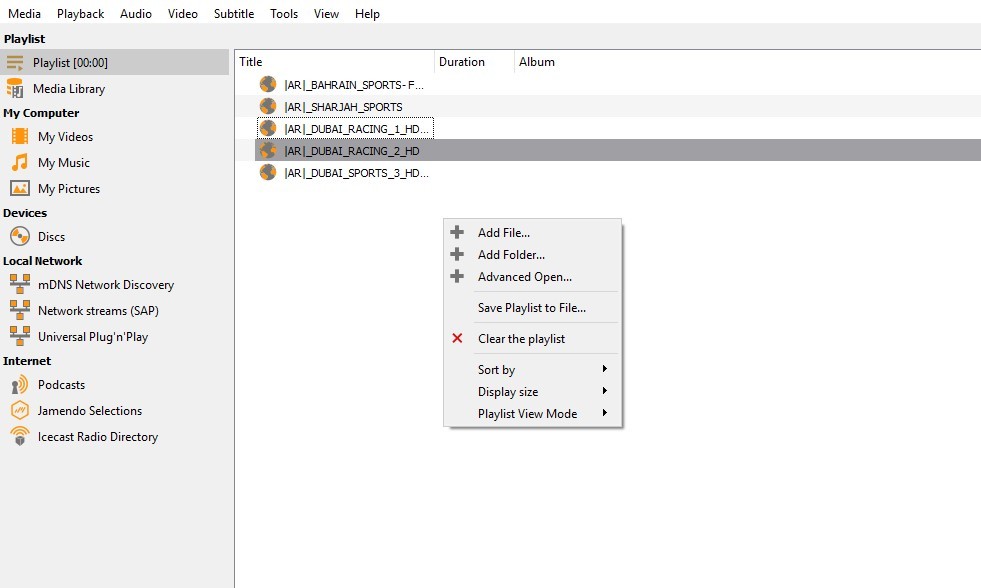 These are the steps needed to use IPTV on the VLC media player.
Simply click the Media menu -> Open Network Stream (CTRL + N) -> Enter the IPTV URL -> Stream the Channel without any error.
Related: Area 51 IPTV Review
Wrapping Up
After using IPTV on VLC, you will get to know that the VLC is the Best IPTV Player for Windows, Mac, and other platforms. VLC has the ability to stream online videos as well. You can copy a link to a video and paste it into VLC to stream the online video on VLC.