Rayo IPTV is a free IPTV Media Player. Unlike other media players where the app will ask for permissions to gain access to the storage, location, camera, and more, this IPTV doesn't ask for anything. Meaning other than the internet and M3U URL, you do not need to provide account details or give access to anything. This makes the app more secure when compared with other IPTV players. This IPTV does not provide any content other than the TV channels.
Features of Rayo IPTV
Has a customizable search filter for accurate and quicker file searching.
Supports different Playlists formats like M3U, M3U8, and XSPF files.
It has a separate section called Favorites to save your favorite channels.
It supports both live and non-live streams.
Comes with a list of TV channels.
Allows you to record both TV and live broadcasts.
On-screen instructions for easy navigation.
How to Subscribe to Rayo IPTV
As we mentioned earlier, it is a free media player. And like all media players that come for free, you will get a lot of ads when streaming.
Related: Gemini Streamz IPTV: Review, Pricing, Installation Guide
How to Install Rayo IPTV on Android Device
1. Open your Android device and tap on Play Store.
2. Enter Rayo IPTV on the search bar.
3. From the suggestion list, select Rayo IPTV.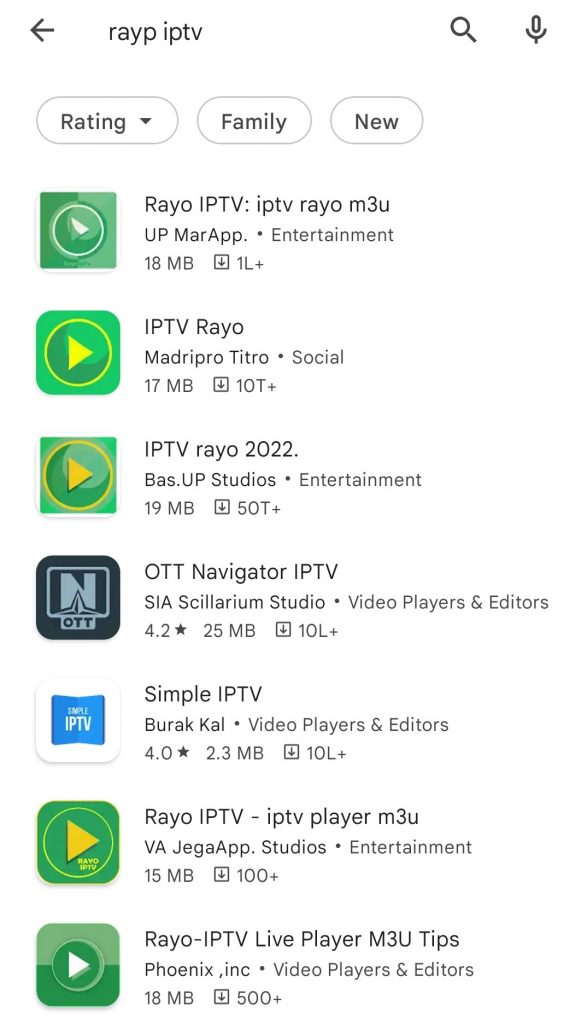 4. Click on Install to install the app on your device.
5. Open the app and select Start.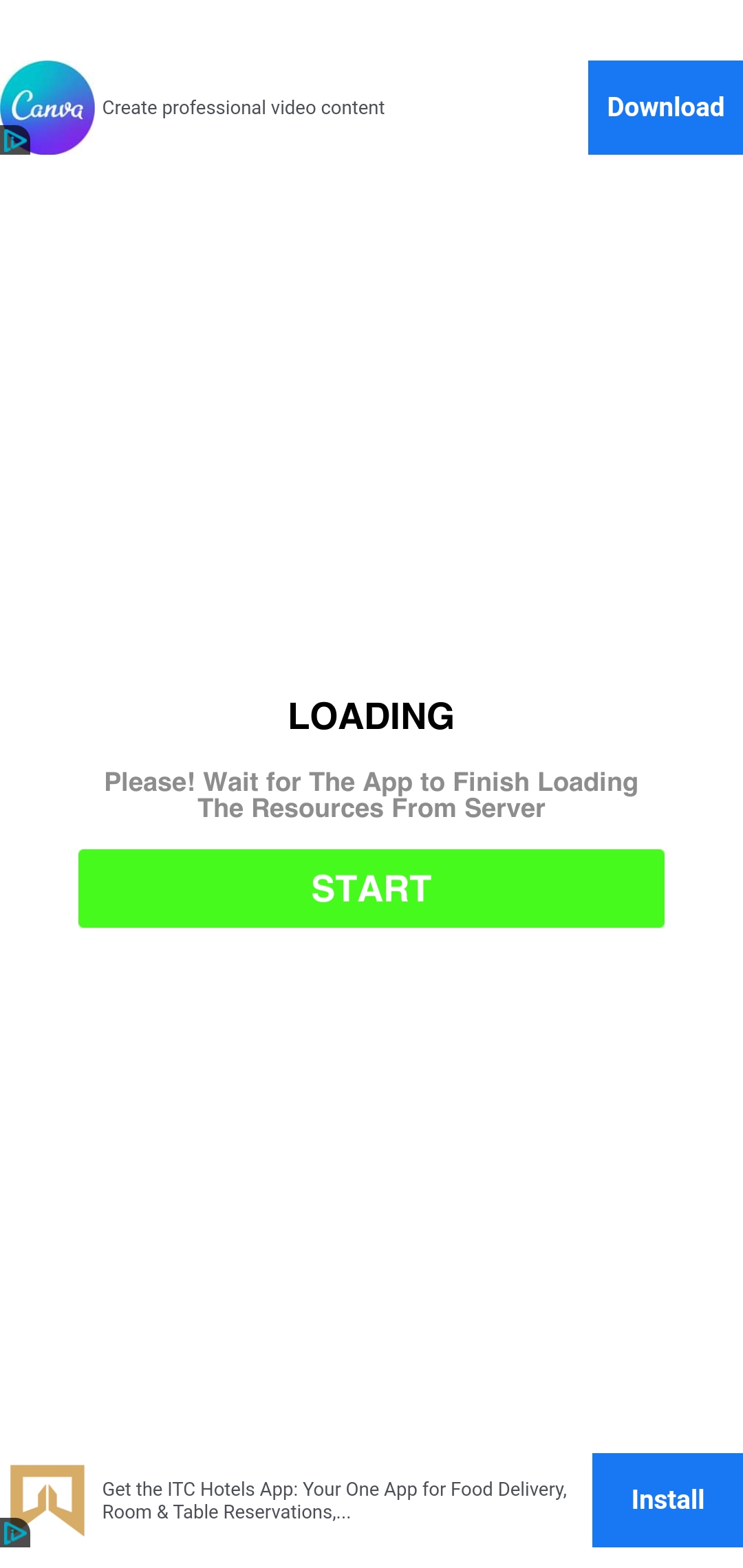 6. If you have an M3U URL, then select Use your Playlist URL.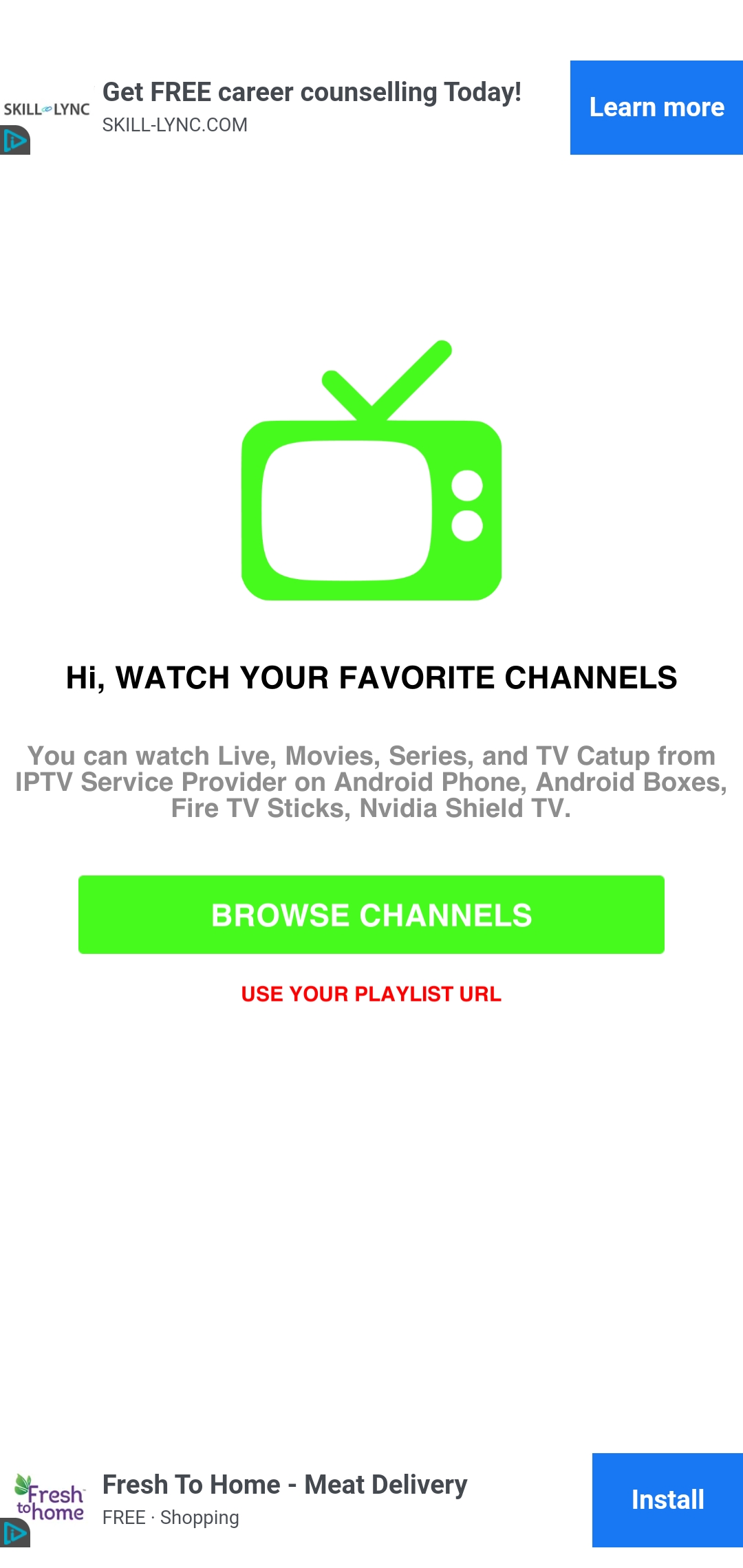 7. Enter the URL and click on Add Playlist.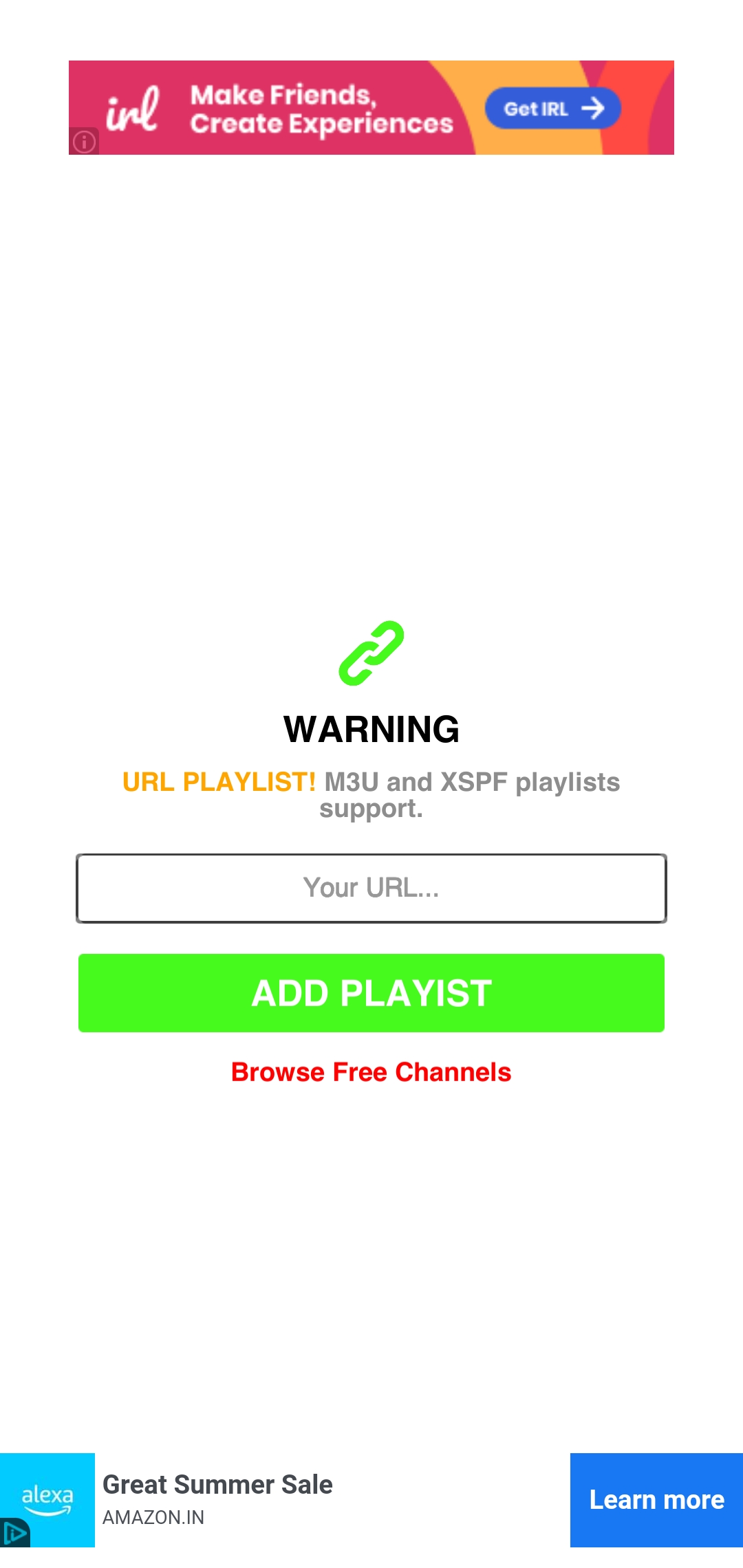 8. If you want to browse free channels, then select Browse Channels.
9. Choose the channel that you want to browse on your Android device.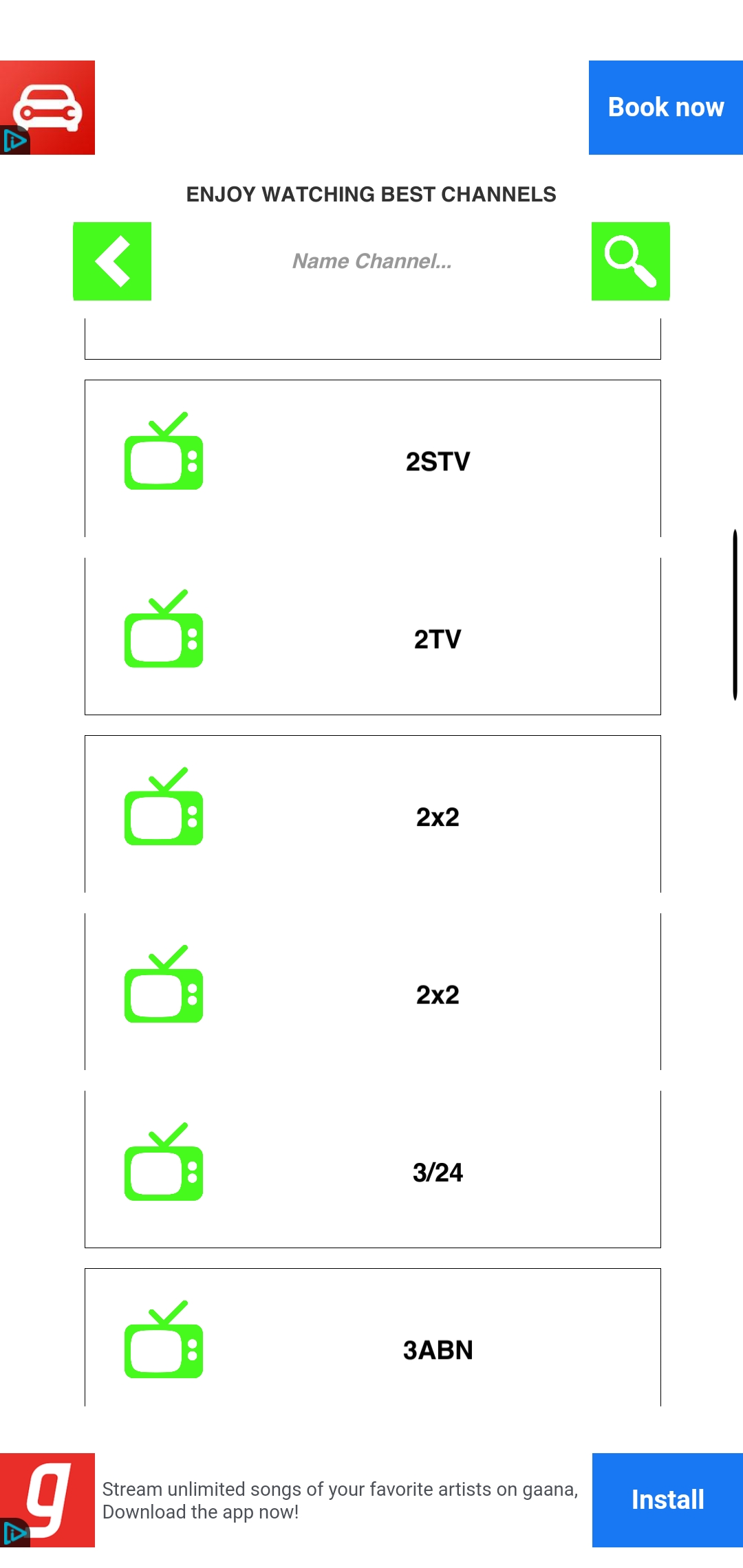 How to Stream Rayo IPTV on Smart TV [Samsung and LG]
1. Select the browser on your PC and enter Rayo IPTV Apk.
2. Choose a reliable website and download the Apk file.
3. Connect a USB Drive to your PC and copy the Apk file on it.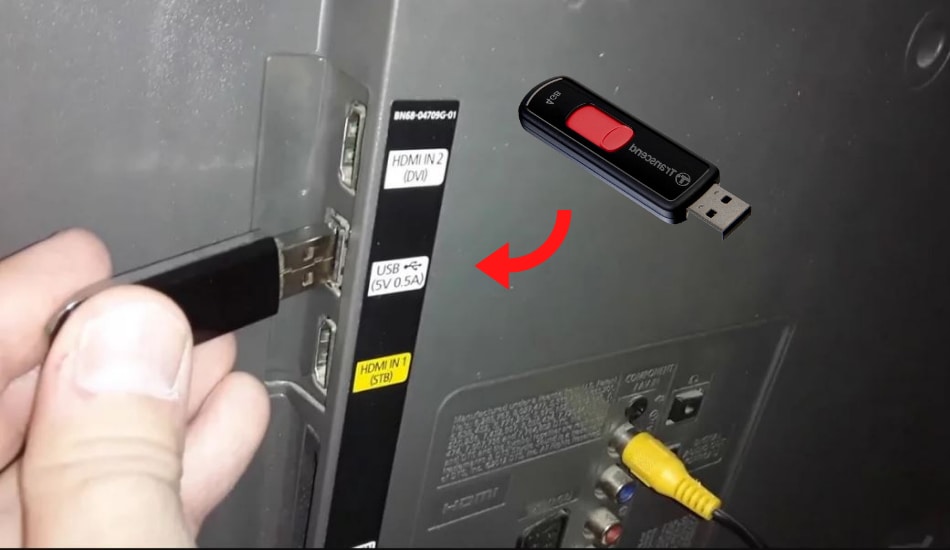 4. Now, remove the drive and connect it to the USB port on your Smart TV.
5. On your Smart TV, go to Settings.
6. Select Security & Restrictions. Click on Unknown sources and enable it.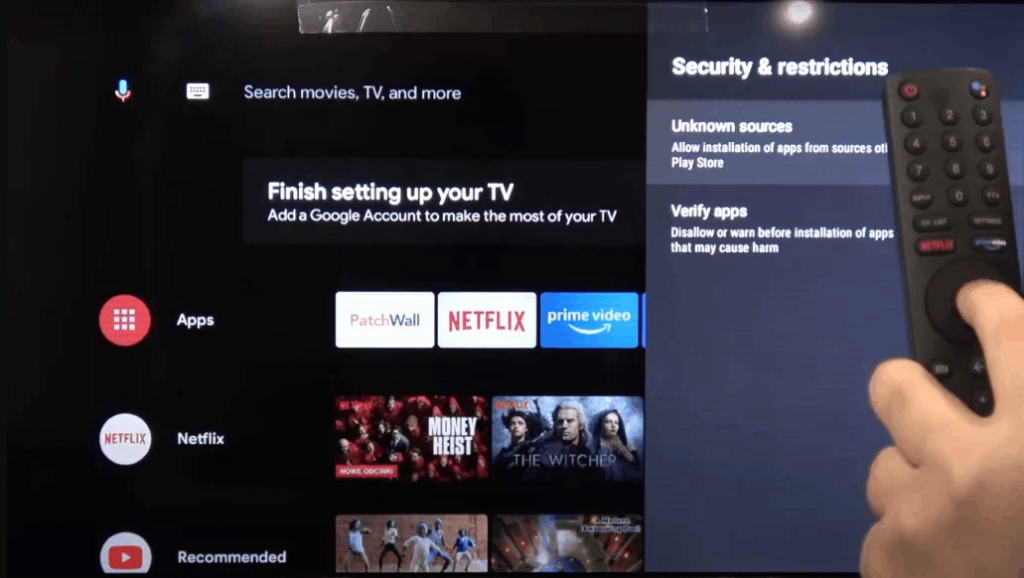 7. Install Rayo IPTV on your TV. Wait for the installation to be over and open the IPTV.
8. Enter the M3U URL and start streaming your favorite content on your Smart TV.
How to Download Rayo IPTV on Windows and Mac PC
1. Turn on your PC and open the browser.
2. Click on the Search bar and enter BlueStacks.
3. Choose the BlueStacks official website to open.
4. Select Download to download the Android emulator on your PC.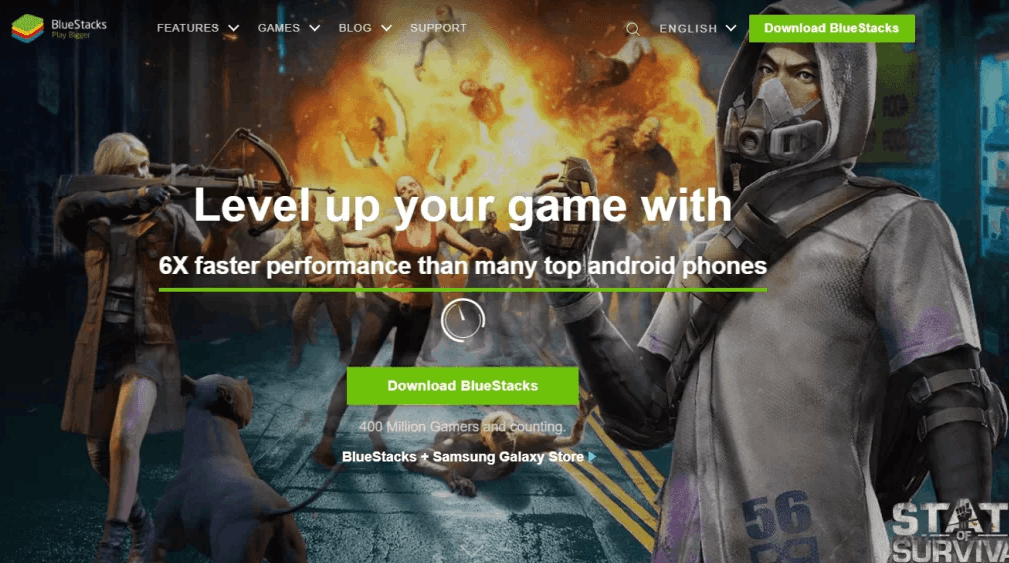 5. Open the BlueStacks Apk file by double-clicking on it.
6. Select Install and launch the app once the installation is done.
7. Sign in using your Google Account and click on Play Store on the home screen.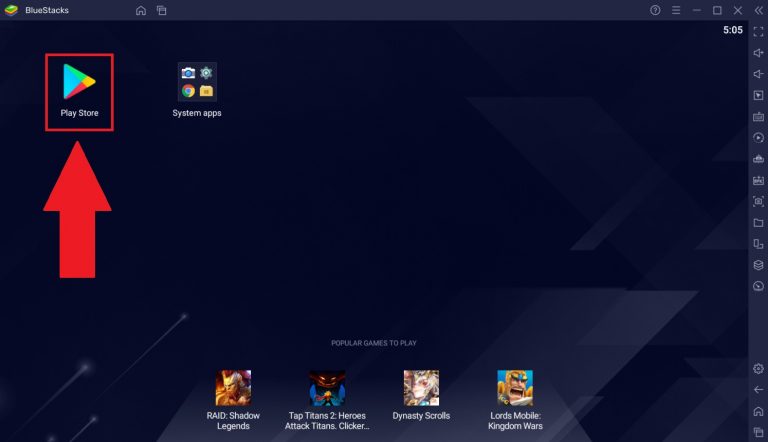 8. Enter Rayo IPTV in the search and from the suggestion list, choose the IPTV app.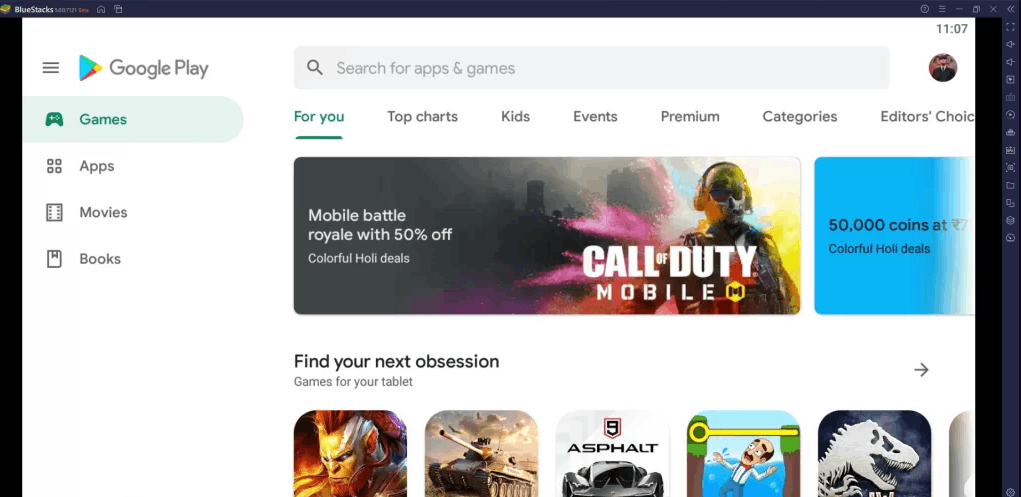 9. Click on Install to install the app on BlueStacks.
10. Launch the IPTV app and enter the M3U URL.
11. Now, you can stream the content on your PC.
Related: FWIPTV: Installation Guide on Android, PC, Firestick, and Smart TV
How to Stream Rayo IPTV on Firestick
1. Open your Firestick device and press the Home button on your remote.
2. Navigate to the Find tab and select Search.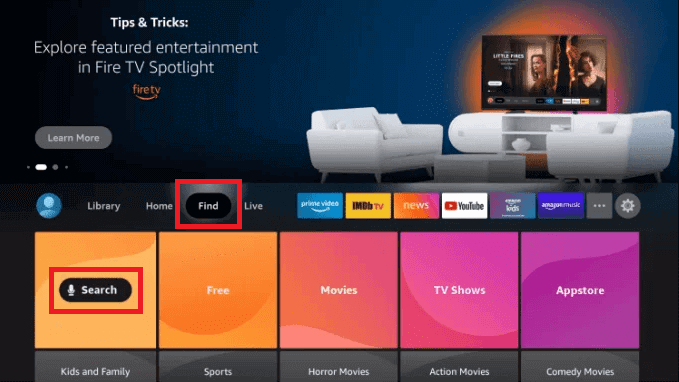 3. Enter Downloader using the on-screen keyboard.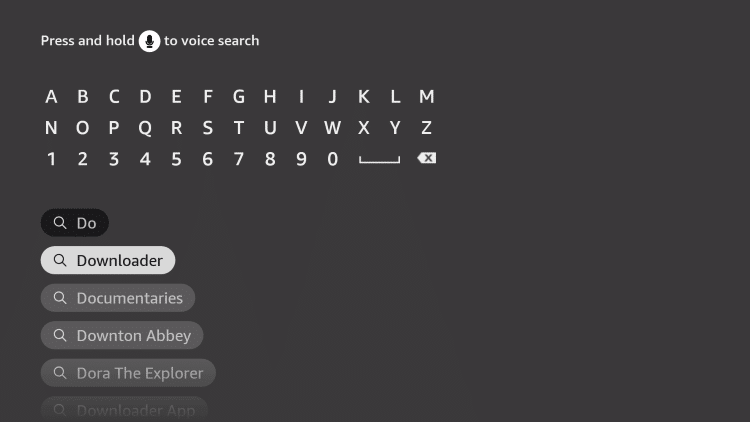 4. Select the Downloader app and click on Download.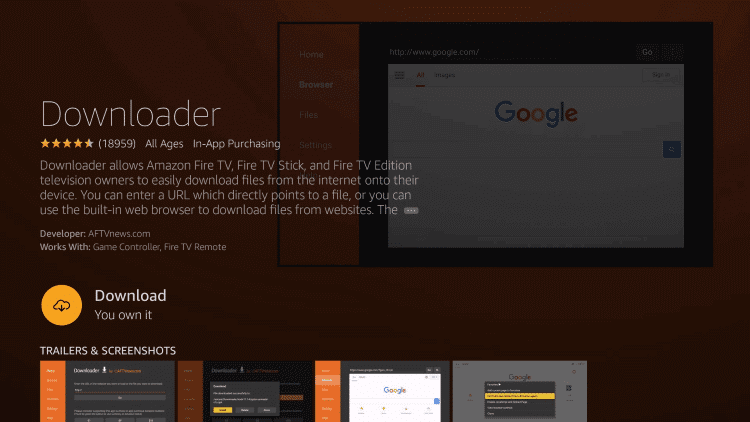 5. The app will be installed on your Firestick device.
6. Go back to the home screen and select Settings.
7. Choose My Fire TV and select Developer Options.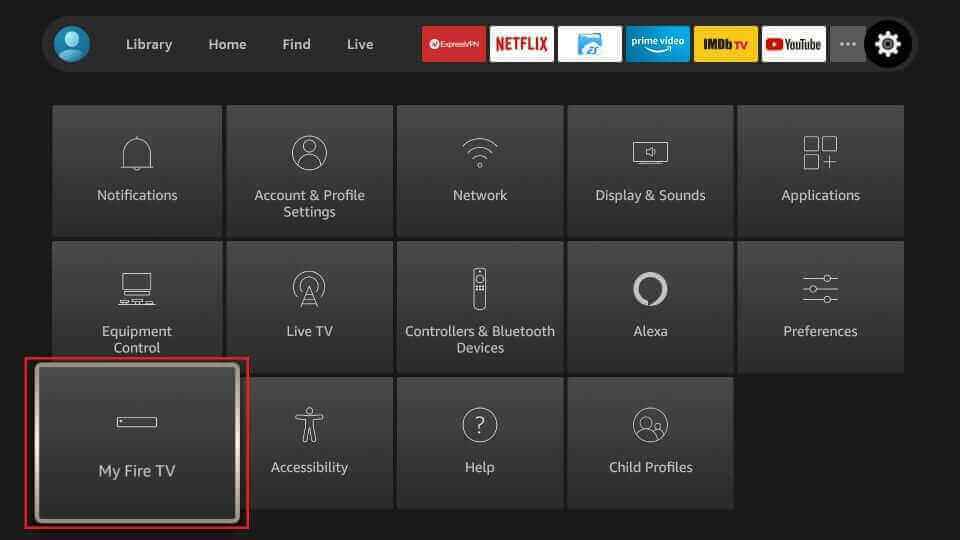 8. Select Install unknown apps. Click on Downloader and enable it.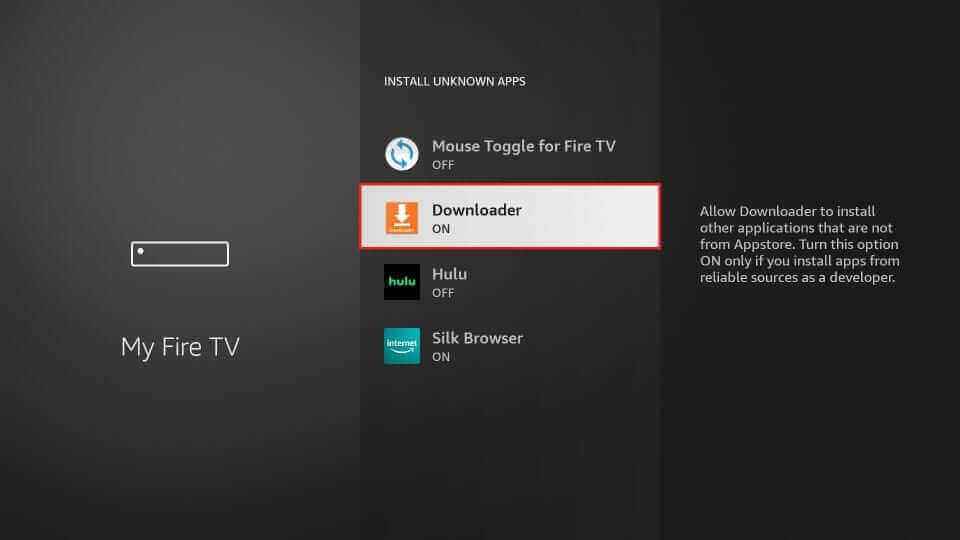 9. Now, launch your Downloader app and select the URL box.
10. Enter the Rayo IPTV apk URL in the box and select Go.
11. The app will be downloaded on your Firestick device.
12. Select Install to install the IPTV app and open the Rayo IPTV app.
13. Type the M3U URL. Select the content you want and enjoy streaming it on your Firestick device.
Related: Hyper IPTV: How to Install on Android, PC, Smart TV, and Firestick
How to Install Rayo IPTV on Apple Devices
1. Launch your Apple device and go to App Store.
2. Search for Rayo IPTV and select Get to install the app on your device.
3. Click on Open and enter the M3U URL in the URL box.
4. Enjoy streaming the content on your Apple Device.
With these methods, you can install Rayo IPTV on a variety of devices. Other than the annoying ads that pop up at random, it is fairly a good IPTV media player. Just in case, use a VPN before you stream on the IPTV. In case of any problems, you won't suffer as the VPN will keep you anonymous.