Radiant TV IPTV is an Bengali IPTV service owned by 1Stop Media & Entertainment Inc. If you love watching Hindi and Bangla content, then Radiant TV IPTV provides the best service at a fair price. It also offers an audio library of some of the classic Bangla Tunes collections. Radiant TV includes 200+ TV channels and VOD content from India and Bangladesh. This IPTV consists of channels in different categories such as Religious, English, Indian Bangla, Sports, Kids, News, and more.
With this IPTV, you can stream the content in 480p, 720p, and 1080p quality. It also offers a Set-top box with some subscription plans. By connecting the Radiant TV set-top box to your TV, you can stream IPTV content directly without any apps. The app version of Radiant TV is compatible with all major platforms such as Android, Firestick, PC, Smart TV, etc.
Features of Radiant IPTV
It consists of more than 200 TV channels in English, Hindi, and Bangla.
Video On Demand (VOD) with the latest movies, TV shows, series, music videos, and some special programs.
Audio On-Demand (AOD) with some classic collection of Bangla albums.
Setup box for free on some plans.
Great customer care support available from 9:00 am to 12:00 am.
It provides an EPG guide with Channels.
Pricing
Starter plan – $9.99 per month
Basic – $29.99 per month
Amontron – $75.00 (3 months)
Value Plan – $99.99 per year
Radiant Exclusive – $240 per year
How to Sign up for Radiant TV IPTV
[1] From a browser, visit the website www.radianttv.live/usa/products.php.
[2] Choose the plan you wish for and click on Sign Up.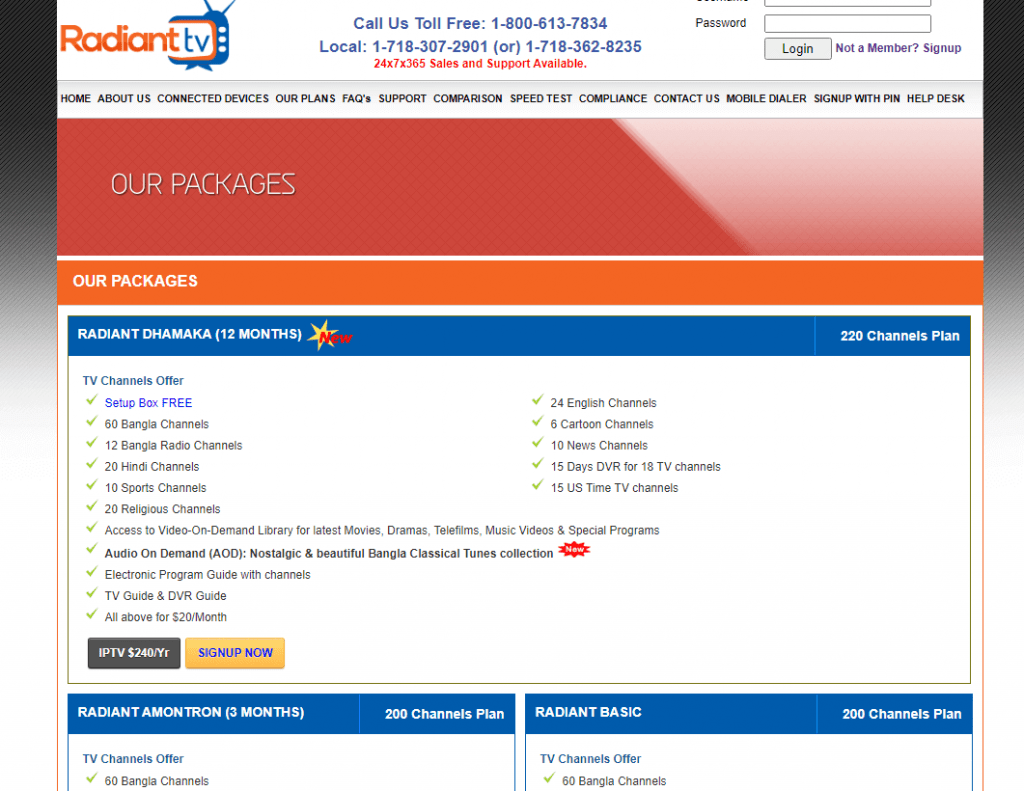 [3] Fill up the account, contact, billing, and shipping details.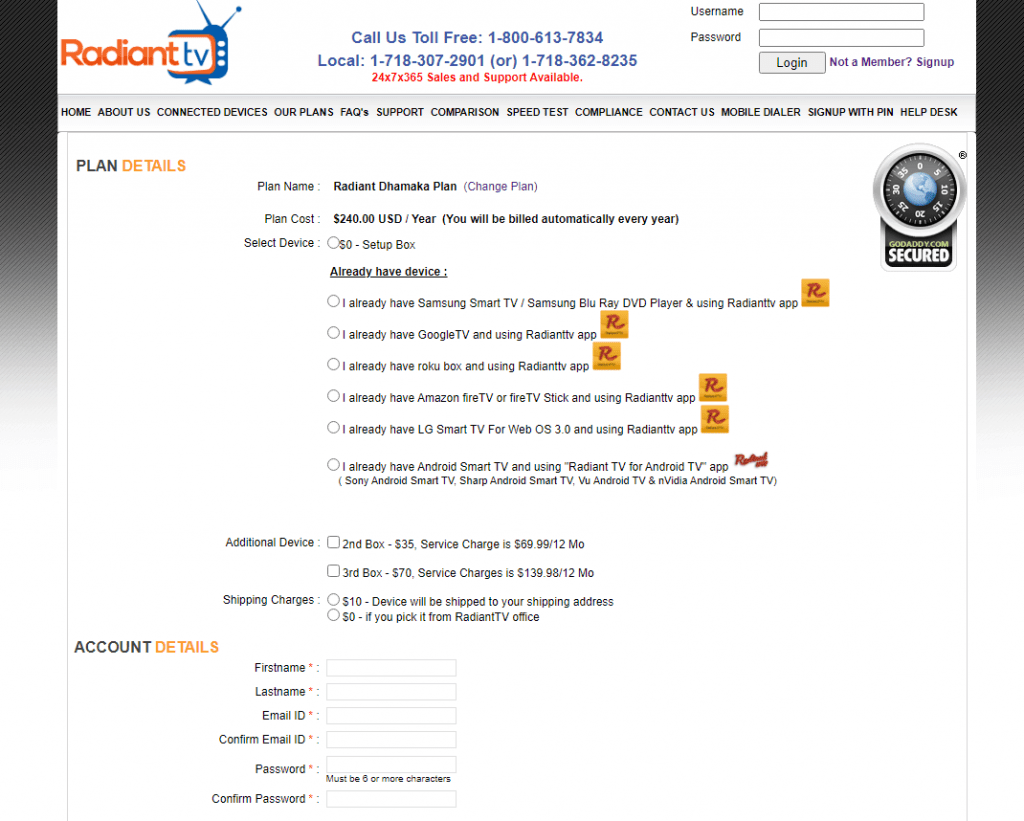 [4] Agree to its terms & conditions and click on Continue.
[5] Make the payment, and you will receive the mail with the required login credentials.
How to Install Radiant TV IPTV on Android Devices
[1] Download and install RadiantTV from the Play Store.
[2] Once the app is installed, launch the application.
[3] Enter your username and password on the login page.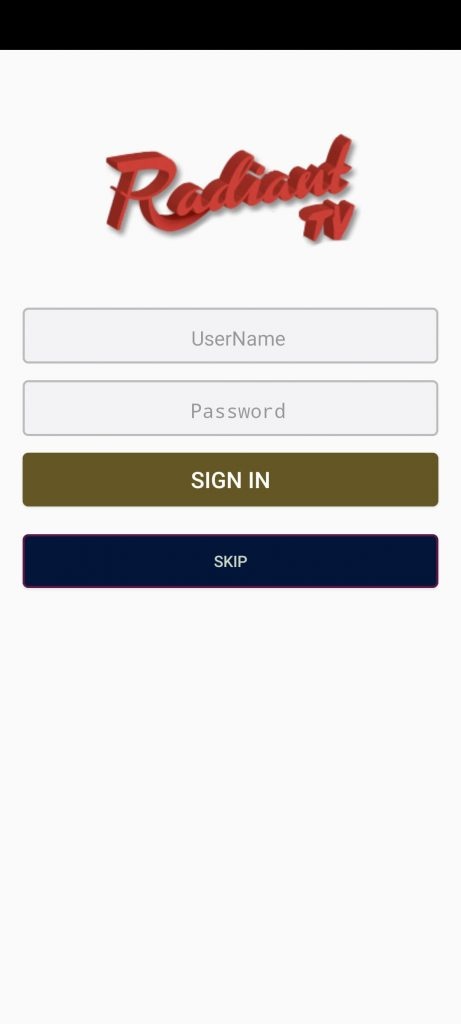 Note: If the login page does not show up, click on the Profile icon and choose Login.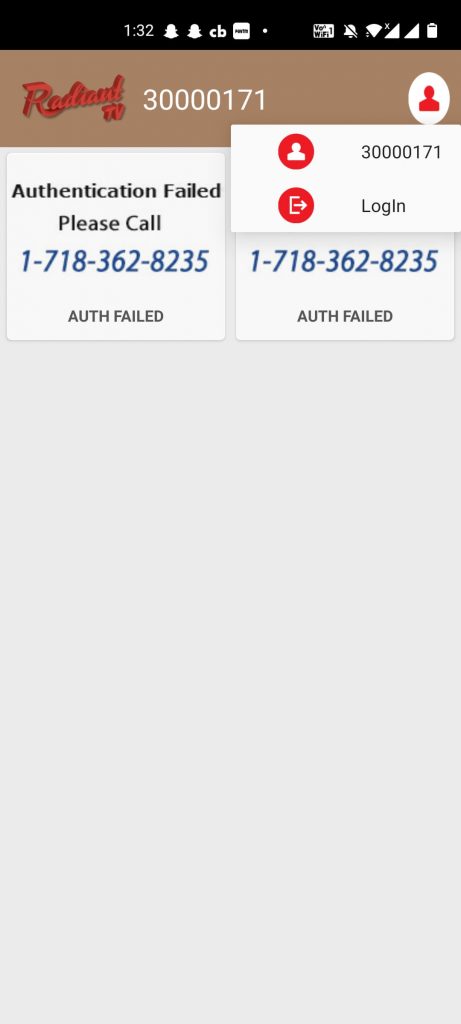 [4] Click on Sign In to enter into the app.
[5] Choose an option from the list Live, DVR, VOD, or AOD.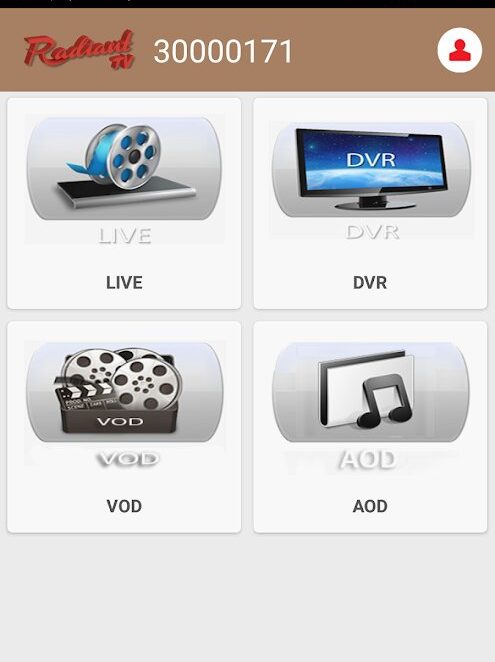 [6] Now, play your desired video content and stream it on your Android smartphone.
How to Get Radiant TV IPTV on an iOS Device
[1] Search and install Radiant IPTV from the App Store.
[2] Open the app and click on the My Account section.
[3] Enter the username and password given at the time of registration.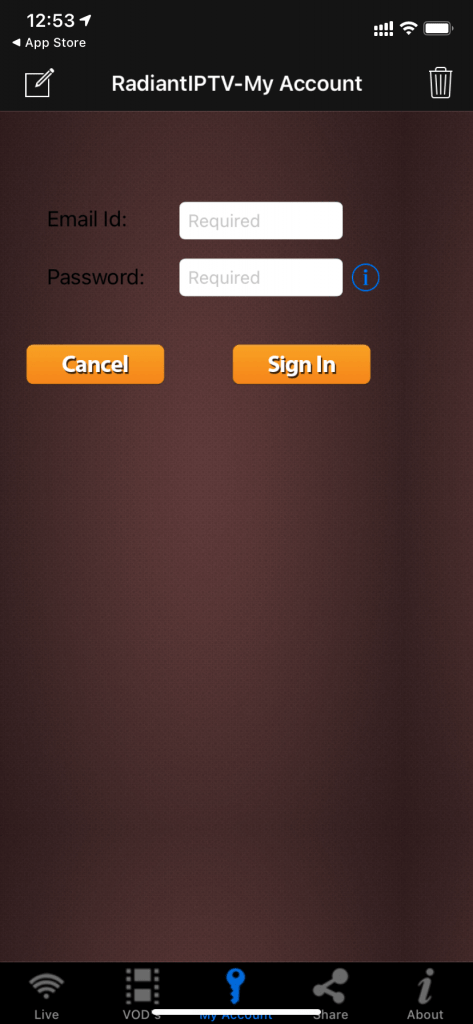 [4] Click on Sign In to get into the app.
[5] After signing in, choose any section from Live or VOD and play your favorite movie to watch it on your handheld device.
How to Download Radiant TV IPTV on Firestick
[1] Turn On the Fire TV device and click the Find menu.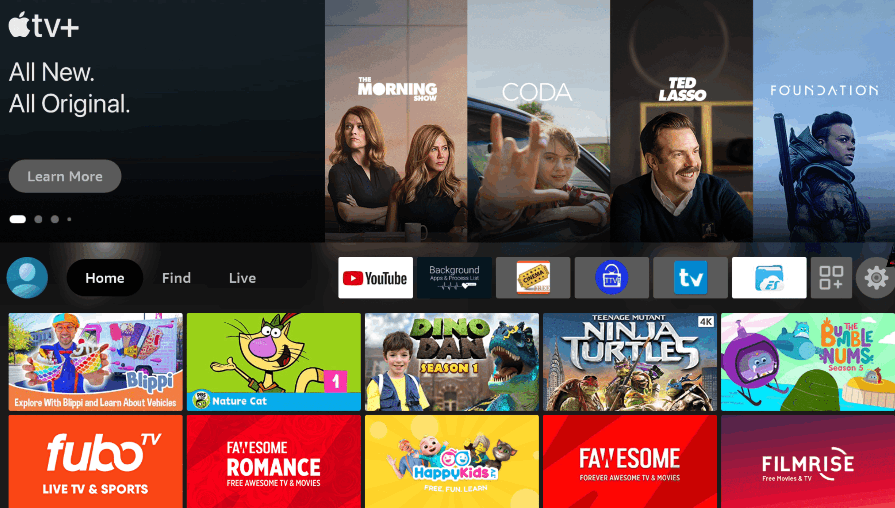 [2] Select the Search tile and use the on-screen keyboard to type Radiant TV on the search bar.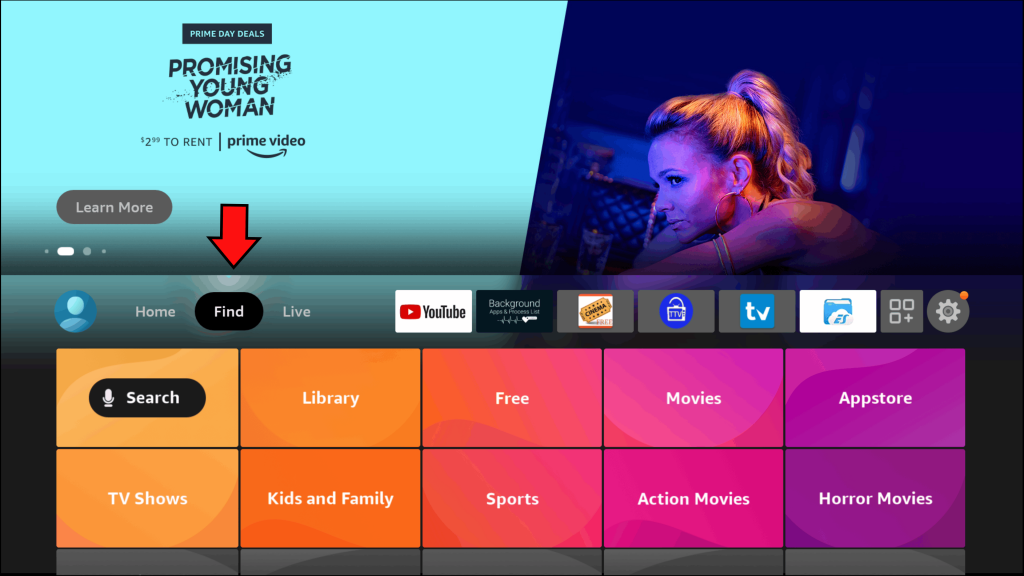 [3] Click on the Get button to install the Radiant IPTV app on Firestick.
[4] After installation, launch the app and log in with your account credentials.
[5] Start streaming Live, VOD, AOD, and many more on Amazon FireStick.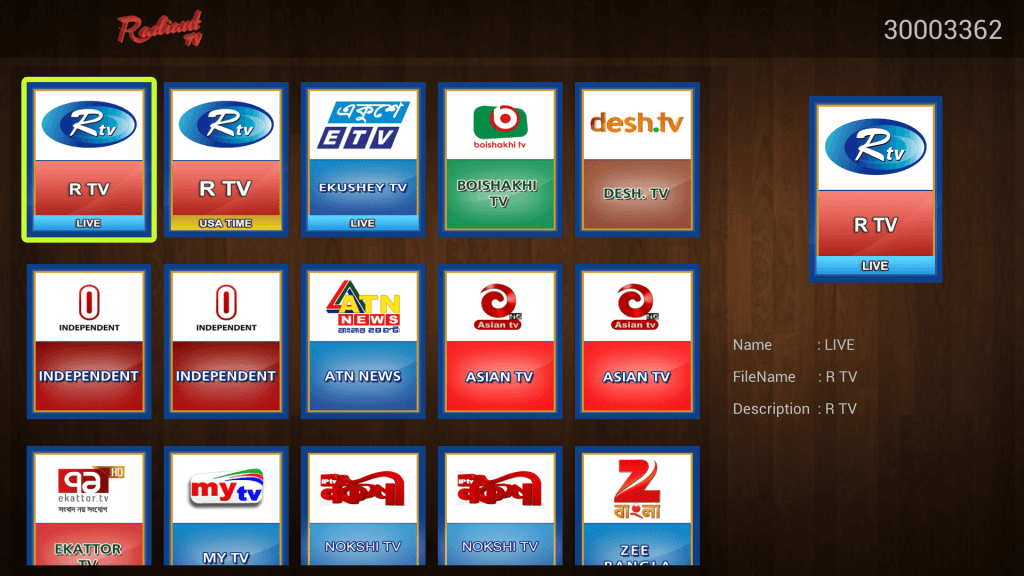 How to Watch Radiant TV IPTV on PC
Pre-Requisite:
Download and install the latest version of BlueStacks on your PC.
Download the Radiant IPTV apk file from an apk website.
[1] On your PC, open the BlueStacks application and use your Google credentials to sign in.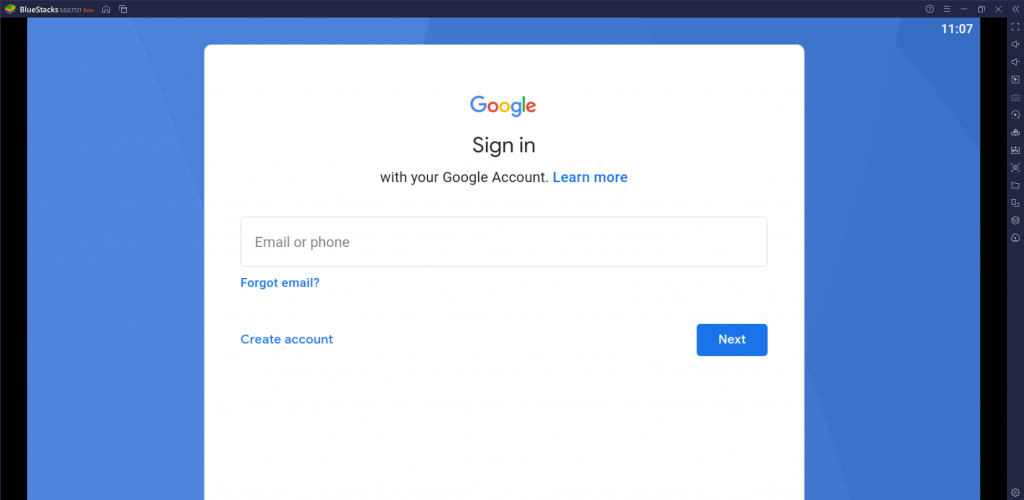 [2] Locate and tap the Install APK icon located on the side toolbar.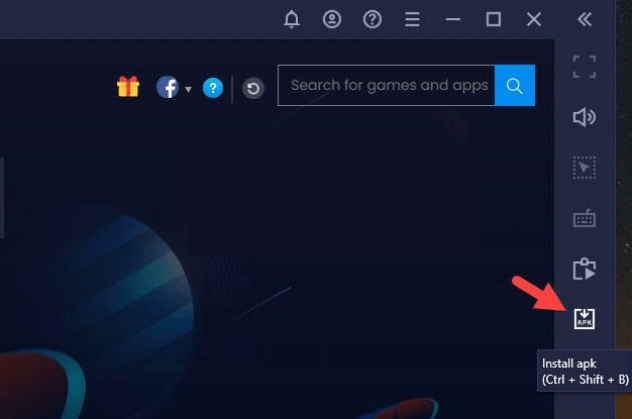 [3] Select the Radiant IPTV apk file and click Open.
[4] The app will start installing on BlueStacks.
[5] Launch the app after installation and sign in to the app using your account credentials.
[6] Once you're inside the app, play any video content and enjoy watching it on your Windows or Mac PC.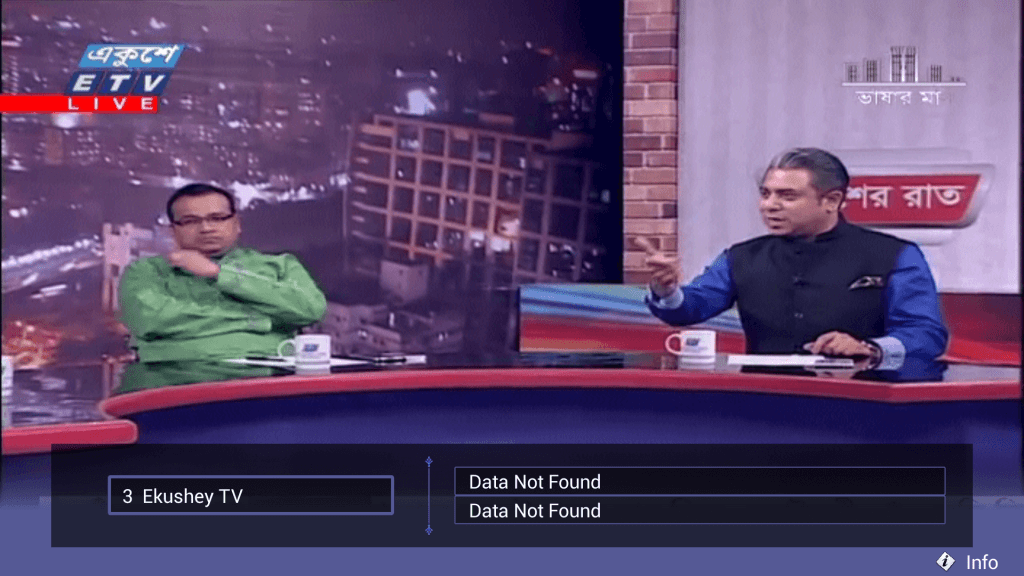 How to Install and Stream Radiant TV IPTV on Smart TV
[1] Turn On your Smart TV and navigate to the app store.
[2] Type Radiant TV in the search bar.
[3] Select the app from the search results.
[4] Tap the Install or Get button to download the app.
[5] Launch the Radiant IPTV app and log in with your IPTV credentials.
[6] Now, you can stream all the available content on your Smart TV.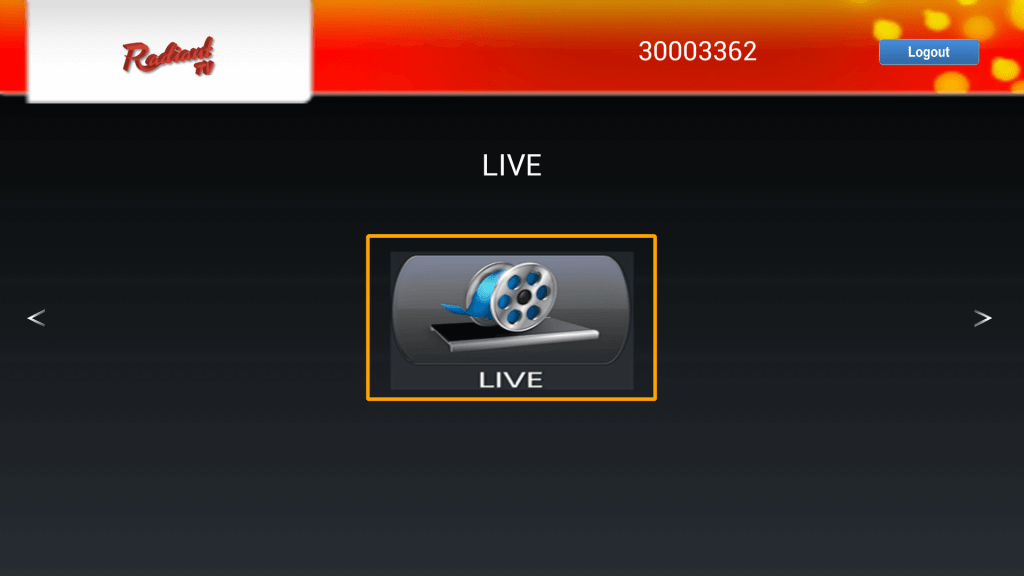 Radiant TV mostly includes content from India and Bangladesh. It has less amount of international TV channels and VOD content. If this IPTV is not working on any of your devices, you can submit the query in the Contact Us form or contact the help desk team by using the phone number given on the website. Nowadays, half of the IPTV services are illegal and are not safe to use. We cannot determine whether this IPTV is legal or not. So, always access IPTV with some active VPN service to avoid being monitored or tracked online.