IPTV services are growing rapidly with the emergence of new providers offering more IPTV content. It is unlike cable or satellite TV and doesn't have to watch what is broadcasted. IPTV lets you take advantage of this, and you can stream anything at your convenience. Upon signing up to an IPTV, you shall stream catch-up TV, VOD, nVOD, time-shifted media, live TV, etc. So, you will find something to watch every time you use the IPTV service. While IPTV providers are growing in number, it isn't easy to choose the best service. However, you can consider Restream IPTV for the best streaming experience at any time.
Features of Restream IPTV
Below given are the key features you will get upon downloading Restream IPTV on your device.
It provides 5000 channels from 42 countries, and you can stream them on your server.
You can either rent or buy 8000 VOD titles with this IPTV.
It has about 30 best servers, and you don't have to worry about server stability.
It offers different modes of customer support, including email, skype, and phone.
Restream IPTV Pricing
There are different plans available with Restream Internet Protocol TV, and you can choose the one that suits your need.
Trial – 4-days Free Trial for 10 connect
Start – $3/connect/month for 50 connect
Basic – $2.5/connect/month for 200 connect
Premium – $1.5/connect/month for 1000 connect
How to Sign Up for Restream IPTV
Follow the instruction below is all need to carry out to sign up Restream account.
1. Visit the official website of Restream from your web browser.
2. Select Get Trial 24h link on the menu bar.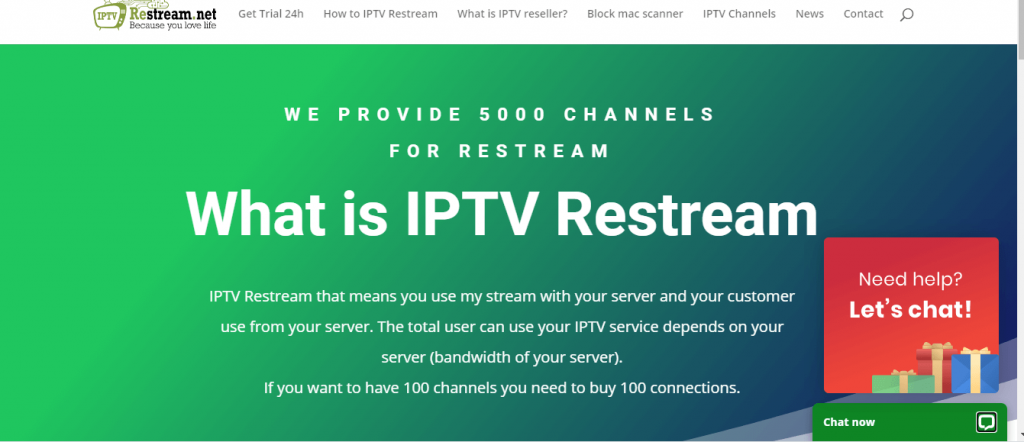 3. Choose the desired usability, enter the email and click the Sign-Up button.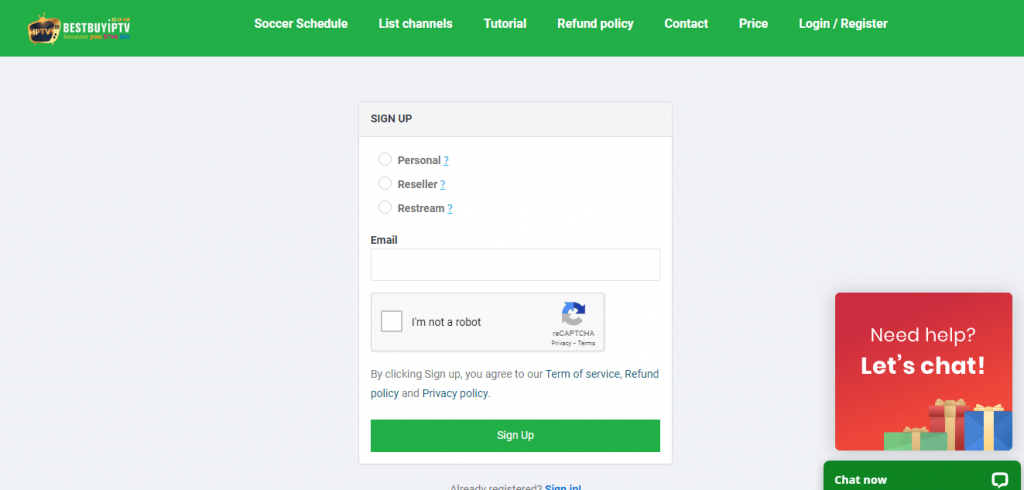 4. Now, you should confirm the email and wait for your account to get activated in some time.
Related: Eclipse IPTV: Pricing, Sign Up and Installation Guide
How to Watch Restream IPTV on Android Devices
You need to proceed with the below steps to stream Restream content on your Android-powered devices like smartphones, tablets, and Android TV.
Pre-Requisite: Download GSE Smart IPTV on your Android device from the Google Play Store.
1. Navigate on the apps section to launch the GSE Smart IPTV app.
2. On the home screen, you should press the + icon available at the bottom right.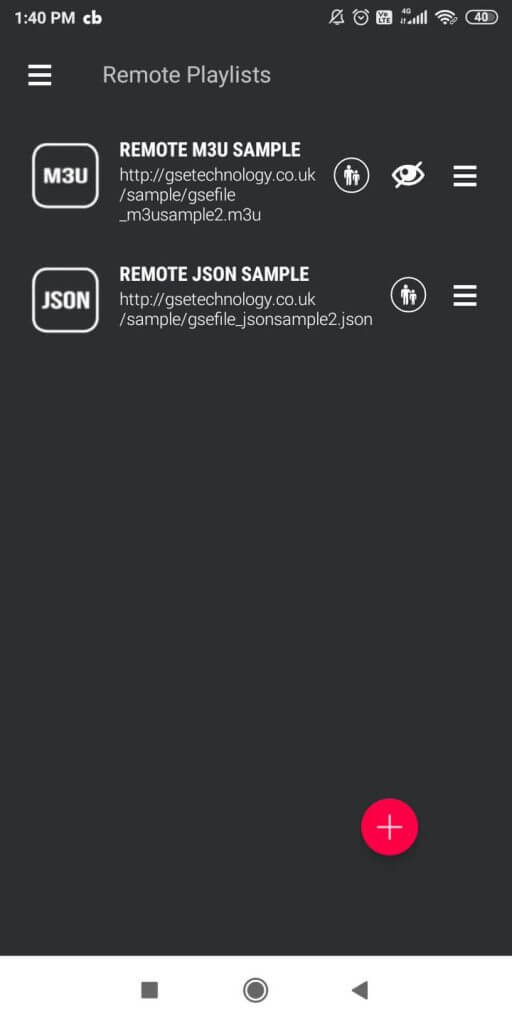 3. Select Add M3U URL on the pop-up.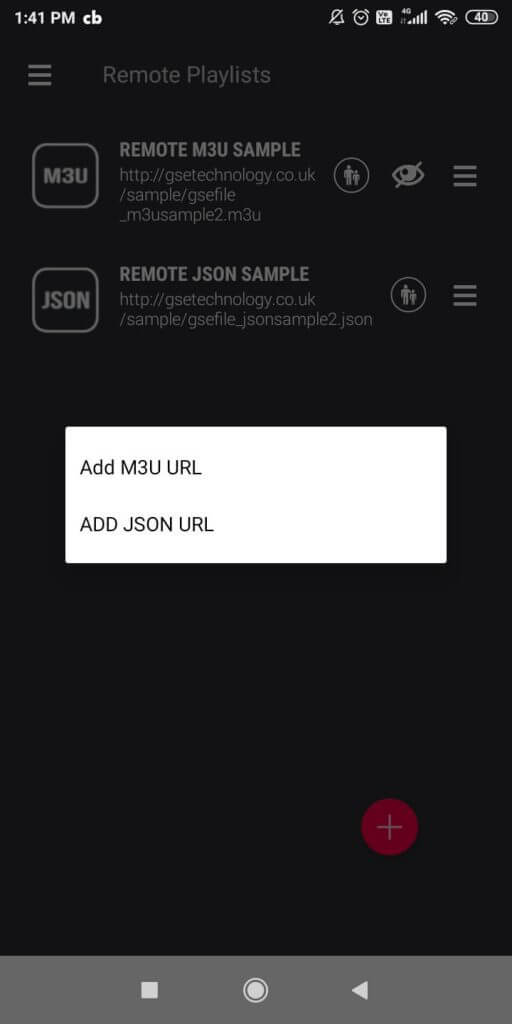 4. Now, you shall enter the M3U URL of Restream TV and press Add.
5. With this, you shall start streaming any content on Restream TV IPTV.
How to Stream Restream IPTV on iOS Devices
Here is all you need to follow to watch the Restream channel on your iPhone or iPad.
Pre-Requisite: Download IPTV Smarters Player from the App Store.
1. Launch the IPTV Smarters Player app on your iOS device.
2. When it loads, you need to enter the login details on the respective fields.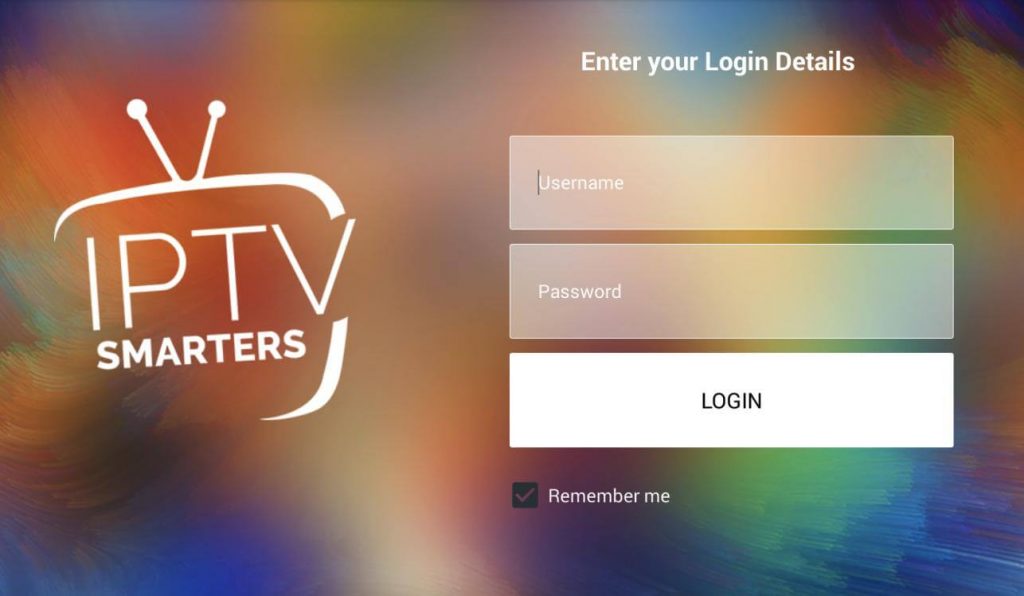 3. Then, tap on the Add User button.
4. Allow the content to load on the IPTV Smarters Player.
5. Finally, you shall browse or search for titles to stream them on your iPhone or iPad.
How to Watch Restream IPTV on PC – Windows / Mac
Whether you want to access Restream Internet TV on Windows or Mac PC, you shall proceed with the below steps.
Pre-Requisite: Download VLC Media Player on your PC.
1. Open the VLC Media Player app on your Windows or Mac PC.
2. Press Ctrl+N or click Media to choose Open Network Stream.
3. On the URL field, you shall type the network m3u URL of Restream TV.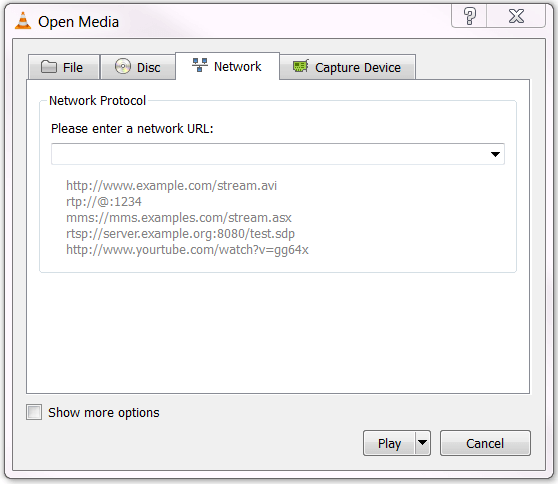 4. Then, press the Play button and allow the service to load the channels.
5. Once it gets over, you shall watch your desired media on your PC.
How to Stream Restream IPTV on Firestick
Firestick users can stream this IPTV with the help of the below steps using the Downloader app.
Pre-Requisite:
The primary thing you should do is to turn on Unknown Sources to proceed with a third-party apk.
Go to Fire TV Settings >> select Fire TV >> choose Developer Options >> enable Apps from Unknown Sources >> select Turn On.
1. Navigate on the menu bar to select the Search option.
2. Using the virtual keys, type as Downloader and select it from the suggestions.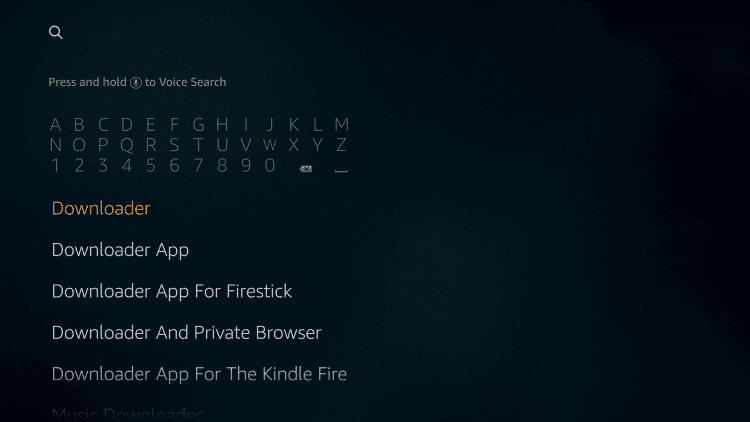 3. Choose the Downloader tile when you get the search result.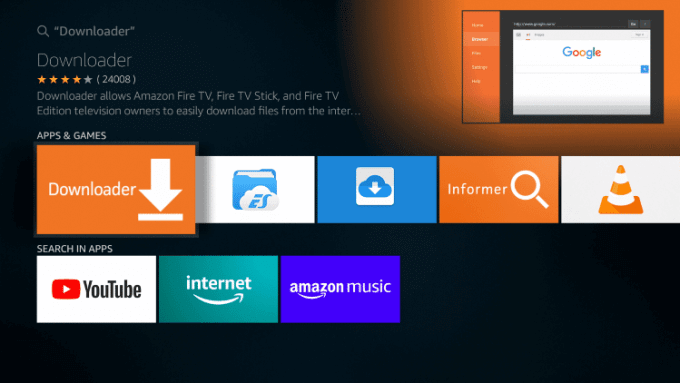 4. On the info window, click on the Get icon.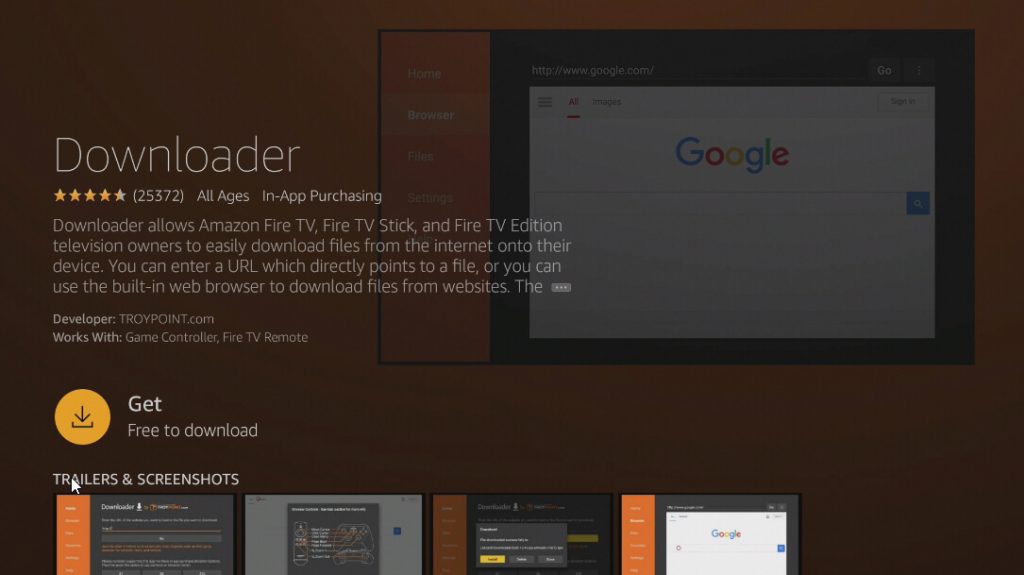 5. After the download, select Open to launch it.
6. On the http:// field, type the URL of the Perfect Player apk. Click GO.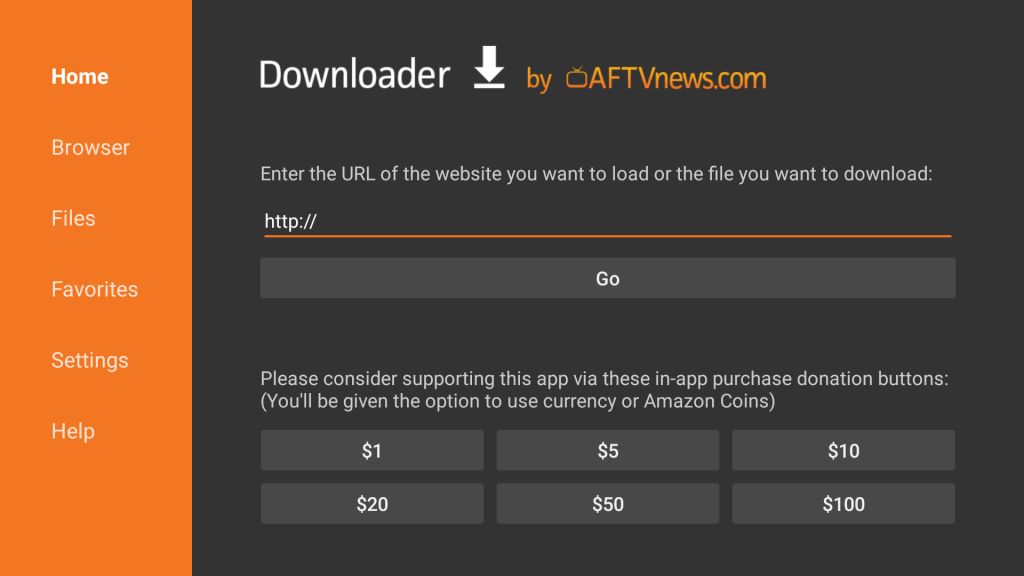 7. When it completes its download, select Install on the pop-up.
8. Choose Open to launch the IPTV on Fire TV Stick.
10. Select Playlist to proceed.
11. On the following screen, you shall type the M3U URL. Press OK.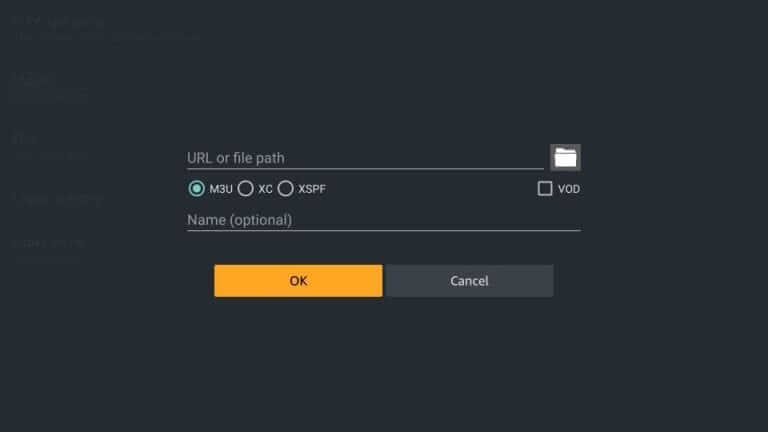 12. Go ahead and select EPG and provide the URL.
13. With this, you can watch the Restream TV title of your choice on Firestick.
Related: Master IPTV: Stream 9000+ Channels at $15.99
Wrap Up
To use Restream IPTV, you shall need to rely on any IPTV player. All you need to do is to enter the URL and start watching its content. Despite this, you get the best customer support and service at any time. Leave a comment in case of any inquiries about this IPTV.