If you want to switch from cable TV streaming, there are many IPTVs available to choose from. They are way more affordable and allows the users to choose when and what to watch conveniently. Also, IPTV is all about streaming media continuously provided if you have an uninterrupted internet connection. Most IPTVs let you stream live TV as well as VOD titles from different sources. TiTAN IPTV is one of the IPTV providers that lets you watch all your favorite content. If you aren't sure of what it deals with, pricing, and installation, you shall check out this section.
Features of TiTAN IPTV
The key features you will get with the installation of TiTAN IPTV are discussed in the below section.
It is a premium IPTV provider that features 7000+ live TV channels.
You can stream 56000 movies and TV shows.
It has stable servers, and you won't deal with buffering or freezing issues.
It provides HD and SD quality sports.
You will get EPG support with this IPTV.
24/7 customer service with live chat support.
TiTAN IPTV Subscription Packages
TiTAN is a premium IPTV and offers three different subscription plans. Besides, it offers 15 days money-back guarantee.
1 Month Plan – $9
6 Months Plan – $34
1 Year Plan – $47
How to Register for TiTAN IPTV
If you want to use TiTAN Internet Protocol TV on your desired device, you should create an account.
1. Launch any web browser on your phone or PC and go to the official website (https://iptv-titans.com/) of TiTAN IPTV.
2. Scroll down the screen until you find the subscription plans.
3. Choose a plan and tap on the Order Now button.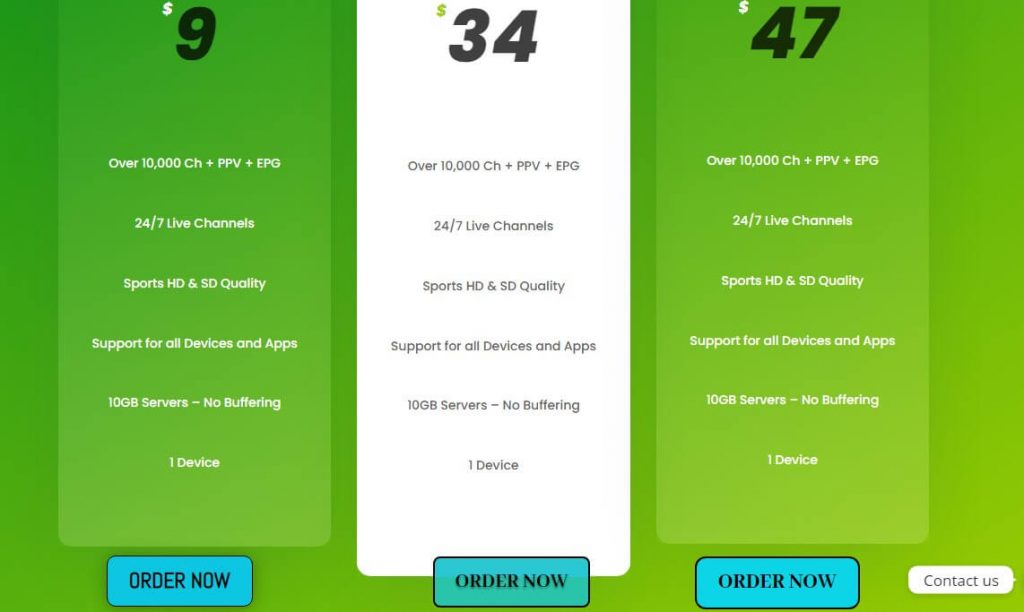 4. On the plan description page, select the Add to Cart button and choose the payment modes.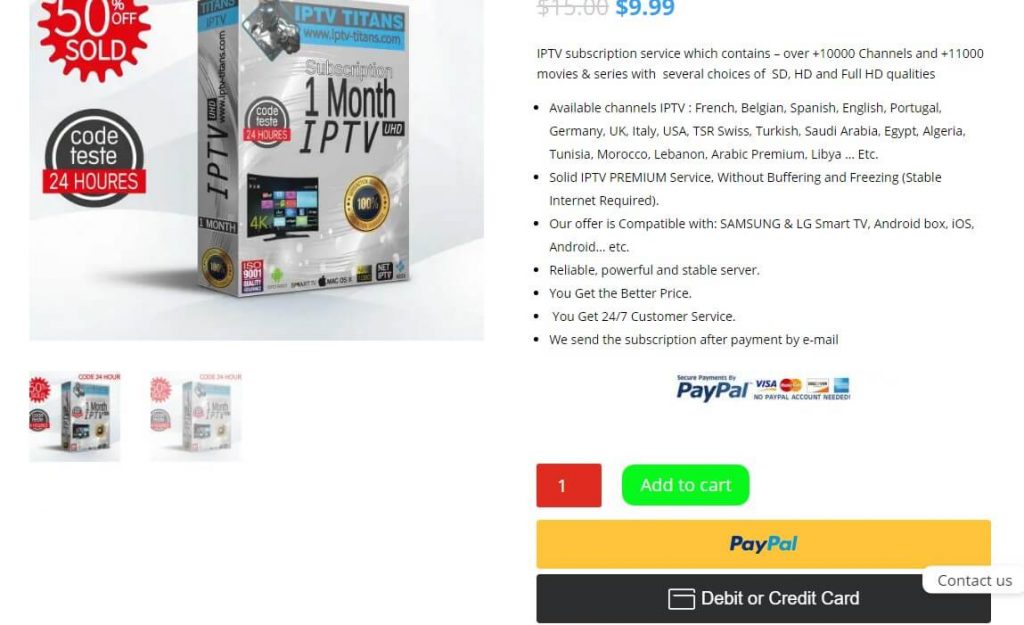 5. When the transaction is a success, you will get the login details on your registered email.
How to Download TiTAN IPTV on Android Devices
The steps below works on Android OS, including Android smartphones, Android tablets, and Android Smart TVs.
1. Launch the Google Play Store app on your Android device.
2. Click on the Search bar to type as TiTAN IPTV. Press the Enter key.
3. When you see the search result, select the TiTAN TV.
4. Tap on the Install button upon landing on the app info screen.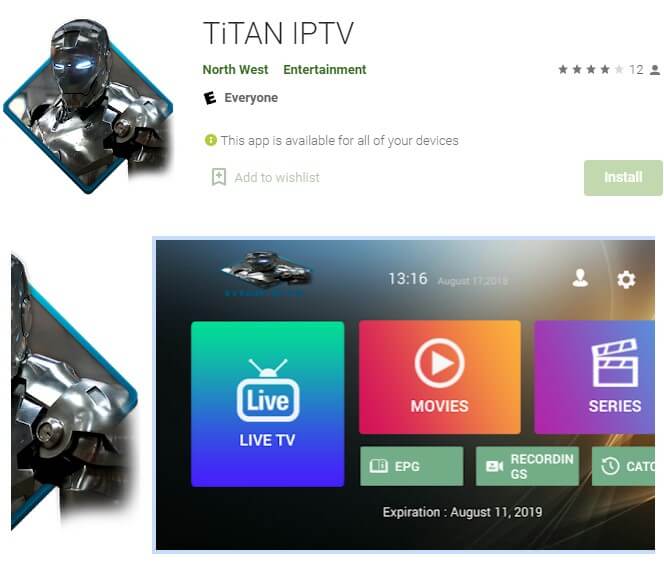 5. After the app gets downloaded and installed, and you shall click Open to launch it.
6. Enter the login credentials you have received over email to start watching any titles.
Related: Marvel IPTV: Features, Pricing, and Installation Guide
How to Install and Stream TiTAN IPTV on Firestick
To get TiTAN Internet Protocol TV on Fire TV Stick, you shall proceed with the below steps.
Pre-Requisite: Get Downloader for Firestick from the Amazon App Store.
1. On your Fire TV home, you should select the Settings icon.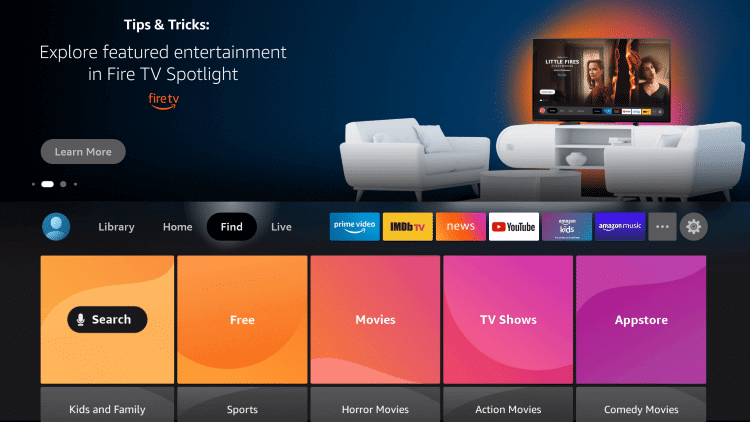 2. Choose My Fire TV and click on the Developer Options.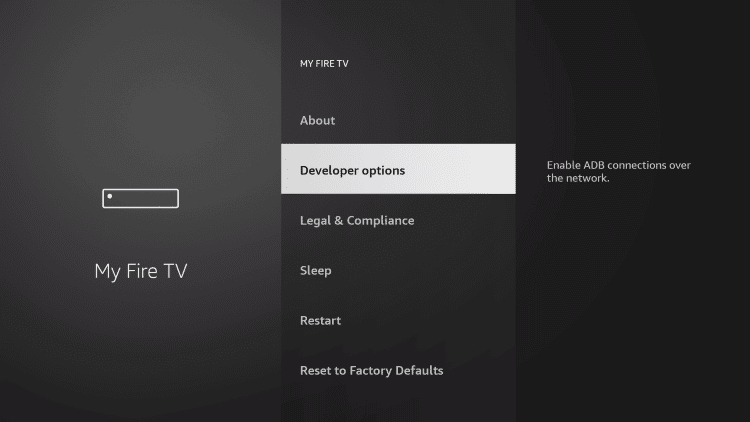 3. Now, select Install Unknown Apps.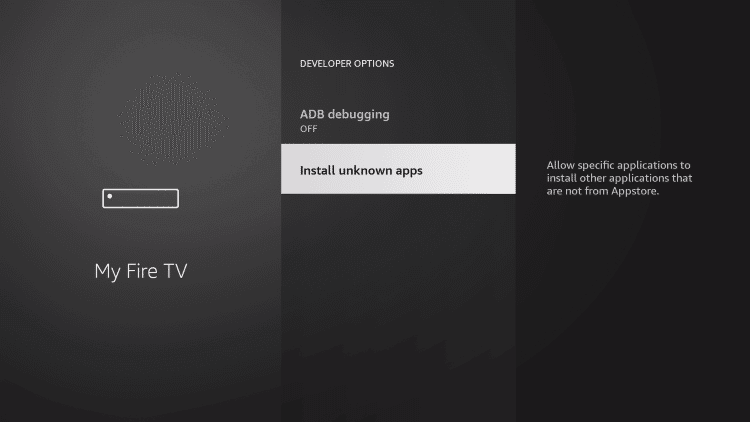 4. Choose the Downloader app and enable it On.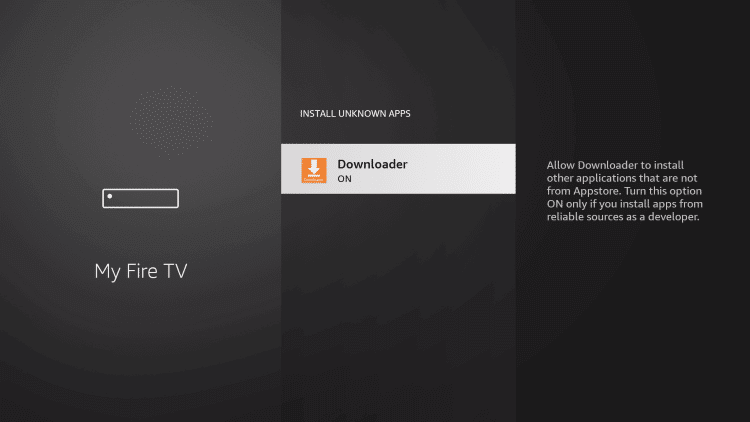 5. Get back to the Fire TV screen and launch the Downloader app.
6. On the http:// field, you should type the TiTAN TV apk URL as https://bit.ly/2RUCU2Z.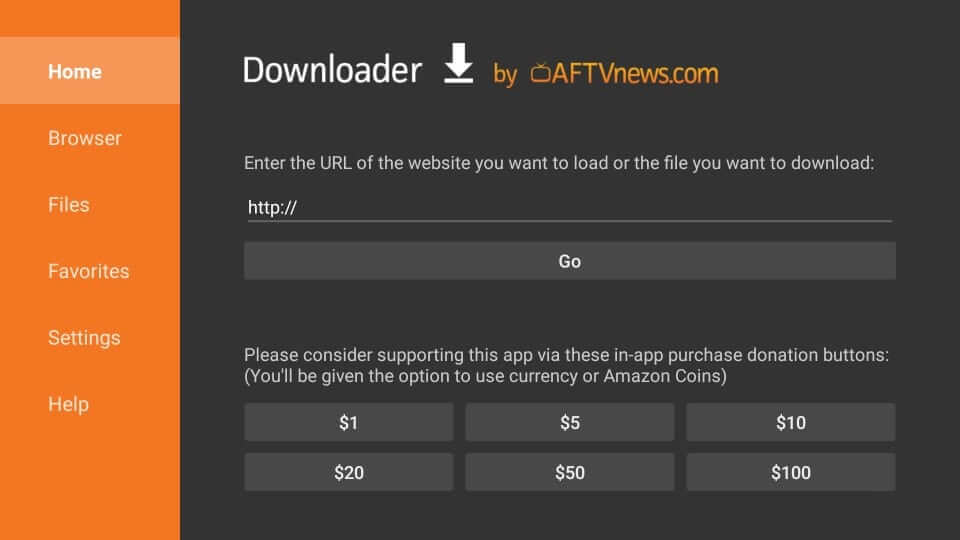 7. When you press GO, the apk will begin the download.
8. After the download, you shall press Install.
9. Click Open to launch the IPTV once you see the App installed message.
10. Enter the login details as received to use the IPTV on your Firestick.
How to Watch TiTAN IPTV on Smart TV
Those LG and Samsung smart TV users can watch TiTAN IPTV by following the below steps.
1. On your smart TV, launch the respective App Store.
2. Search for the SS IPTV and download it on your TV.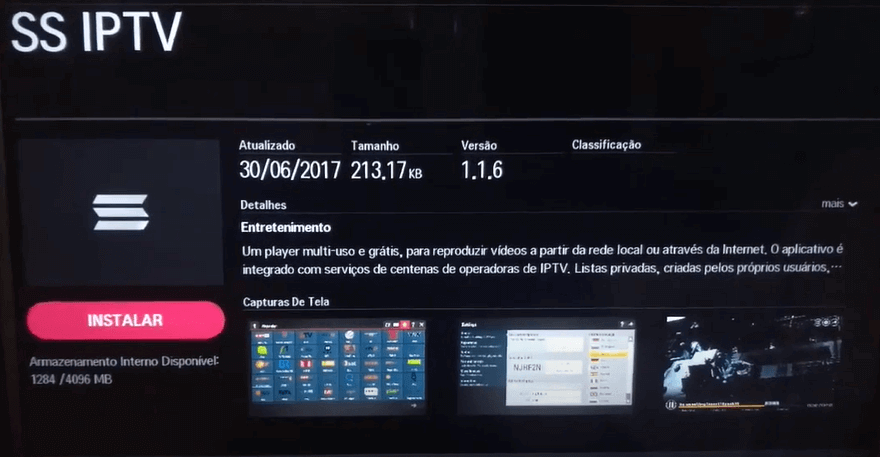 3. After the installation, you shall launch the SS IPTV.
4. Select Agree on the pop-up if you receive any.
5. Now, select the Settings icon and note the activation code.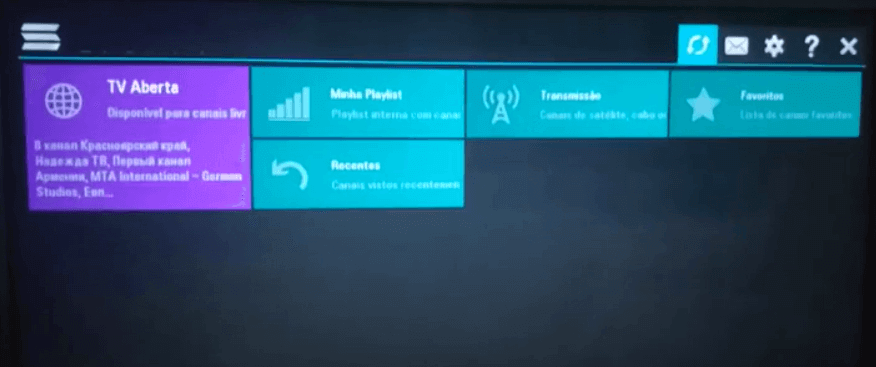 6. Visit the official website of SS IPTV from another device and provide the code.
7. Once activated, restart SS IPTV on your TV and log in using TiTAN IPTV credentials.
Related: BIGAPP IPTV: Review, Features & Installation Guide
How to Stream TiTAN IPTV on MAG Devices
To watch TiTAN TV titles from your MAG devices, you shall follow the procedure given below.
1. From the MAG home screen, you should select Settings.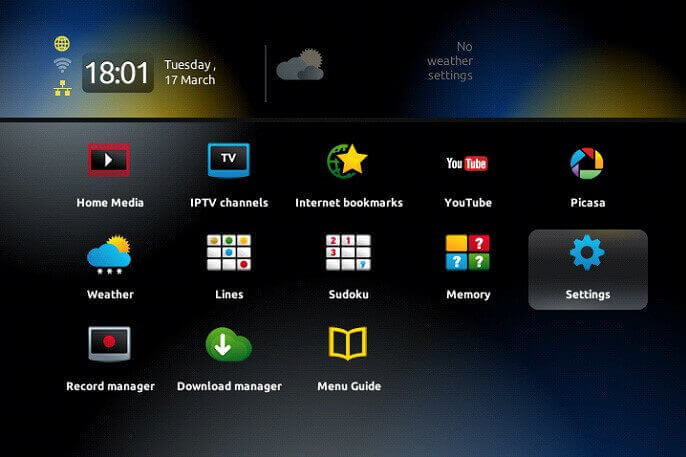 2. Choose System Settings and select Server.
3. On the following screen, you should click on Portals.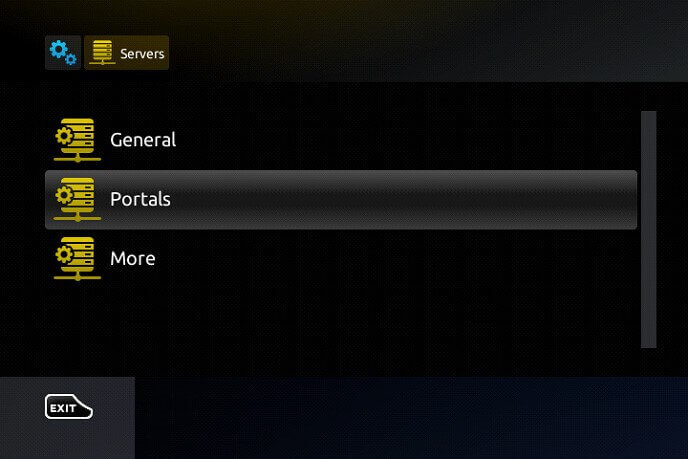 4. Now, enter the m3u URL and name on the provided fields. Press OK.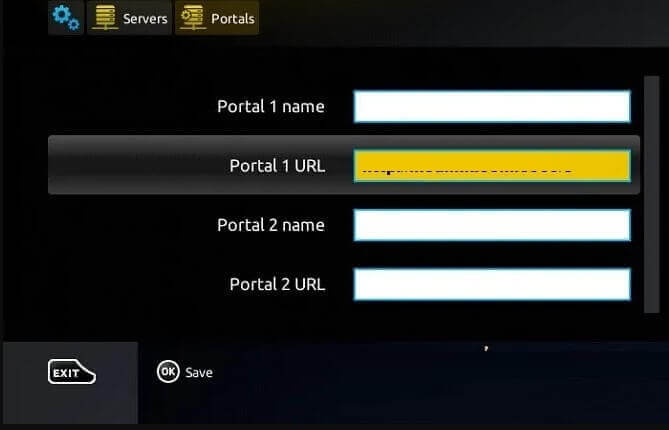 5. When the TiTAN TV IPTV loads the content, you shall stream it in no time on MAG.
How to Watch TiTAN IPTV on PC – Windows and Mac
It is possible to stream TiTAN TV content on your PC with the help of an Android Emulator.
Pre-Requisite:
Get the BlueStacks emulator on your PC from the official website.
Download TiTAN IPTV apk from any trusted source.
1. Launch BlueStacks on your desktop or computer.
2. Make sure to log in using your Google account.
3. Navigate and click on the My Apps tab.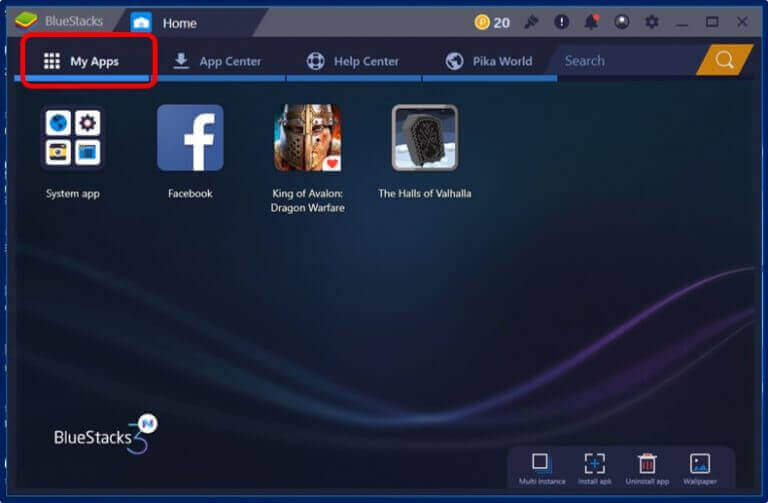 4. Tap on the Install apk (+) available at the bottom.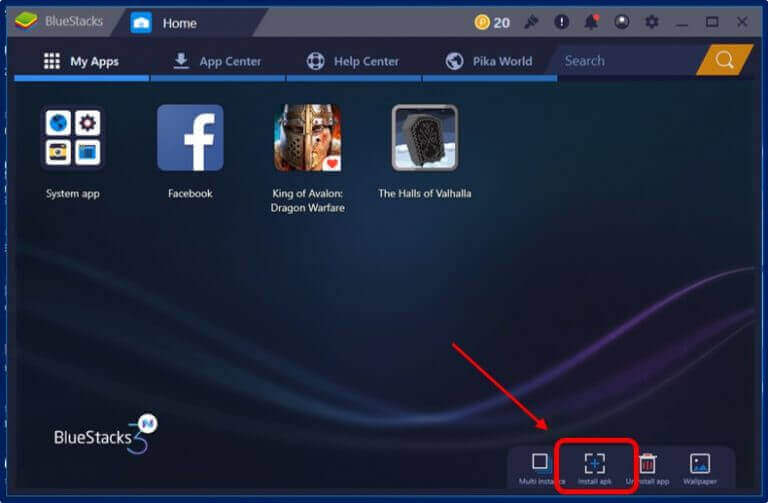 5. Now, select the TiTAN IPTV apk file from the downloads section.
6. Once it gets added, the installation will take place.
7. Finally, you shall launch it to stream anything on TiTAN TV IPTV.
Wrap Up
TiTAN IPTV is indeed an excellent choice if you are looking for the best IPTV providers. Its subscription price is fair and gives better customer support. Moreover, it seems to work without buffering in most cases. For any questions related to this IPTV, you shall leave us a comment below.