IPTV is the most preferred choice of streaming service in recent times. It lets the user stream source media without any interruption, provided you have uninterrupted internet connectivity. There are many advantages of using IPTV over cable TV, including price, selecting of channels, customizations, etc. Also, IPTVs allow the users to pause the playback and resume it whenever. If you are confused about which IPTV to rely on a satisfied streaming experience, you shall check out Aroma IPTV. We have reviewed it along with the pricing and installation guidelines.
Features of Aroma IPTV
The features you will get with the installation of Aroma TV IPTV are listed down.
You can stream more than 6000 Arabian channels and video-on-demand titles.
It has an exclusive library of Arabic and foreign movies.
Watch series and plays that get updated every day.
It supports subtitles, and you can watch it anytime.
It offers a free trial and also offers technical support to US customers.
Aroma IPTV Packages & Pricing
The subscription plans and pricing details of the Aroma IPTV are as follows.
1 Month – $10
3 Months – $17
6 Months – $25
Annual – $40 (1 Device) & $60 (2 Device)
13 Months – $40
24 Months – $70
36 Months – $90
Related: Dexter TV IPTV: Price, Setup, and Review
How to Sign Up for Aroma IPTV
The instructions given below are all you need to follow to sign up for the Aroma Internet Protocol TV account.
1. Visit the official website of Aroma Internet TV from your phone or PC browser.
2. Navigate to the Most Popular section and choose a Plan.
3. Click on the Quick Shop button.
4. Now, tap on the Join/Renew button.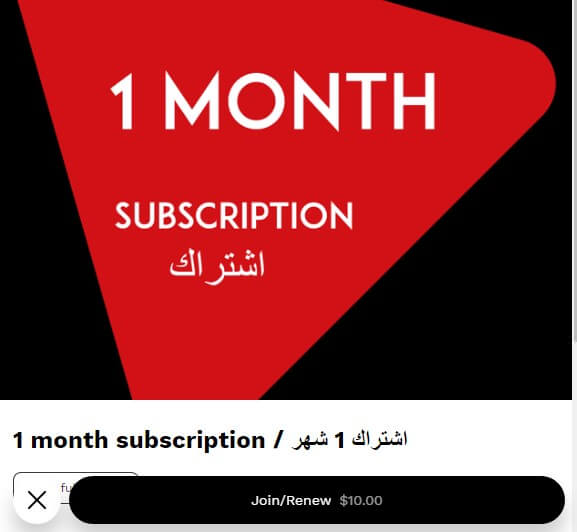 5. On the next window, provide the personal details. It will also show the order summary.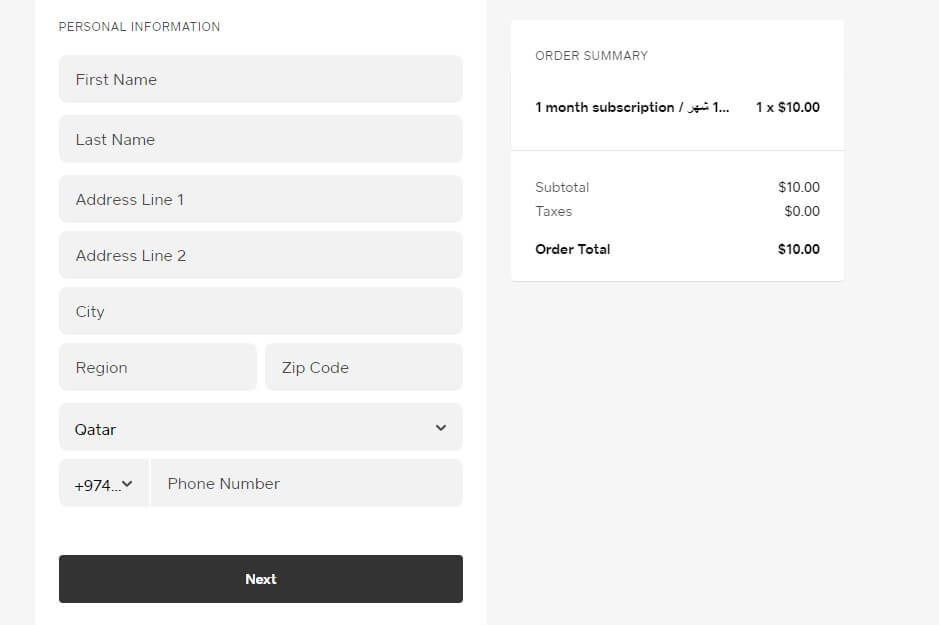 6. Select Next and enter the payment information.
7. Once done, you shall review and submit your order.
8. Finally, you will get the login details of the Aroma TV over email.
How to Install Aroma IPTV on Android Devices
If you wish to access Aroma TV from your Android smartphone and Android TV, carry out the steps given below.
Pre-Requisite: Open Settings >> Apps >> Menu >> Special Access >> Install Unknown Apps >> Chrome >> Turn On.
1. Launch a browser on your Android device.
2. Visit https://bit.ly/3wXt8MK and press Enter.
3. Wait for the apk file of Aroma Internet Protocol TV to download.
4. Select the apk file to install on your Android device.
5. Once installed, you shall click Open to launch it.
6. Now, enter the sign-in details to stream Arabian titles.
How to Stream Aroma IPTV on PC – Windows and Mac
Accessing the titles of Aroma Internet Protocol TV on your PC is simple with the below steps.
1. On your PC, launch a browser and go to the official website of Aroma IPTV.
2. Hover to the top and press the Watch Online button.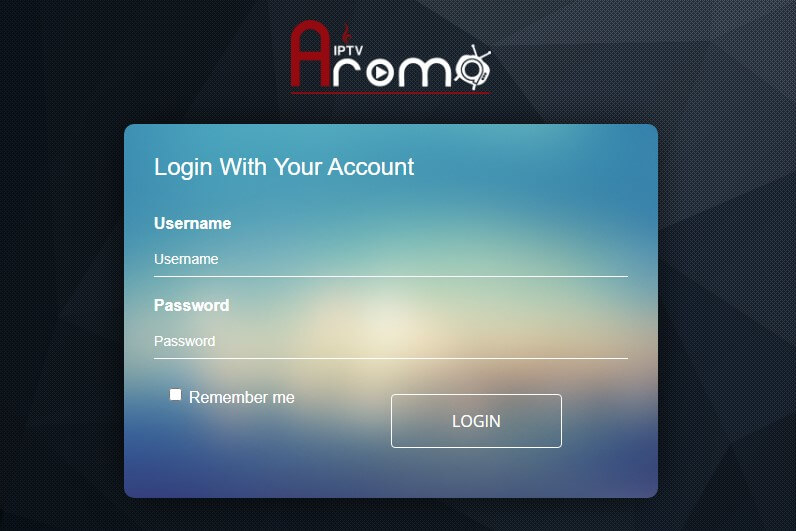 3. Enter the username and password on the provided field. Press Login.
4. Once logged in, you shall start watching your favorite titles.
How to Watch Aroma IPTV on Firestick
Firestick or Fire TV users can follow the procedure given below to get access to Aroma Internet Protocol TV.
Pre-Requisite: Install the Downloader app from the Amazon App Store.
1. On the Fire TV home, select the Settings icon.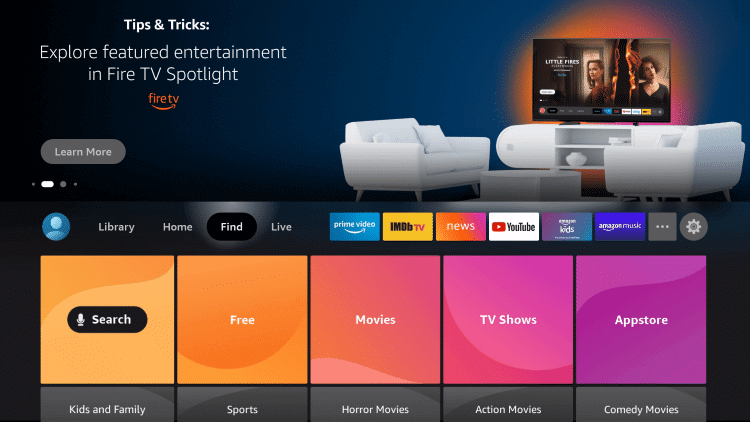 2. Tap on the My Fire TV tile and choose the Developer options.
3. Select Install from Unknown Apps.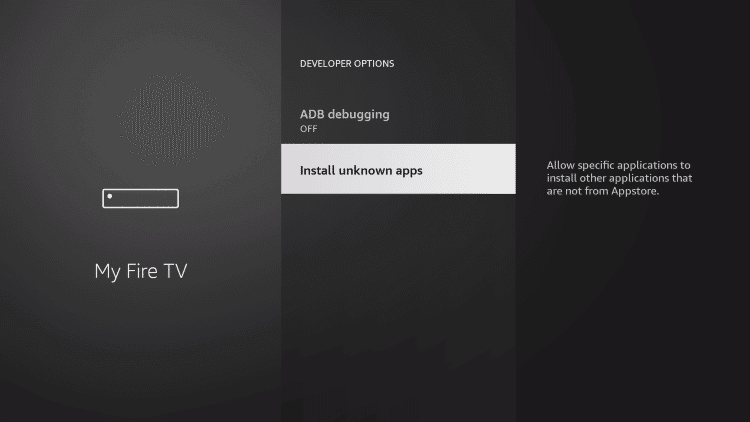 4. Highlight Downloader and choose to turn it On.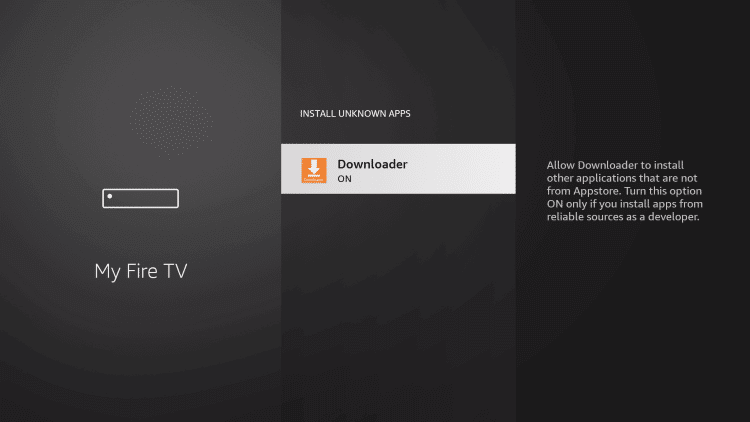 5. Now, launch the Downloader app and tap on the http:// field.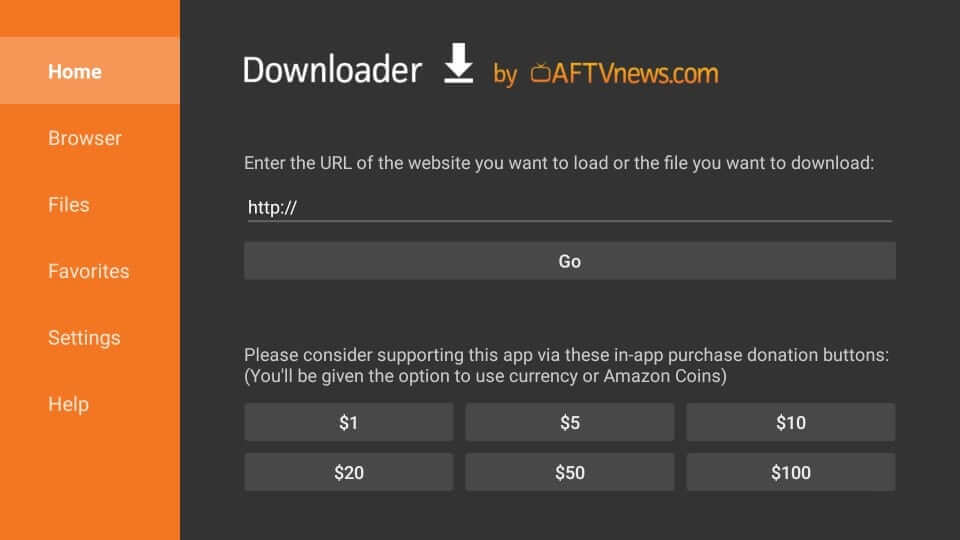 6. Go ahead and type as https://bit.ly/3wXt8MK using the virtual keyboard. Press Go.
7. Once the installation completes, you shall click Install.
8. Click Open on the next screen to launch the IPTV.
9. Enter the sign-in details to watch the titles of Aroma TV on Firestick.
Related: Vicom IPTV: Features, Pricing, Installation Guide
To Conclude
With the purchase of Aroma IPTV, you will be able to stream your favorite Arabian channels and their titles. The best thing is it provides technical support over the phone. For any queries, you shall drop us a comment below.