You need not spend too much on your entertainment bill to watch live TV. While most popular premium services are priced heavy, the exemplary IPTV service lets you watch live TV at less price. To take advantage of IPTV services, you require an uninterrupted internet or WiFi connection. Among all the IPTV services, this section in specific deals with My WiFi TV IPTV. It is one of the best services to stream live TV and tons of other channels. This IPTV service will transform your streaming needs to the next higher level. It provides you the choice of streaming anything you want at your preferred time. Get into to know more about My WiFi TV features and its installation procedure.
Features of My WiFi TV
Upon downloading My WiFi TV IPTV, you will get access to the following features.
There are more than 7500+ channels from different parts of the world.
It supports streaming catchups and on-demand titles.
You can stream live TV without any contract.
It supports streaming in SD, HD, and 1080P.
It delivers high-quality customer support.
My WiFi TV Pricing & Plans
There are multiple subscription options available to stream My WiFi IPTV, and they are listed below.
Basic: $25 (2 devices)
Basic+: $35 (3 devices)
Family: $45 (4 devices)
Family+: $55 (5 devices)
How to Sign Up for My WiFi TV
The below section will help you sign up and subscribe to My WiFi IPTV.
1. Open the browser on PC and visit the official webpage of My WiFi TV.
2. Select the Sign-Up link at the top-right corner.
3. Enter the necessary details on the Registration Form and tap on Create Account.
4. Select any of the plans and choose Subscribe.
5. If prompted, input the necessary details and choose a payment method.
6. After completing the payment, you will get My WiFi IPTV login details over the email.
Related: Dynasty IPTV: Price, Channel List, and Setup Guide
How to Install My WiFi TV on Android Devices
My WiFi IPTV is available as an apk file, and you can install it with the below instructions on Android phones, tablets, and Android TV boxes.
Pre-Requisite: Go to Android Settings > Apps > Menu > Special Access > Install Apps from Unknown Sources > Chrome.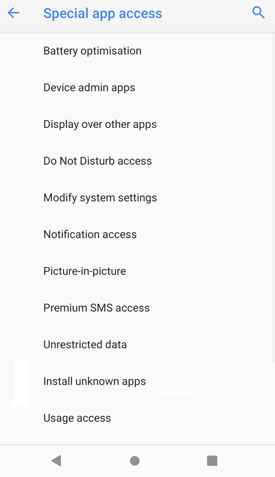 1. On your Android device, launch the Chrome browser.
2. Click on the URL bar and type as My WiFi TV apk, and hit Enter.
3. On the search result, select any trusted website to open it.
4. Hover to click on the Download button to get the My WiFi TV apk.
5. On the installation window, select Install.
6. After the download and installation, choose Open to launch the app.
7. Enter the username and password to log in to your My WiFi TV IPTV account.
How to Use My WiFi TV on Apple Devices
You shall proceed with the below procedure to use My WiFi IPTV on your iPhone, iPad, and Apple TV. It requires the installation of GSE Smart IPTV from the App Store.
1. Download GSE Smart IPTV from the App Store on your device.
2. Launch the app once after the installation.
3. Navigate to click on the Menu icon.
4. Choose Xtream Codec API.
5. Provide the login details of My WiFi IPTV and press Add.
6. Select My WiFi IPTV to launch it and stream any content.
How to Get My WiFi TV on Firestick
If you want to install My WiFi IPTV on Firestick, you need to install Downloader on Firestick. With this, you shall load the My WiFi IPTV apk and access it.
Tweak Fire TV Settings
To install a third-party apk file on Fire TV, you should proceed with making the below changes.
1. From the Fire TV home, choose the Cog icon.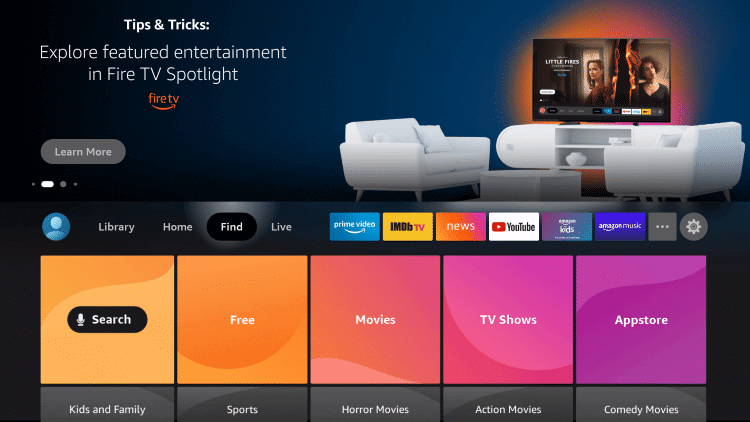 2. Select My Fire TV with the help of the remote controller.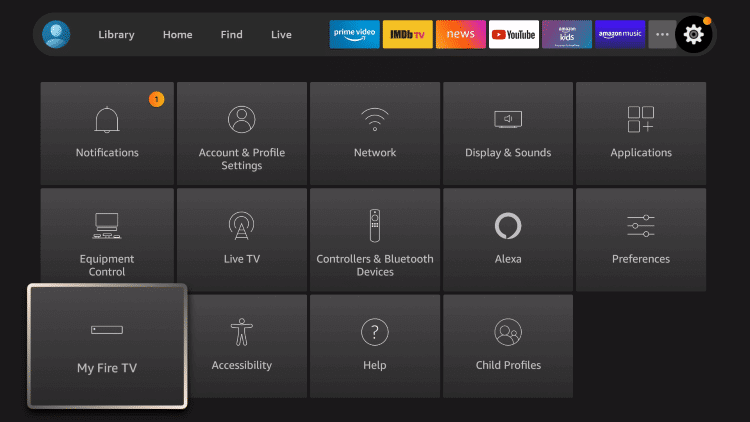 3. Choose the Developer Options on the next window.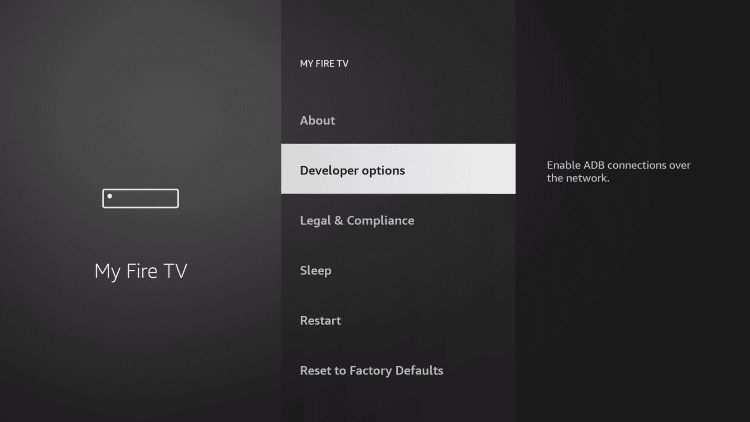 4. Select Install Unknown Apps.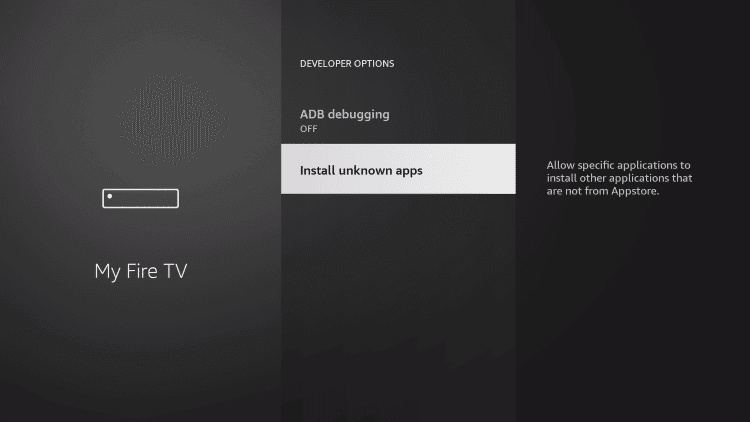 5. Highlight Downloader and turn ON.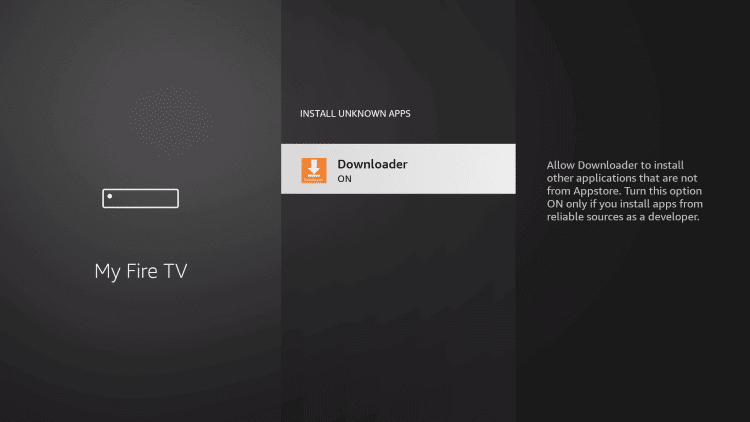 Steps to Sideload My WiFi IPTV Apk on Firestick using Downloader
After making the above alterations, you need to proceed with installing the My WiFi IPTV apk.
1. Launch the Downloader app from the home screen of Fire TV. If it is not installed, then install it from the Amazon App Store.
2. Dismiss any prompt that appears when you have launched it for the first time.
3.Tap on the http:// field under the Home tab and enter the URL of the My WiFi IPTV.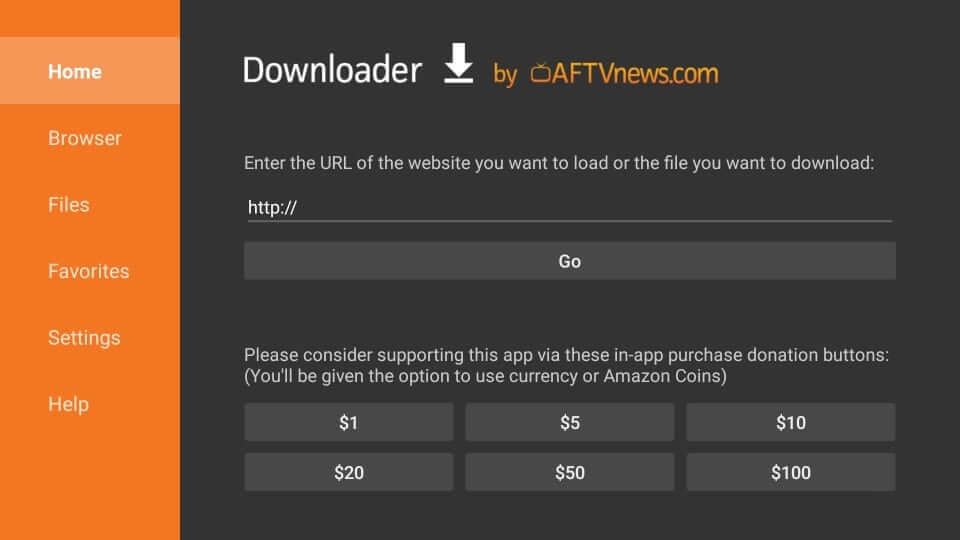 4. Click Install on the following window and wait for the process to complete.
5. Once done, select Open to launch the My WiFi IPTV app on your Fire TV Stick.
Related: Comstar TV IPTV: Stream 7000+ Live TV Channels
Wrap Up
My WiFi-TV IPTV is an entertainment-packed service with which you can watch sports, movies, music, kids, news, live events, PPV, documentaries, and more. It has channels from different countries, and you will never run out of entertainment content. Please drop us a comment for any clarifications regarding this article.