Panda is a well-known IPTV service that offers Live broadcasts, movies, series, TV shows, sports, music, radio, and more at an affordable price. The monthly subscription of Panda IPTV is €8, which is less compared to other IPTV providers. It is a feature-rich IPTV service that has an intuitive design, EPG support, automatic logos for all TV channels, external video player support, dynamic language support, etc. Panda IPTV is an entertainment hub where you can find 8000+ Live TV channels and 10000+ VOD content. All the content of Panda IPTV can be streamed in different quality formats such as 4K, FHD, HD & SD. If you are looking for a reliable IPTV provider, then Panda IPTV is the best option to choose.
How to Sign Up for Panda IPTV
[1] Go to https://pandaiptv.tk from a web browser.
[2] Scroll down to the IPTV plan section and choose any of the available plans.
Pricing
1 Week Trial – €4
1 Month – €8
6 Months – €35
12 Months – €50
[3] Click on Sign Up, and you will be directed to the registration page.
[4] Here, register and log in with your Email ID and password.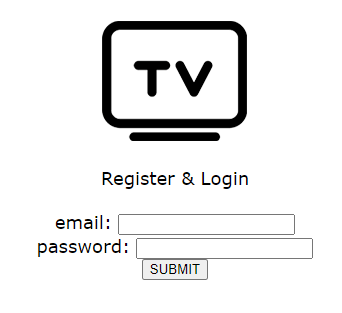 [5] Click on Submit to proceed further.
[6] Here select your plan, content, and device.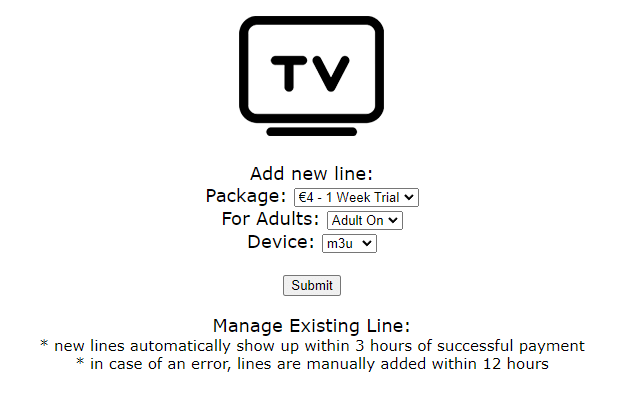 Note: If you choose MAG, you need to enter the MAC address of your MAG device.
[7] Once all is done, click on Submit to view the invoice.
[8] Make the payment via the provided PayPal Email Address or PayPal Note.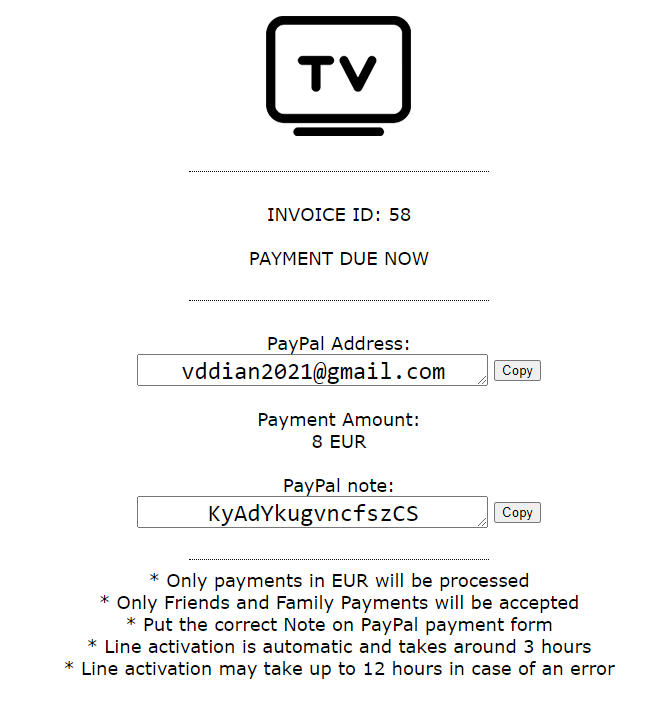 [9] After successful payment, your IPTV service will be activated within 3 hours.
If you bought an M3U subscription, find how to extract Xtream Codes (Username, password, server port URL) from M3U Playlist URL.
How to Install Panda IPTV on Android Devices
[1] Launch any web browser on your smartphone.
[2] Enter the following URL: https://pandaiptv.tk/pandaiptv.1.2.6.0.apk to download Panda IPTV APK.
[3] Once downloaded, install the APK on your Android device.
Note: Make sure to enable Unknown Sources on settings to install the APK file on your device.
[4] After installation, launch the App and log in with your credentials.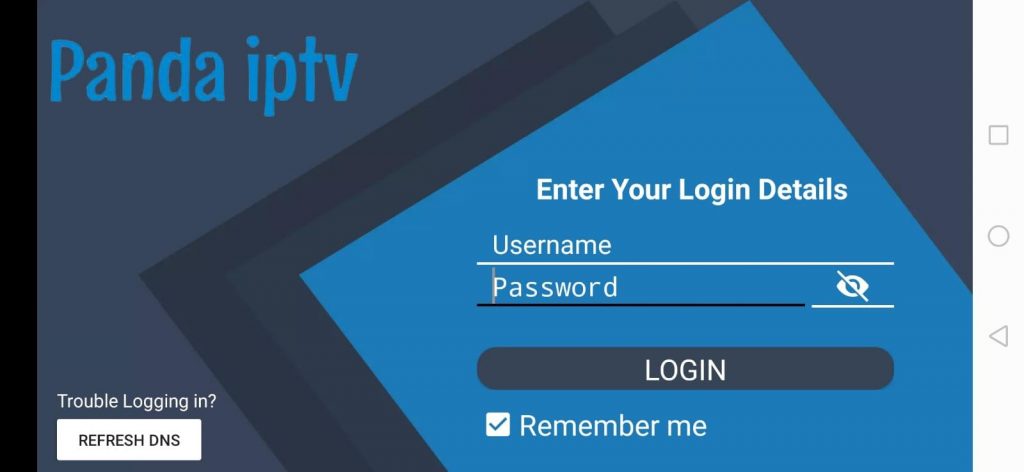 [5] Now, you can watch Panda TV IPTV on your Android smartphone, tablet, or Android Smart TV.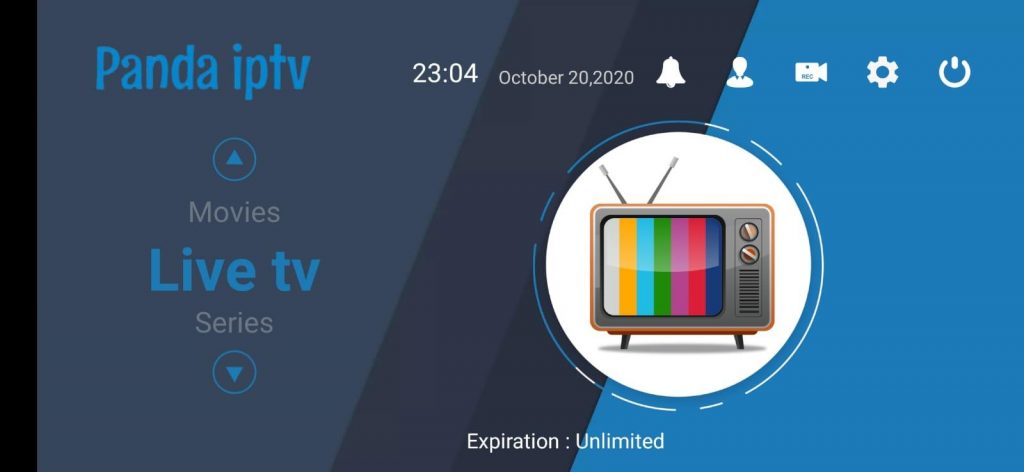 How to Watch Panda IPTV on PC
[1] Download and install IPTV Smarters Player on your PC.
Note: Use the following URL: https://pandaiptv.tk/IPTVSmartersPlayerSetup3.0.0_x32_x64.exe to install.
[2] After installation, launch the IPTV Smarters app on your Windows PC.
[3] Enter any name, username, password, and server port URL provided by the Panda IPTV.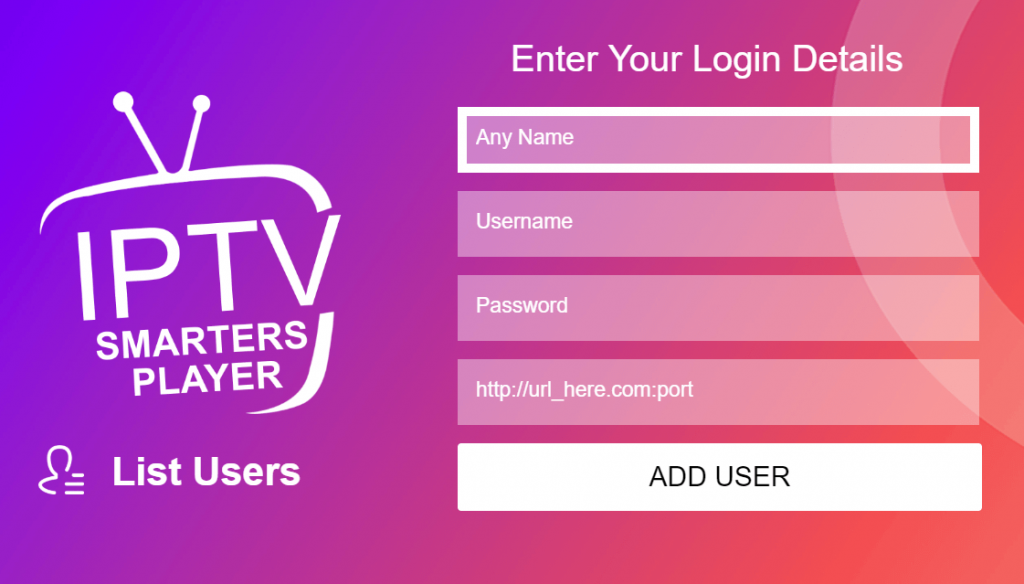 [4] Click on Add User and wait for the content to load.
[5] Finally, tap on the Profile to start streaming Panda IPTV content on your PC.
How to Stream Panda IPTV on Firestick
[1] From the home screen, click on the Find option and choose the Search tile.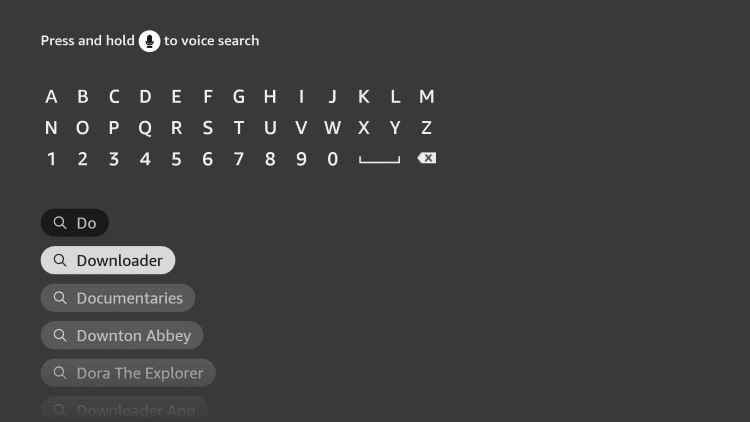 [2] Search and install Downloader from the Amazon App Store.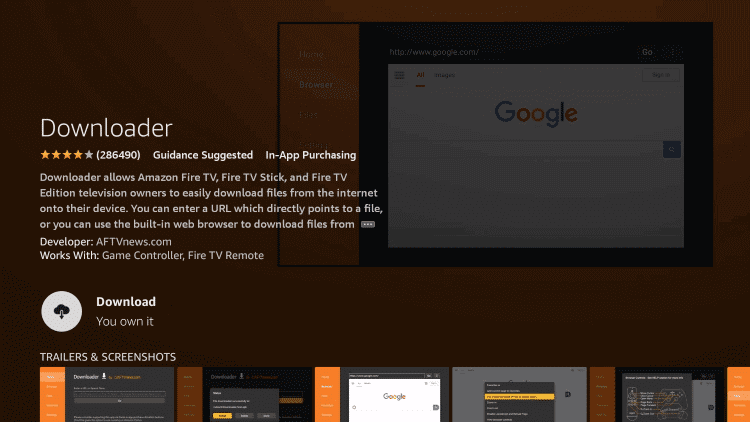 [3] After installation, open Settings from the home screen.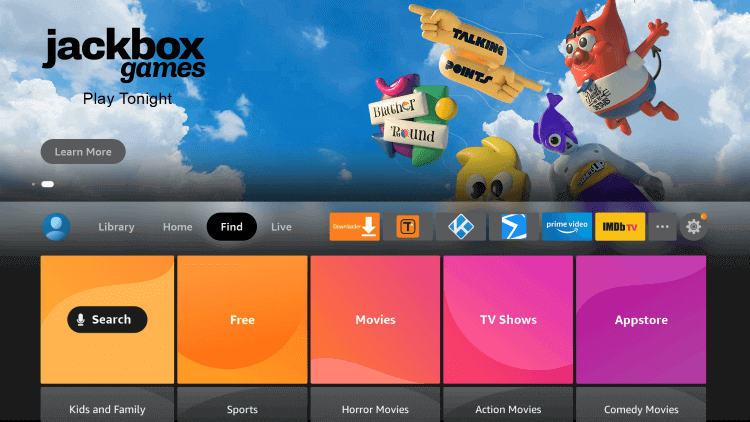 [4] Go to the My Fire TV option and choose Developer Options.
[5] Then, choose Install Unknown Apps and select the Downloader app.
[6] Tap on the app to turn on unknown sources access.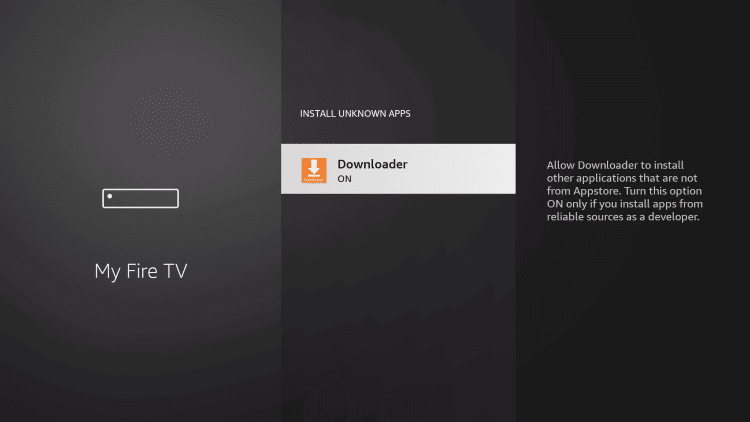 [7] Once enabled, launch Downloader from your Apps section.
[8] Enter the following URL: https://pandaiptv.tk/pandaiptv.1.2.6.0.apk in the URL tab.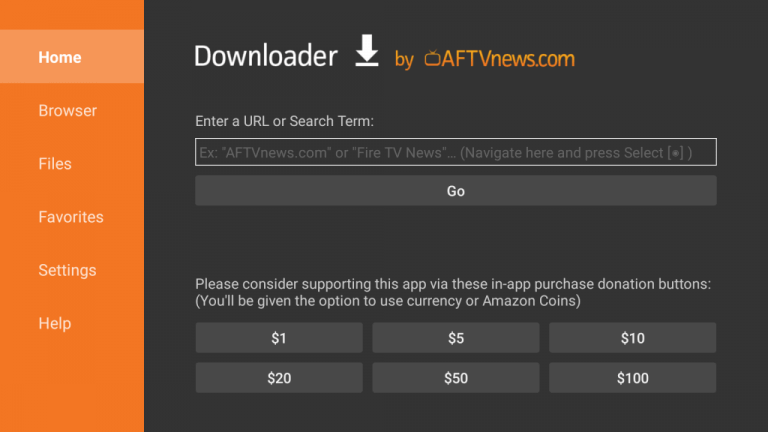 [9] Click on Go to download and install Panda IPTV.
[10] After installation, click on Open to launch the app.
[11] Log in with your username and password of PandaIPTV.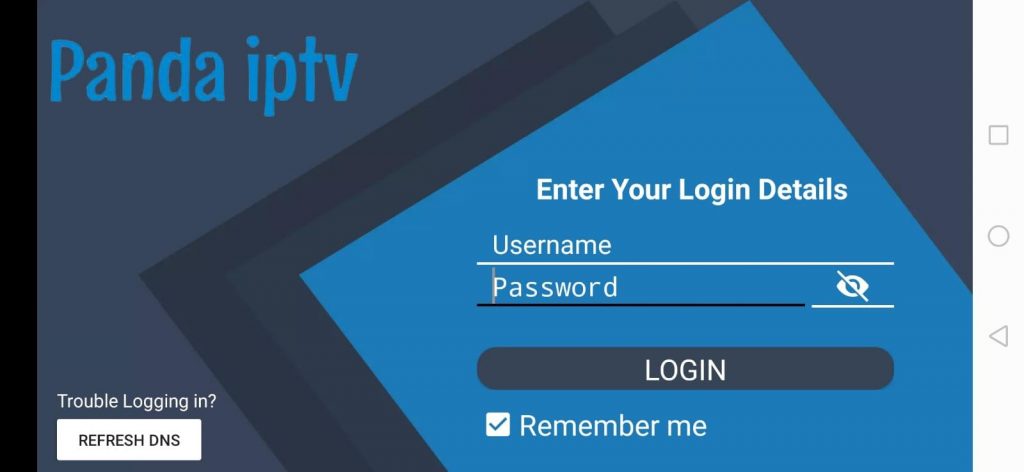 [12] Now, start watching your favorite content on your Fire TV device.
How to Setup Panda IPTV on MAG
If you have bought a MAG subscription, follow the step below to access Panda IPTV on your MAG device.
[1] Download and install the StbEmu app on your device from the Play Store.
[2] Launch the App and make a note of the MAC that appears on the screen.
Example for MAC Address: 00:1A:79:XX:XX: XX
[3] Provide the MAC address (the XX part) while signing up.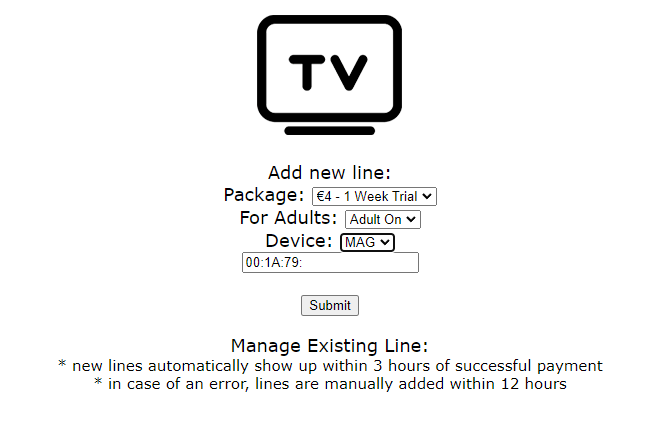 [4] Once provided and signed up, you can just launch or restart the app to stream Panda TV content.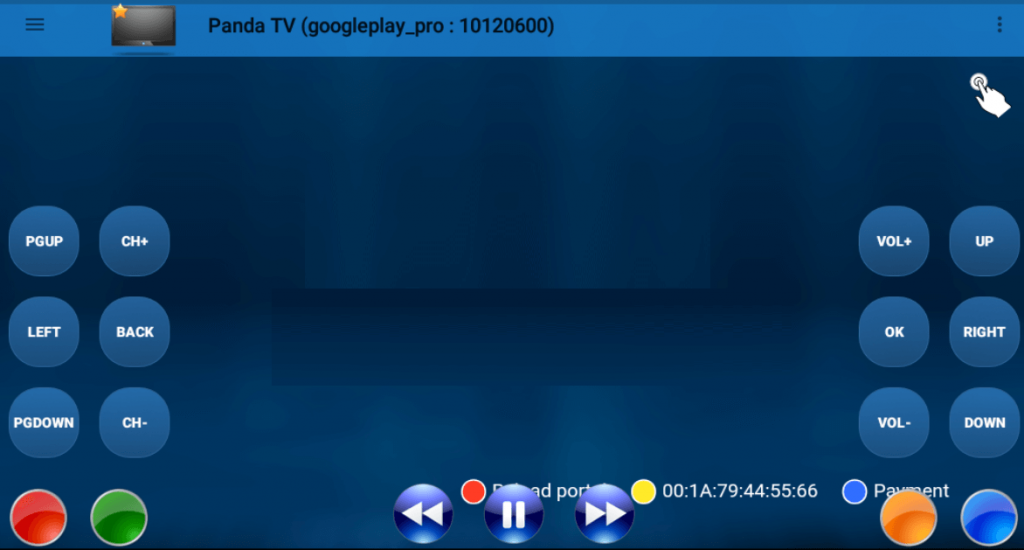 These are the possible ways to install and access PandaIPTV on your smartphone, PC, Firestick, and MAG device. If you have any issues with streaming, the IPTV service offers excellent 24/7 customer care support and weekly updates to provide a bugless and smooth streaming performance. You can also check its high-speed service by subscribing to its 1-week trial pack and move on to the actual plan once satisfied. It is impossible for us to conclude whether this IPTV service is legal or not. So, install and set up a VPN on your device. VPN provides military-grade security to the users and protects the users' data from snoopers, trackers, ISPs, and more.