The Internet has provided a massive breakthrough to the world of entertainment. With the Internet, Internet Protocol Television (IPTV) allows people to watch Live TV, movies, TV shows, and many more from home without much work done. Power IPTV is one such IPTV that streams all kinds of entertainment content at a single subscription cost. It has about 2000+ live TV channels, 5000+ movies, series, live sports, and many more. Also, it has various subscription plans with up to 3 devices simultaneous streaming. If you are planning to buy Power IPTV, check out our detailed guide on how to sign up, install, and stream on your device.
Pricing
Monthly Plan – $4.990
Quarterly Plan – $9.990
Semester Plan – $24.990
Annual Plan – $48.990
How to Sign Up for Power IPTV
[1] Go to https://www.poweriptv.app from your browser.
[2] Scroll down to the plan section and choose any of the available plans.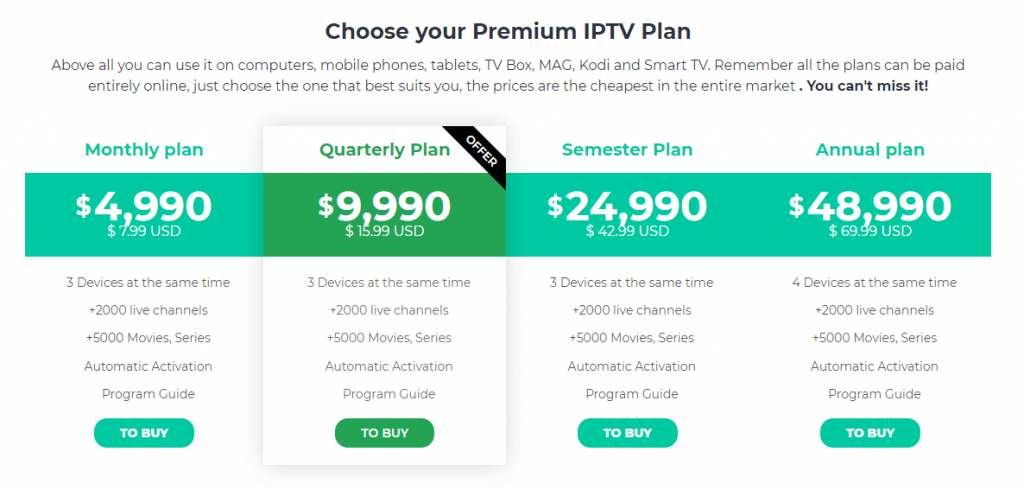 [3] Click on Buy to view your product configuration.
[4] Move the slider to increase connection or click on Continue to proceed further.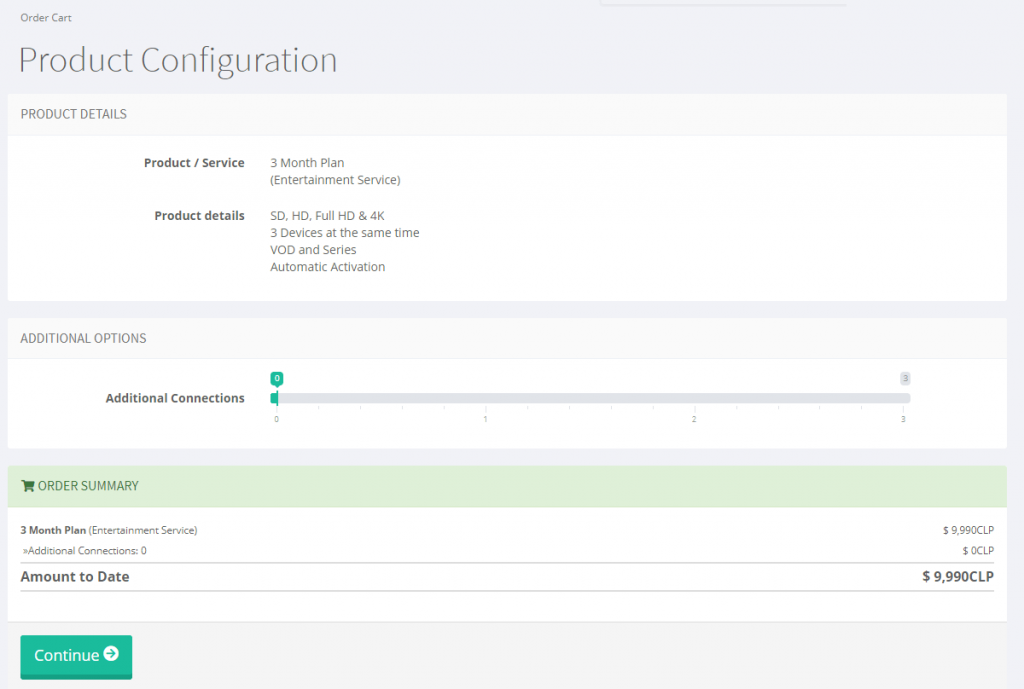 [5] Enter the asked details in the respective field.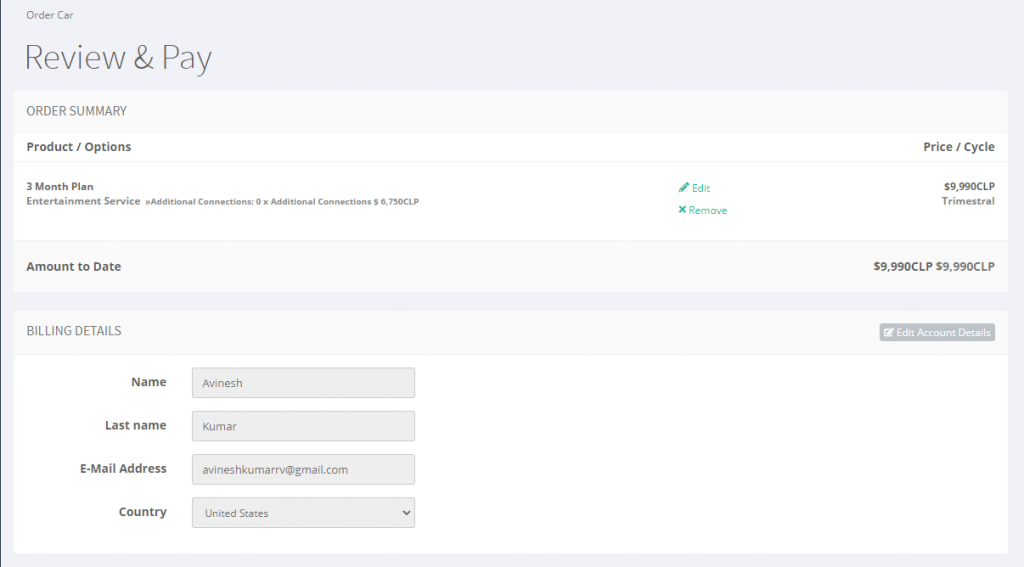 [6] Then, choose either Webpay Plus or Cryptocurrency as the mode of payment.
[7] Lastly, agree to the terms and conditions, and click on Complete Order.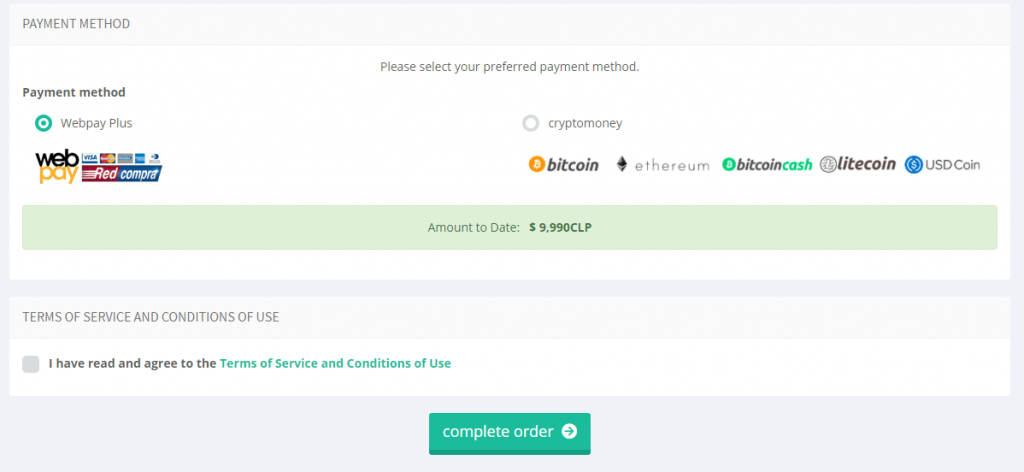 [8] You will be displayed with an invoice, and here click on Pay Now.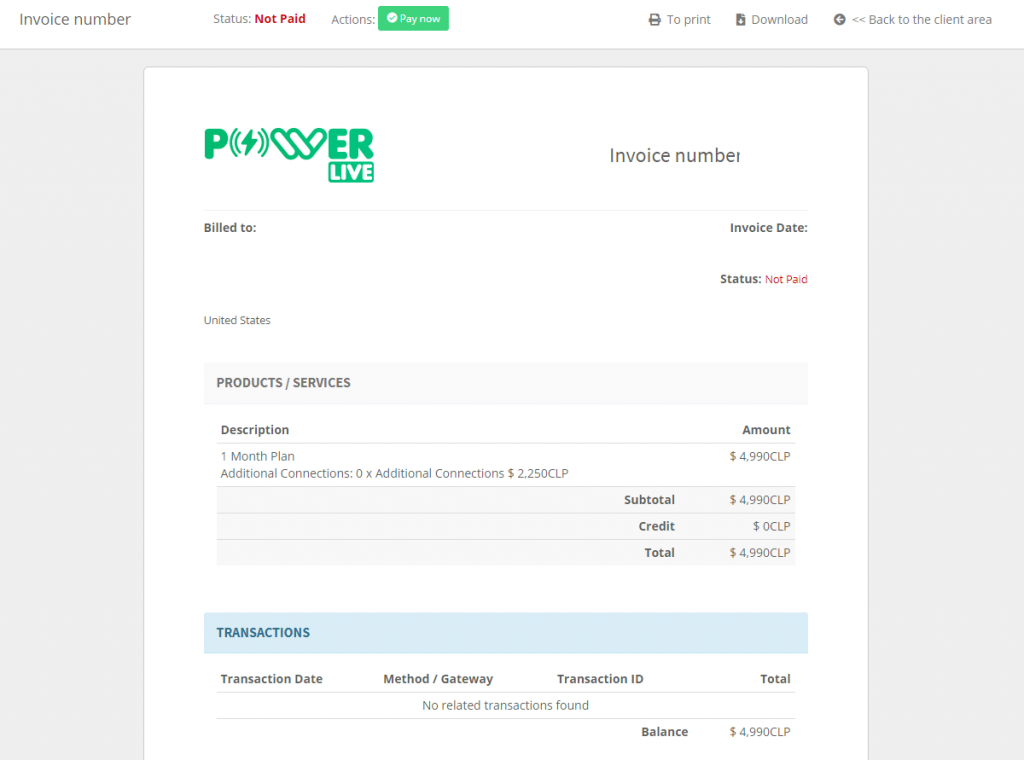 [9] Again, choose Pay Now from the pop-up.

[10] Complete the payment, and you will receive the login credential instantly.
Related: IPTV Forest: Stream 6000+ Premium Live Channels at €6.25
How to Install Power IPTV on Smartphone
[1] Search and install GSE Smart IPTV on your smartphone.
[2] Launch the GSE IPTV app and tap on the hamburger icon at the top left corner.
[3] Choose Remote Playlist and click on the Add icon.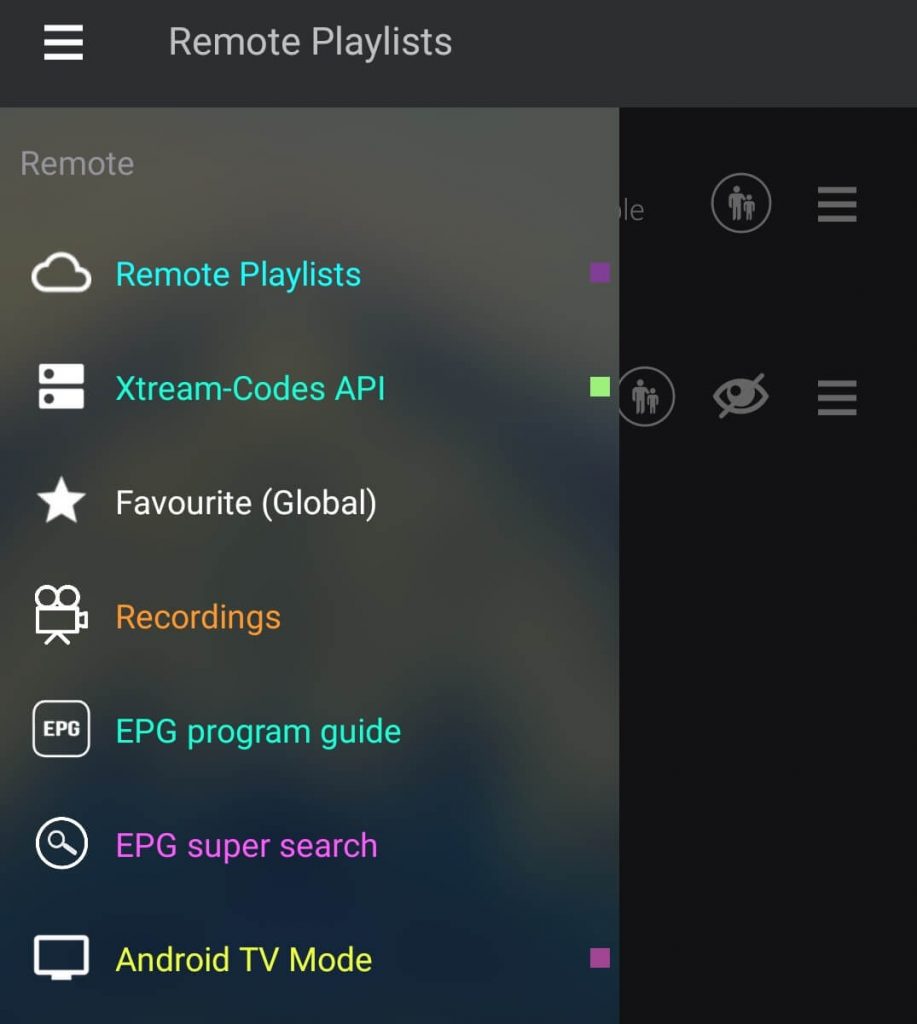 [4] Choose Add M3U URL from the pop-up menu.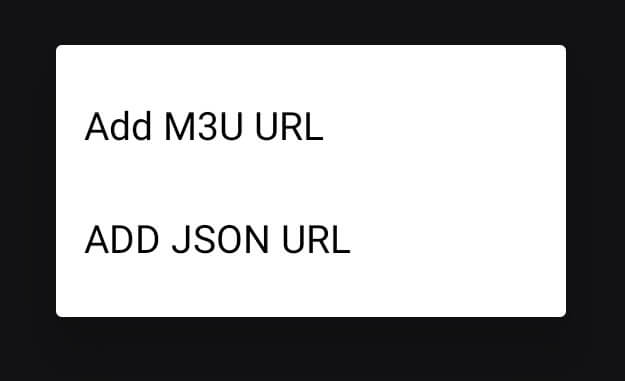 [5] Now, enter the name for your playlist followed by the M3U URL.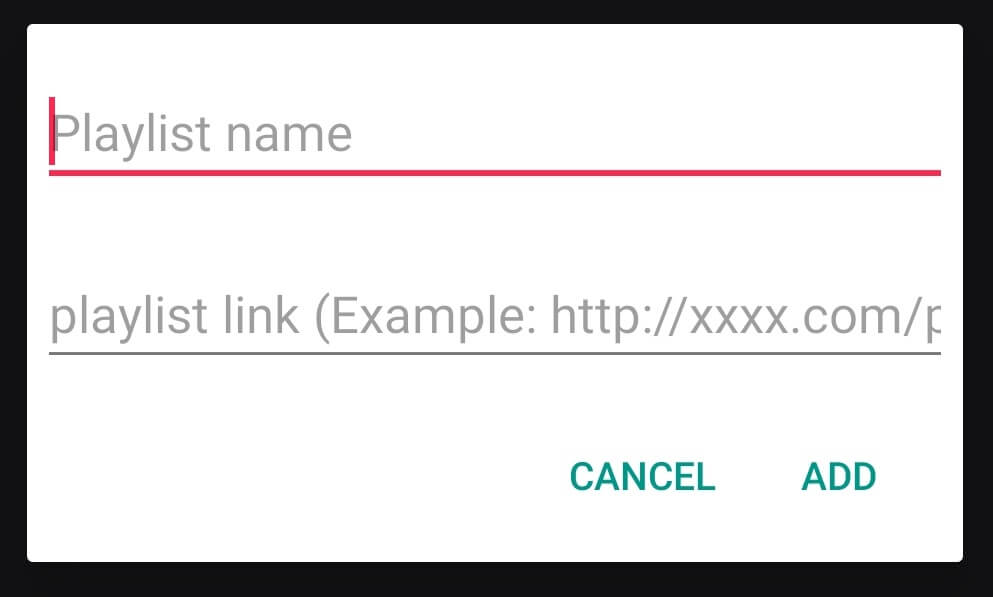 [6] Click on Add, and your playlist will be created.
[7] Tap on the playlist to start streaming IPTV.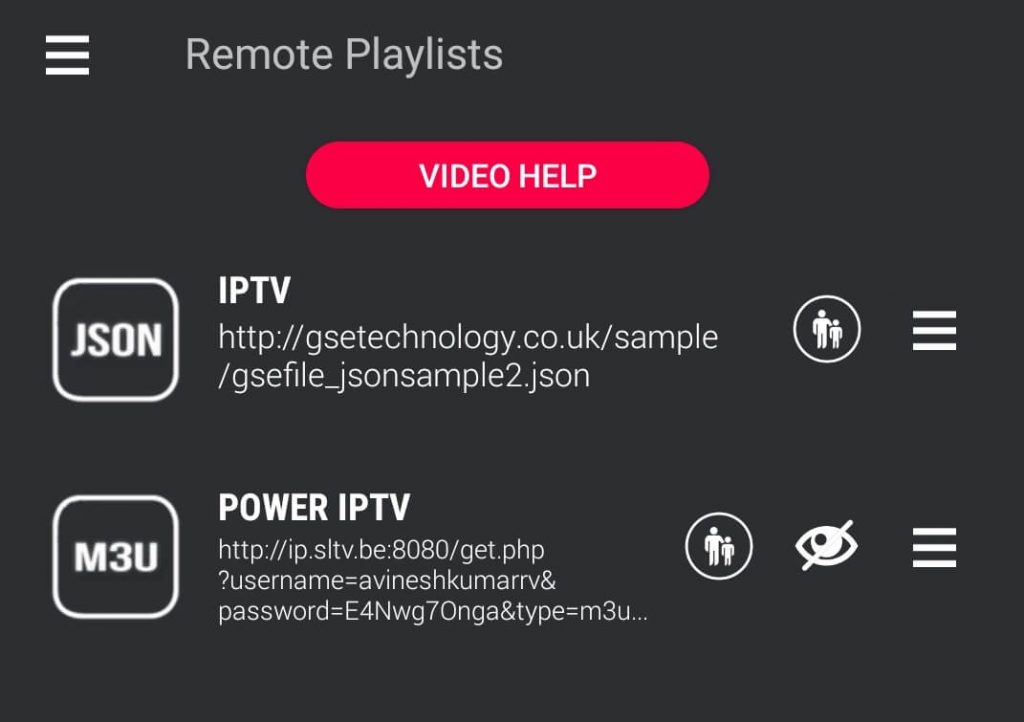 How to Stream Power IPTV on Smart IPTV
[1] Install the Smart IPTV App on your Android TV or any smart TV.
[2] Launch the app on your device and make a note of the MAC address.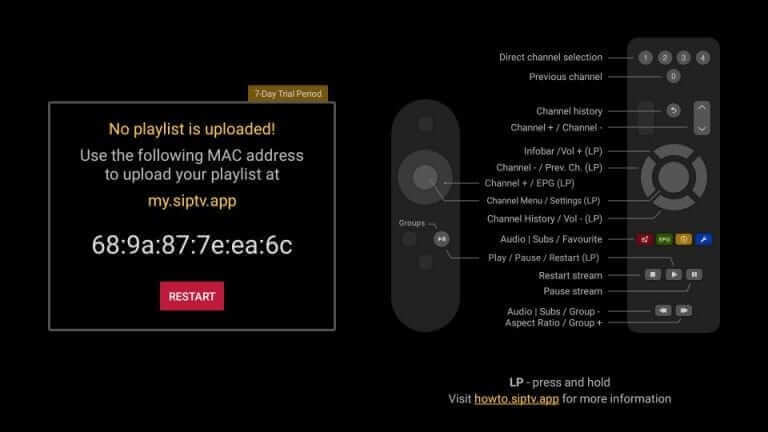 [3] Now, open a web browser on your smartphone or PC and visit https://siptv.app/mylist.
[4] Here, enter the MAC address followed by M3U URL.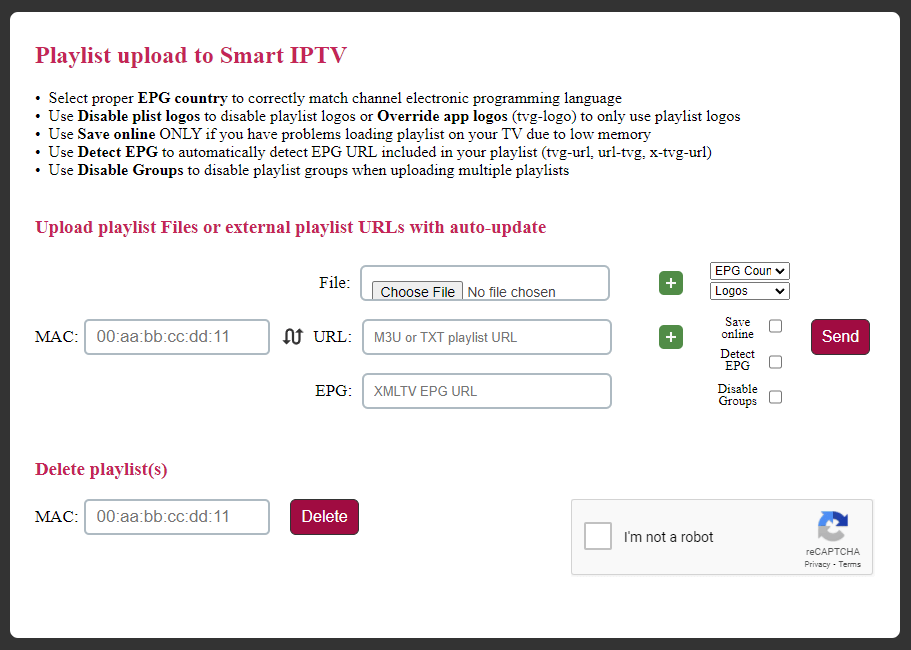 [5] Click on Send to upload the M3U playlist to the provided MAC address.
[6] Restart your smart TV to load the M3U URL.
[7] Now, you can watch IPTV on your TV.
How to Watch Power IPTV on VLC Media Player
VLC Media player is available on all commonly used devices like Android, iOS, PC, Firestick, etc. Here let's see how to access Power IPTV via the VLC media player.
PC
[1] Download and install the VLC media player on your Windows or Mac PC.
[2] Launch VLC and click on the Media option from the menu.
[3] Choose the Open Network Stream option.
[4] Enter the M3U URL under the Network section URL tab.
[5] Click on Play to start streaming IPTV.
Firestick
[1] Click on Find and choose the Search tile.
[2] Search for VLC for Fire and download the App.
[3] Once downloaded, click on Open to launch the app.
[4] Go to the Browsing section from the left panel.
[5] Click on the Streams tile and enter the M3U URL.
[6] Click on the Play icon and watch your favorite IPTV content.
Related: Ignite TV IPTV – Review, Sign Up, and Installation Guide
EndNote
Hope this guide helps you install and access Power IPTV on the smartphone, PC, smart TV, and Firestick device. They also offer a free demo on request by the user. To access free requests, go to the Demo site and add your Email ID. Once your request is accepted, you can enjoy 2 hours of the free demo on all its available content. If you have any queries on accessing Power IPTV on your device, let us know in the comments section below.