IPTV delivers live TV channels and on-demand programs, time-shifted TV, PPV, etc., over the Internet Protocol technology. Almost all IPTV players are compatible with various streaming devices. To stream content in the IPTV player, you need the login credentials or M3U playlists link of an IPTV service provider. There are plenty of IPTV Service Providers available online. An IPTV Player should possess a few qualities to be called the best IPTV Player. When it comes to Apple devices, especially Mac, there are only a few quality IPTV player apps.
1. VLC Media Player
VLC Media Player tops the list of best IPTV Players for Macbooks due to plenty of features. The IPTV Player has a unique and simple user interface. It is used for playing the local media files on most devices. Apart from this, VLC supports loading the IPTV content as well. The users can add the M3U playlist link for instant streaming of the content. It is a network-based media player, where you need to add a network link to stream IPTV videos.
How to Stream IPTV on VLC Media Player
1. Launch VLC Media Player on your Mac.
2. Select the Media tab at the top.
3. Scroll down and select the Open Network Stream option.
4. Navigate to the Network tab and enter the M3U link on the box.
5. Finally, click the Play button to load the content of your provider.
Click here to download VLC for Mac.
2. Kodi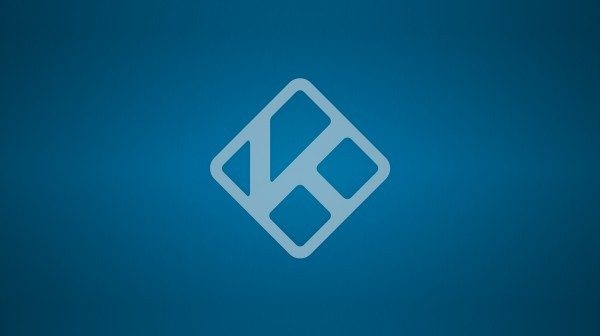 Kodi is a popular IPTV media player to stream content through add-ons, and it can also be used as an IPTV Player for Mac. The IPTV channels are available as add-ons, and you can directly download the add-ons from the official Kodi repository. You can install and set up IPTV on the PVR IPTV Simple Client addon to stream videos of your IPTV provider. This player features a user-friendly interface that paves the way for quick navigation. Kodi is one of the reliable media players that can be installed directly on Mac for streaming IPTV content anytime.
Kodi for Mac – Download
3. Perfect Player IPTV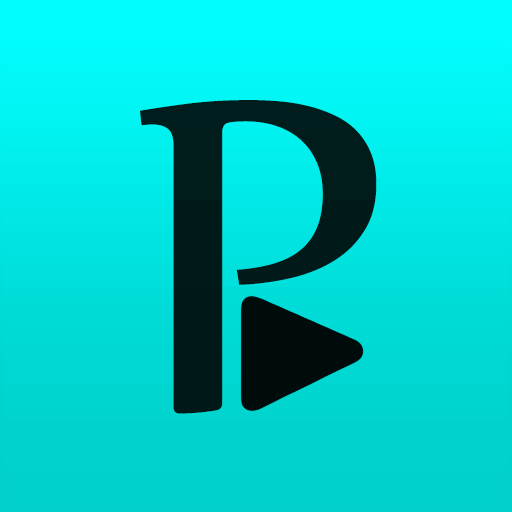 Perfect player IPTV is the best platform to stream your favorite TV channels, movies, TV shows, and series. It allows you to stream the content without any freezing or loading issues. You will get access to the extended EPG info with this app. Perfect Player supports playlist formats like M3U, XSPF, and more. Upon connecting to the IPTV data server, you can easily fetch the playlist, subtitles, EPG, etc. You can even request for playlist update. It works smoothly with any device control, and you can stream the content without any hassle.
4. GSE Smart IPTV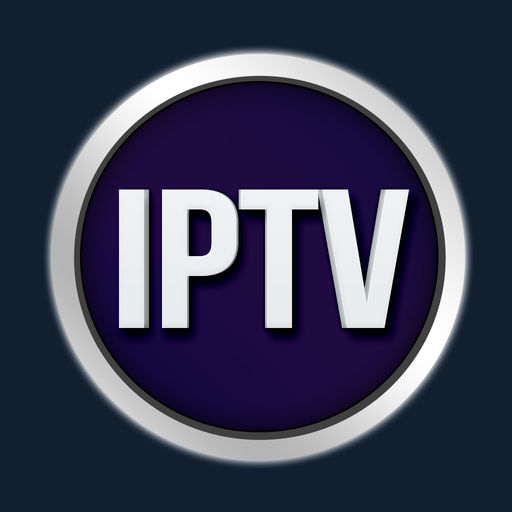 GSE Smart IPTV is a unique and the most advanced IPTV player to stream IPTV Provider content on any device. You need to add the M3U playlist file or link of your IPTV provider and start streaming the content on GSE Smart IPTV. You can also add Xtream Codes API to stream IPTV content. It has many features such as EPG support, Favorites Manager, remote playlists, parental control, etc. It is one of the best IPTV Players available free for macOS. You can stream the content with subtitle support and dynamic language switching support.
How to Add M3U URL on GSE Smart IPTV
1. Launch the GSE Smart IPTV player on your Macbook.
2. Click the Hamburger icon and select the option Remote Playlists from the side menu bar.
3. Tap the Plus icon and click Add M3U URL.
4. Now, enter the M3U URL of your IPTV service and click Add.
5. Wait for the content to load on GSE Smart IPTV.
6. Once loaded, play your desired content on GSE Smart IPTV.
Click here to download GSE Smart IPTV for Mac.
5. IPTV Smarters Pro
Mac users can try IPTV Smarters Pro to stream the IPTV TV channels. It is a free IPTV player with an attractive and easy-to-use interface. You can stream live TV, series, VOD, and catchups without any issues. The IPTV Player can also integrate with an external IPTV player. IPTV Smarters Pro supports adding channel lists in different formats, including M3U. It features an EPG guide, parental controls, multi-user support, subtitles support, etc.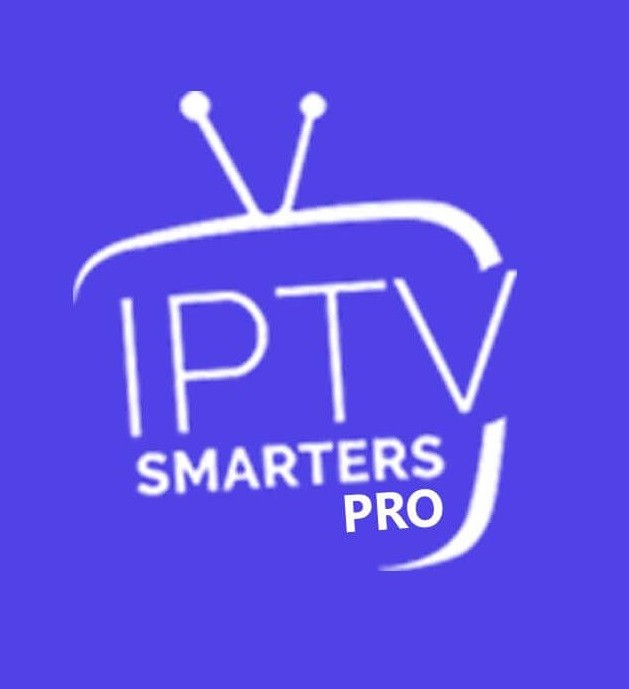 IPTV Smarters Pro Player for Mac – Download
6. 247 IPTV Player
247 IPTV is a strong IPTV player for Mac that streams the content of your IPTV provider without any buffering. This app is supported for Mac devices with macOS 11 or later versions. It is also supported in Macbooks with an M1 chip. Just enter the M3U link, username, and password of your service provider to watch IPTV channels on 247 IPTV Player.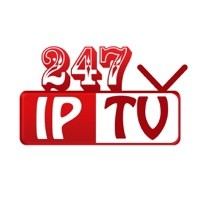 Mac App Store Link: Download Now
7. Guek IPTV Player
Guek IPTV is a dedicated IPTV player developed for Apple device users. You can stream the IPTV player on iPhones, iPad, and MacBooks. It is an IPTV service and player app that supports video at high-resolution quality. The smooth interface allows the users to navigate and select their desired content easily. This app supports all IPTV service providers with an M3U link. If you are looking for a user-friendly IPTV player, the Guek IPTV player is the best one in the market.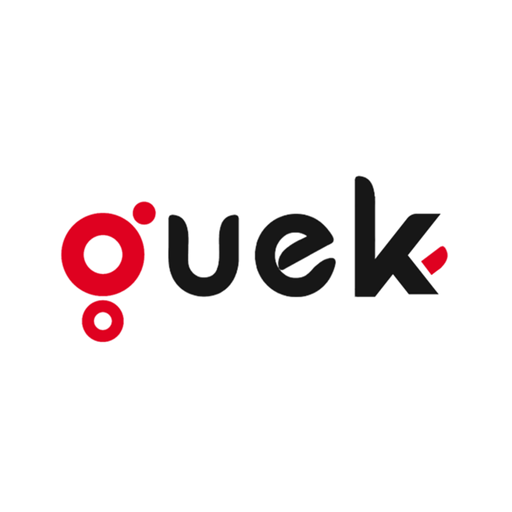 Mac App Store Link: Download Now.
8. Lazy IPTV
Lazy IPTV is an easy-to-use IPTV player that supports various formats, including M3U. In addition, you can also add the EPG guide of your IPTV provider TV channels to this IPTV player. This application is unavailable on the Mac store. The only way to install this IPTV app on Mac is by installing the apk file using Bluestacks. Lazy IPTV is a free IPTV player that allows you to stream content in high streaming quality.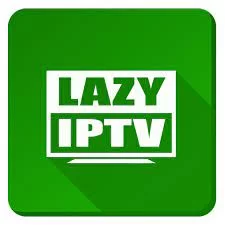 9. 5KPlayer
5KPlayer is one of the best IPTV players that is supported on various operating systems, including macOS. It is a complete IPTV player that supports M3U playlists and links. It provides its users with a smoother video streaming experience. The hardware acceleration feature of the 5KPlayer enhances the playback quality and renders better color and sound. It is an HLS streaming player and supports M3U8 playlist URLs as well.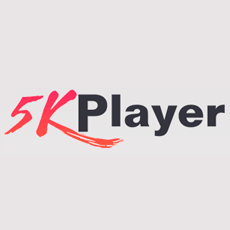 Click here to download 5KPlayer for Mac.
10. IPTV STREAM Player
MacBook users can get the IPTV Stream app to watch TV channels from all around the world on the go. It supports importing the channel you want to stream as the M3U playlist. The best part of TV Stream is it syncs the imported channels automatically. It features an intuitive user interface and plays the most common formats, including M3U8. You can install the IPTV Player only through BlueStacks.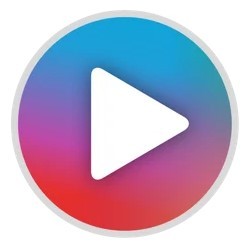 11. WINAMP
Winamp is a lightweight media player compatible with macOS. It is one of the best free IPTV players for Mac for streaming IPTV content. Although it was a music player initially, it started supporting the video files as well. You can use Winamp to import the M3U playlists and watch the IPTV channels. It lets you play and open the M3U Playlists or URLs. You can just visit the Winamp official website to download the app for your Mac.
Click here to download Winamp for Mac.
12. Smart IPTV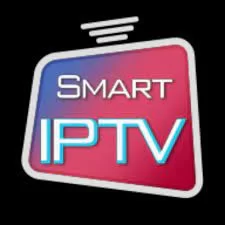 Smart IPTV is a popular IPTV player that requires the device MAC address and IPTV Provider M3U URL for activation on the official website. The IPTV Player is compatible with various devices such as Android, Firestick, Windows, Mac, and Smart TV. It is a premium IPTV player that is available on the Mac app store. Smart IPTV Player is equipped with multiple features such as EPG support, Closed captioning, M3U playlist file support, and more. It also has AirPlay support to stream the IPTV content on the TV.
13. Simple IPTV Player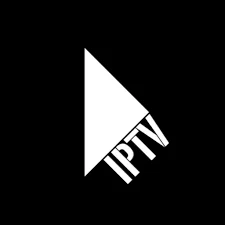 As the name implies, the interface of this application is simple and easy to use. It supports multiple playlist formats such as M3U, M3U8, WPL, and PLS. The Simple IPTV player has in-built cast support and parental control. So, you can cast this IPTV player on any Smart TV to stream the contents on a big screen. Like other IPTV players, it also has in-built EPG support.
14. TiviMate IPTV Player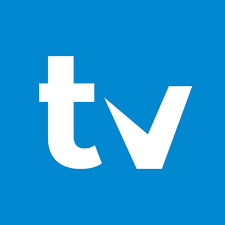 TiviMate IPTV Player is a popular IPTV player that can be installed on Mac using BlueStacks. You can add your favorite movies and TV shows to the Favorites list using this IPTV player. You need a stable internet connection to stream content in this IPTV player. This IPTV player supports the M3U link and Xtream Codes of your IPTV provider. The DVR feature is one of the impressive features of this application. Using this player, you can record the content of your IPTV provider and can watch them later.
15. KM Player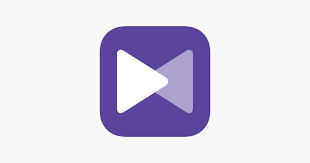 KM Player is one of the oldest media players that is used for streaming media files stored on your device. In addition, you can also use KM Player to stream IPTV content. The only drawback of this IPTV player is that it supports only the M3U link of your IPTV provider. It does not support Xtream Codes or other playlist formats. KM Player is a trustworthy player that allows you to watch the content of your provider for free.
16. Plex
Plex is a streaming service and server media player to stream the content in the best quality. The media player app is accessible on a wide range of streaming devices. It is available for free download on Mac. But, you will have certain limitations while using the free version of Plex. To access more features of Plex, get a premium pass. Plex is a media player similar to Kodi and Jellyfin. Just add the M3U link of your service provider and watch the content immediately. In addition, you can also add the EPG guide of your provider.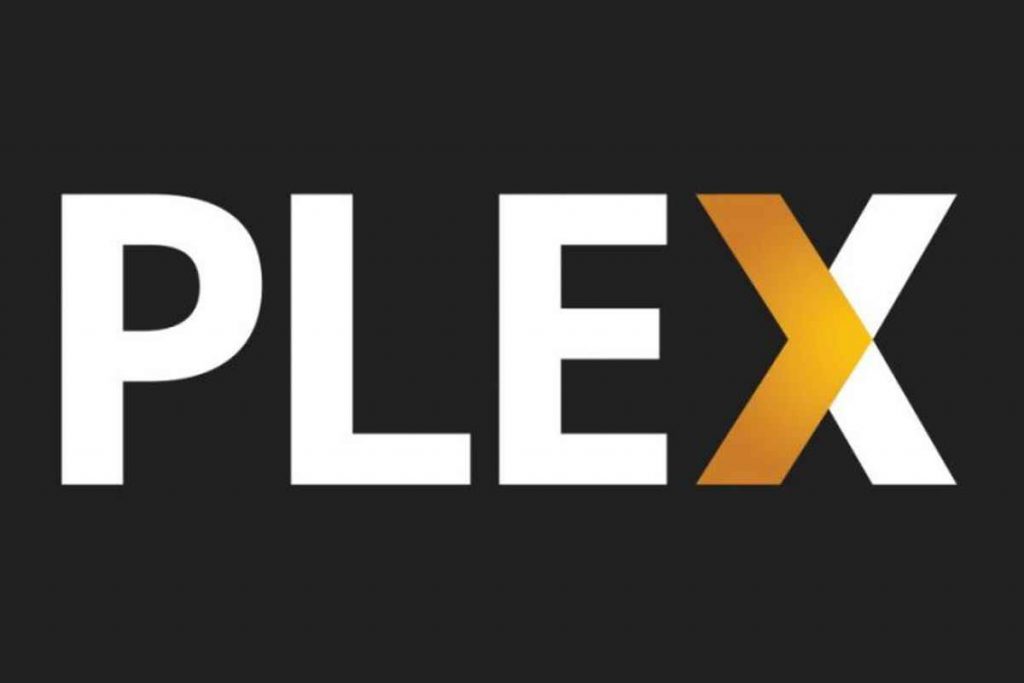 17. IPTV Player
As the name implies, this app is a dedicated and best IPTV M3U player for Mac that offers smooth streaming of content without any lags or breakups. IPTV player has an option to enable Parental Controls. It supports various IPTV link formats such as M3U, XSPF, and JSPF. The IPTV player app is supported for various Apple devices, including Mac. This app is one of the free best IPTV players for MacBook.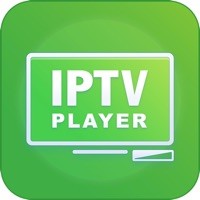 Mac App Store Link: Download Now.
18. Mega IPTV
Mega IPTV is the finest IPTV player that supports only M3U links. The users can install the Mega IPTV app directly from the Mac App Store without jailbreaking. Mega IPTV is a simple and fast IPTV player that allows users to stream content at HD streaming quality. It also supports offline streaming of on-demand content. This IPTV player also comes with Chromecast support to stream on the connected TV. Also, get Mega IPTV on your desired Smart TV using the AirPlay feature on Mac.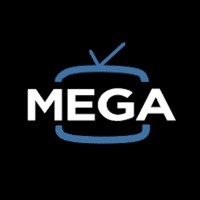 Mac App Store Link: Download Now.
19. GOM MEDIA PLAYER
The best IPTV player for Mac wouldn't end without GOM Media Player. It is a powerful media player that functions well as an IPTV player. With GOM Player, you can play all the IPTV formats with ease. You can download the Media Player app from the official website. It provides a comfortable playback experience without any ads. GOM Media Player supports up to 4K UHD streaming without buffering issues. It also offers excellent customer support for user queries.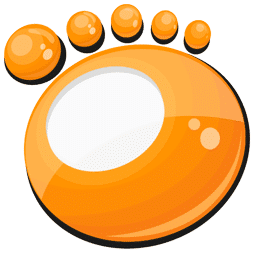 Click here to download GOM Media Player for Mac.
20. IPGROOVE PRO
IPGroove Pro is a dedicated IPTV player developed for Mac OS. You can find the application in the Mac Store. You can enjoy browsing through your favorite IPTV channels. It features a slick and intuitive user interface. The video player works rapidly with hardware acceleration support. You can add your favorite channel to a separate list and integrate remote playlists for seamless streaming. This app requires an M3U Playlists link to stream the contents of your IPTV service provider.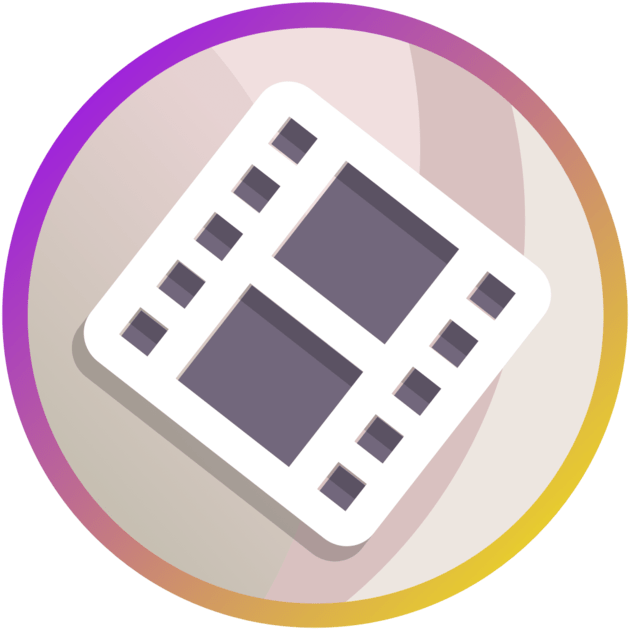 Mac App Store Link: Download Now.
How to Install IPTV Players on Mac using BlueStacks
Not all IPTV players can be installed from Mac App Store. If you can't find the IPTV player on Mac App Store. You can install the app on Mac using BlueStacks Emulator.
1. Launch the Safari browser on your Mac.
2. Type BlueStacks and select the official website from the results.
3. Download and install the latest version of BlueStacks on your Mac.
4. Open the Android emulator after installation and sign in to it.
5. Once you're in, tap the Install APK icon and select the apk file of your IPTV player.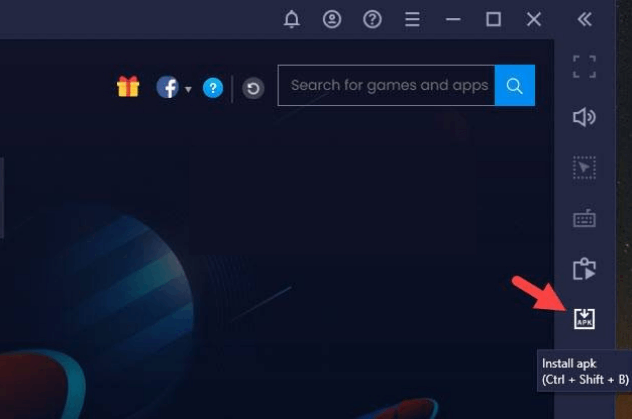 6. Click Open. Now, the app will install on your BlueStacks.
7. Launch the IPTV Player app and follow the on-screen prompts to add the M3U link or Xtream Codes.
8. Now, play any content and enjoy streaming it on your Mac.
Opinion
Thus, these are the best IPTV Players for Mac PC. Choose your desired player based on your requirement. Each application has a set of unique features. VLC and Kodi will act as simple players with no special features. But GSE Smart Player and IPGroove Pro are applications developed to be IPTV players. Hence, it has additional features.
You will also find IPTV Smarters Pro and 5KPlayer as powerful IPTV Players. It is necessary to use a VPN while watching IPTV content. As IPTV services are illegal, you must hide your online identity from hackers and trackers. So, install and set up a VPN on Mac before streaming IPTV content.