If you prefer replacing your costliest cable TV subscription or streaming services, you could go with the IPTV. Streaming content over the internet protocol (IP) is an affordable option. They are simple to set up, easy to use and work on most devices. Rapid IPTV is a noticeable option if you prefer streaming thousands of channels and m3u list support. It is one of the best IPTV providers globally and guarantees quality streaming. You shall check out the section for complete details about this Rapid IPTV.
Features of Rapid IPTV
It has more than 7500 channels.
It features more than 3000 video-on-demand titles.
You can access exclusive full HD channels and TV shows.
It offers fast and stable service.
You can stream premium HD sports channels.
Rapid IPTV Plans & Pricing
Rapid Internet Protocol TV offers different subscription plans at different pricing. Besides this, it provides you with a 24-hour free trial.
1 Month Plan: €19
3 Month Plan: €39
6 Month Subscription: €59
12 Month Subscription: €99
How to Sign Up for Rapid IPTV
As Rapid TV IPTV is a premium service, you should sign up for an account to access its features.
1. Launch a browser at first and go to https://www.rapid-iptv.org/
2. Scroll down to choose the plan of your choice by selecting the Order Now button.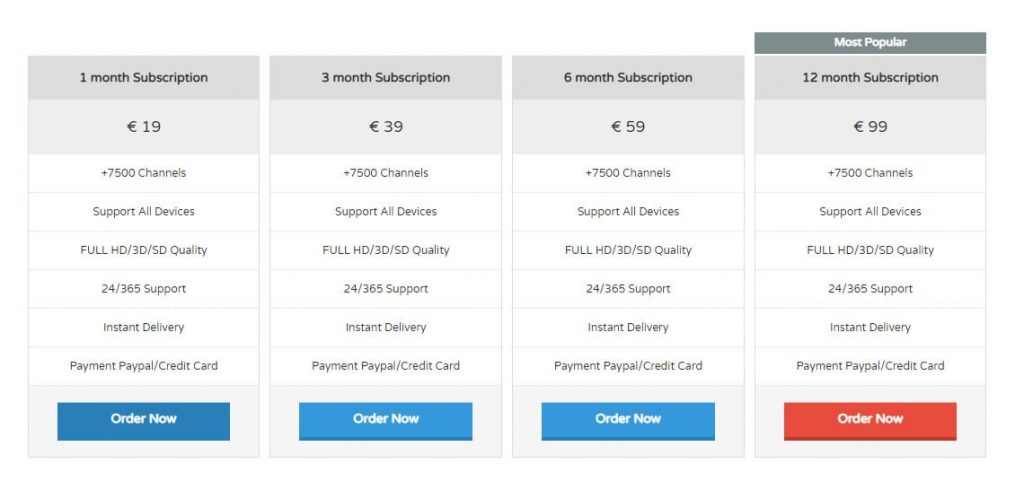 3. Optionally, click on the Subscribe Now button, and you will get the Free trial selected by default.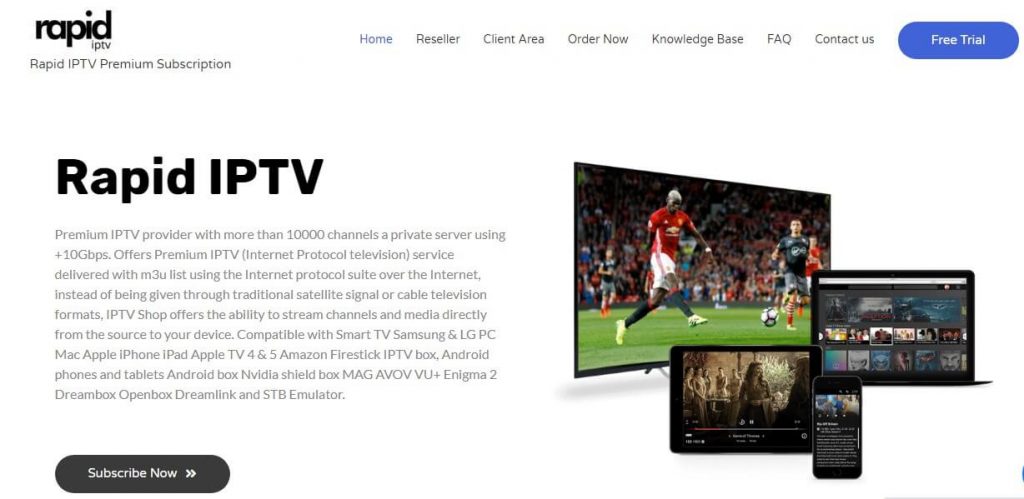 4. Select the Checkout button to proceed further.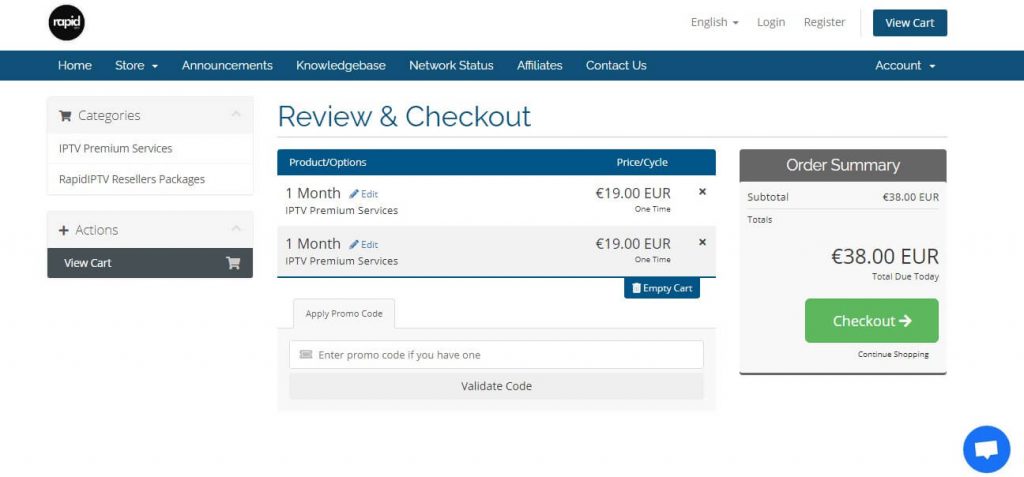 5. You should enter the necessary details and choose the payment method.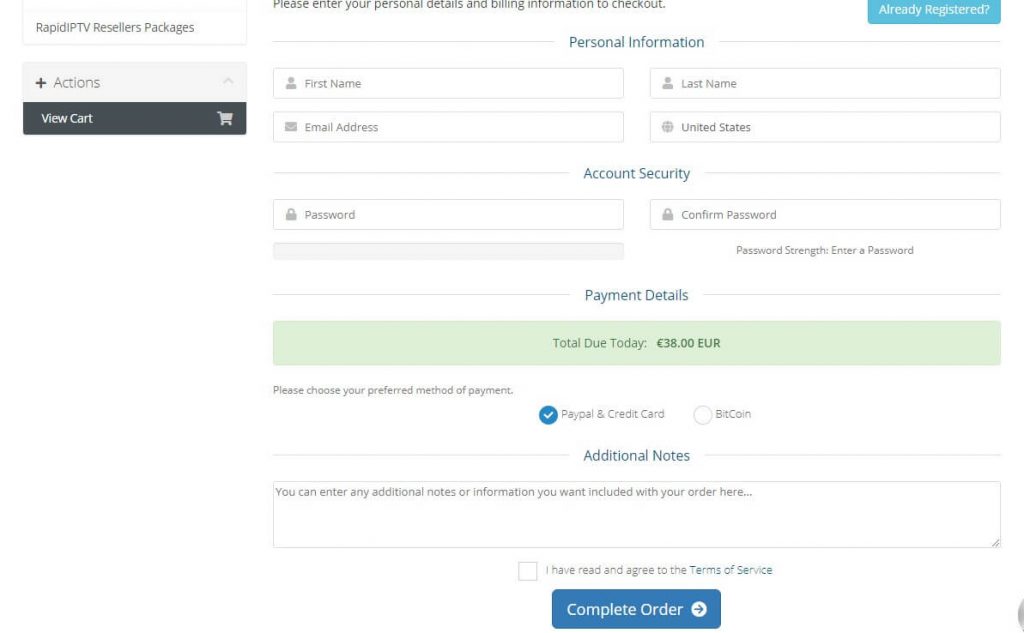 6. Press Complete Order, and with successful payment, you will receive the login details via email.
How to Stream Rapid IPTV on Android Devices
To use Rapid TV on your Android phone, tablets, and TVs, you shall use the Perfect Player.
On your Android device, launch the Google Play Store and download Perfect Player IPTV.
2. Launch the app after it gets installed on your device.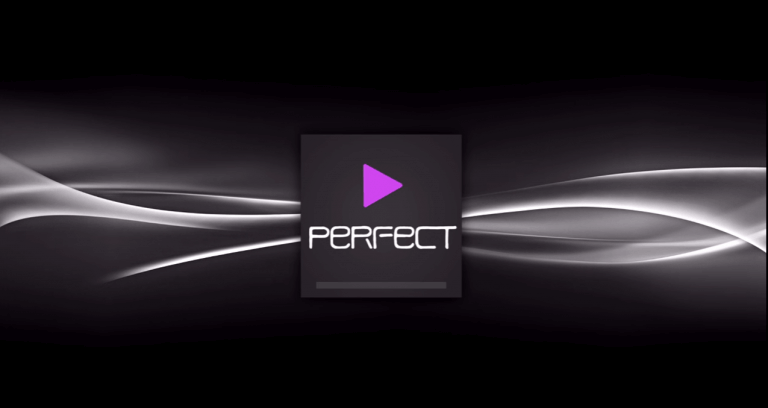 3. Navigate to select the Settings or Gear icon.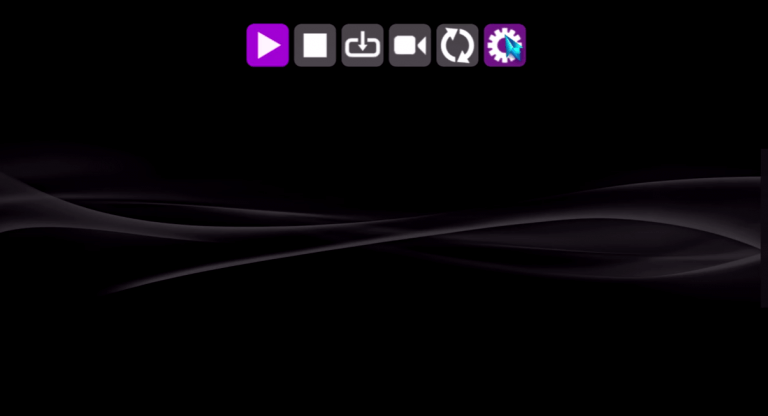 4. Click on the General option.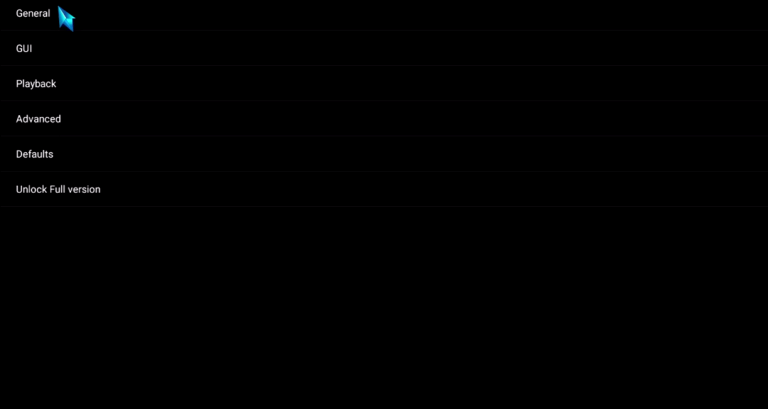 5. Tap on Playlist and provide the m3u URL of Rapid TV. Press OK.
6. Now, select EPG and enter the EPG URL. Click OK.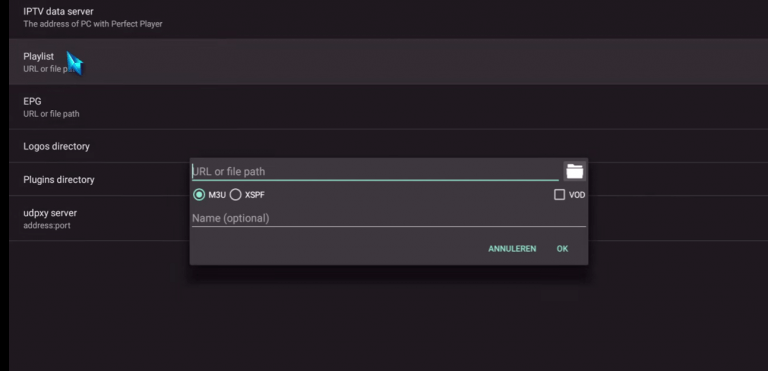 7. Get back to Settings and choose Playback.
8. Turn On the Change System Volume option.

9. Navigate back to the Settings screen and click on GUI.
10. Select Show Channels as a group folder and restart the Perfect Player.
11. When it opens up, you will find the channels list on the left.
Related: Flixstik IPTV Review: How to Install on Android, PC, Firestick
How to Get Rapid IPTV on Apple Devices
The instructions given below will let you access Rapid Internet Protocol TV on iPhone, iPad, and Apple TV.
1. You should begin with downloading GSE Smart IPTV Pro from the App Store.
2. After it gets installed, launch the app on any of your Apple devices.
3. Select Accept if you get a prompt message.
4. Navigate to the Settings section of the GSE Smart IPTV Pro.
5. Choose the Remote Playlists menu.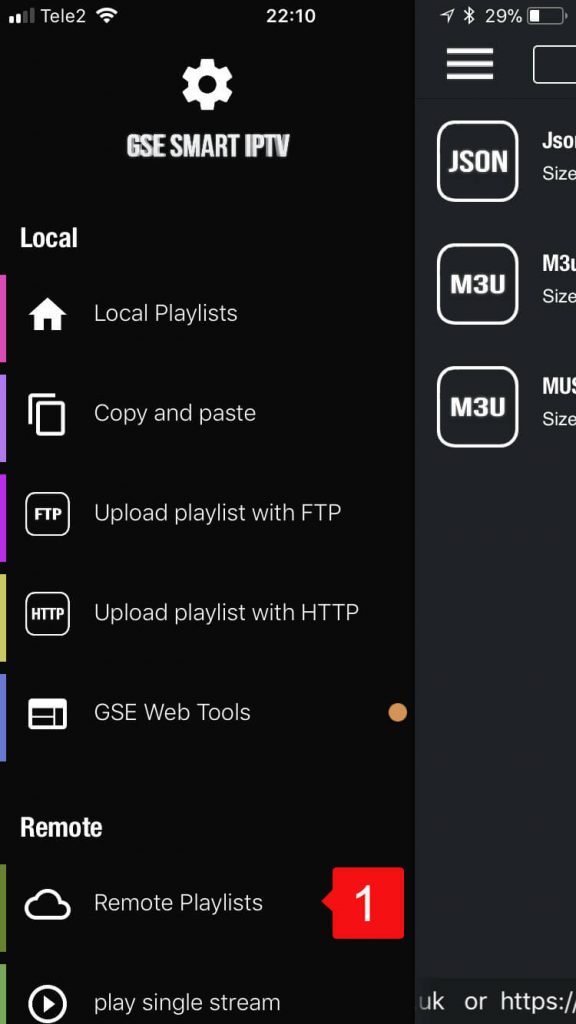 6. Go ahead to click on the + button to add the IPTV provider.
7. Press Add M3U URL, and you can stream the Rapid TV channels.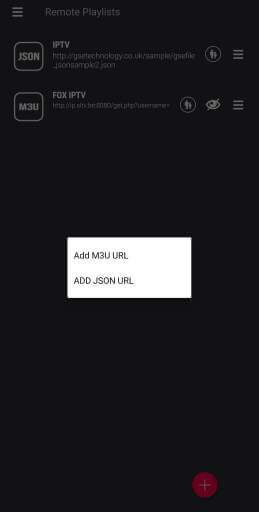 How to Download Rapid IPTV on Firestick
Rapid Internet Protocol TV works on Fire TV, and it can be accessed via the Smart IPTV app. It is assumed that you have installed Smart IPTV on Fire TV.
1. Launch the Smart IPTV app on your Firestick.
2. Note down the MAC address displayed on the screen.
3. Open a browser on Phone/PC and visit https://siptv.eu/mylist/.
4. Click on the Add External Playlist Links (URLs), and enter the MAC address and RapidIPTV subscription in the Link field.
5. Check if the Countries drop-down is set to Various and Keep Online checkbox is selected.
6. Now, press the Add Link button. You should restart the Fire TV or Smart IPTV app.
How to Watch Rapid IPTV on Andriod Smart TVs
RapidIPTV works on smart TVs like Samsung TV, LG smart TV, and more.
1. Launch your TV's App Store and search for Smart IPTV.
2. Download Smart IPTV and launch it on your Android TV.
3. When you see the MAC address on the right side, visit https://www.siptv.eu/mylist/.
4. Input the MAC address and M3U Subscription URL. Press Add Link to stream RapidIPTV.
How to Download Rapid IPTV on MAG Device
RapidIPTV works on MAG devices, and you can follow the steps to install it. Make sure you have done the STB Emulator Setup.
1. Go to the Settings section of your MAG device.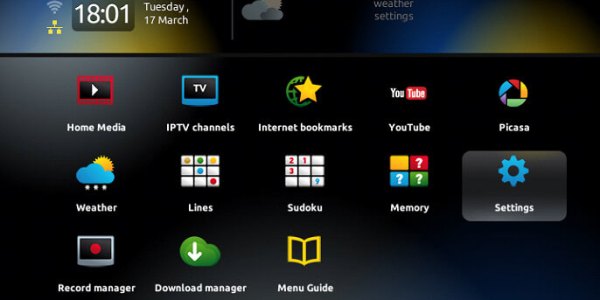 2. Select the System Settings option.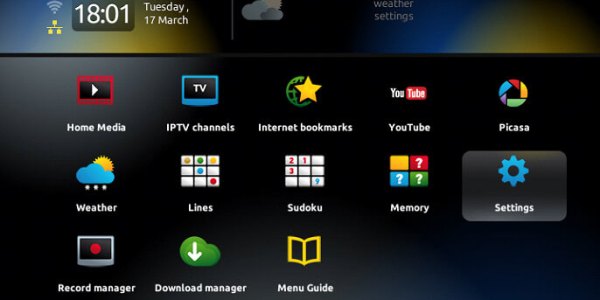 3. Go ahead to choose Portals.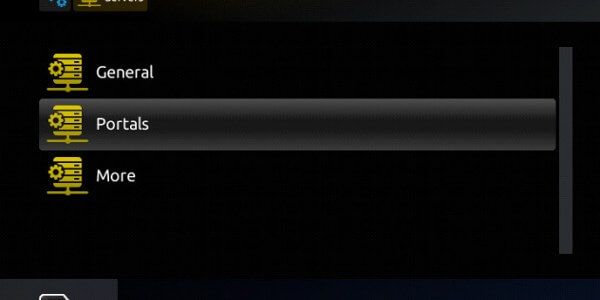 4. Enter the Portal name and the RapidIPTV URL as such in your email.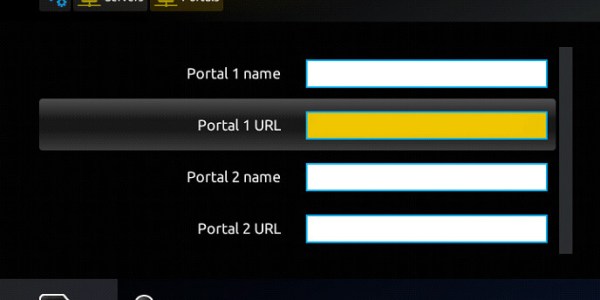 5. Save the changes and reboot the device.
6. After the box gets restarted, you will find the channels of Rapid IPTV.
How to Get Rapid IPTV on Kodi
If you prefer using Rapid Internet Protocol TV on Kodi-compatible devices, the below steps are all you need to follow.
1. Launch the Kodi app and select the TV menu on the left pane.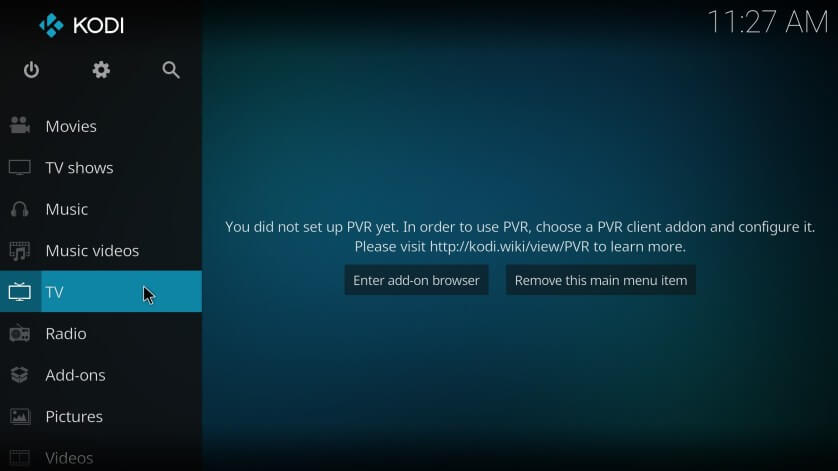 2. Click on the Enter add-on browser button.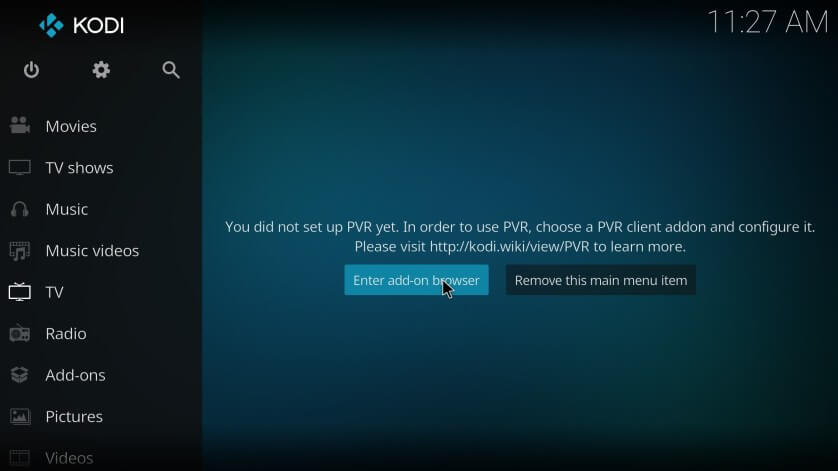 3. Scroll down and choose the PVR IPTV Simple Client.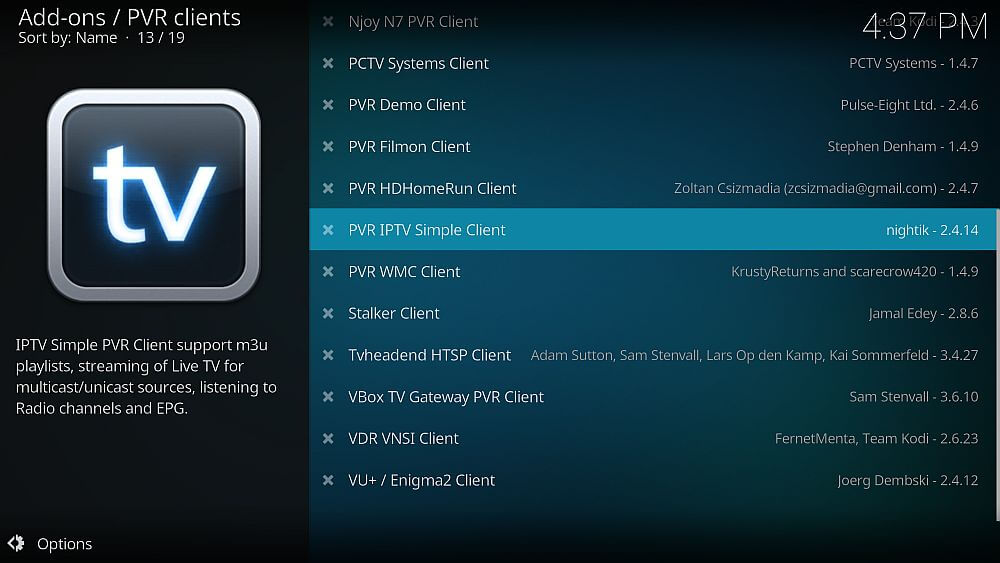 4. Hover to select the Configure button.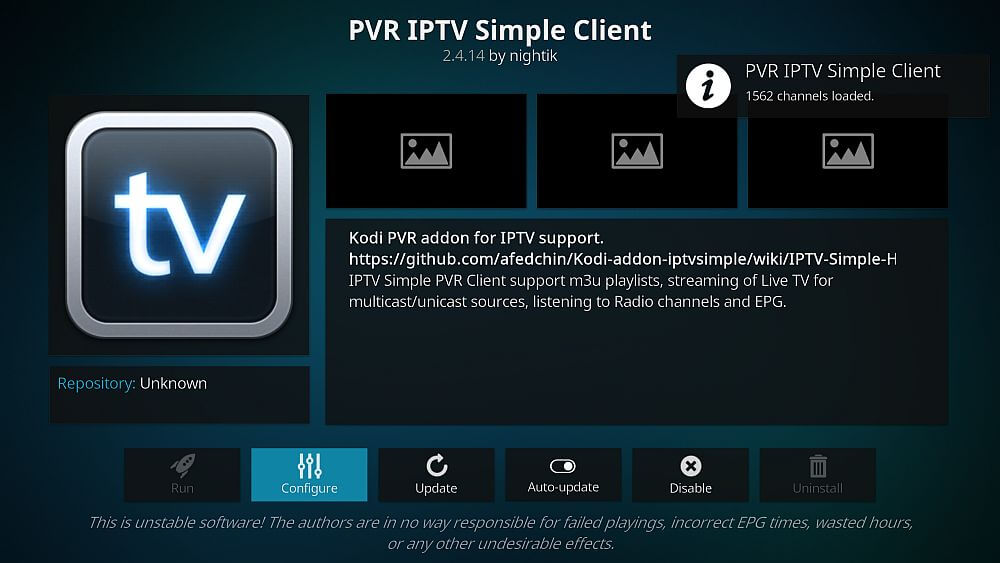 5. Now, choose General.
6. Select Location and choose Remote Path if you have an m3u URL.
7. Click on the M3U Play List URL.
8. Input the URL of the RapidIPTV M3U playlist and press OK.
9. After seeing the Enable button in place of Configure, you will get the PVR IPTV Simple Client loaded message.
10. Get back to the Kodi screen, select TV, and you will find the channel list.
Related: Eclipse IPTV: Pricing, Sign Up and Installation Guide
That was all about RapidIPTV and its installation procedure on different devices. You will never miss your favorite channels and content with this IPTV. If you have any queries, ask us through the comments section.