Dream IPTV includes popular TV channels and radio stations at the same time. It provides comprehensive coverage of popular sporting events such as the NFL, NBA, NHL, UFC, and NCAA. Users can watch PPV events on the service as well. In addition, it has global TV channels from Canada, the USA, Brazil, Italy, and more. This subscription-based provider accepts payment through PayPal.
Key Specs
TV Channels: 2000+ TV Channels
On-Demand Content: Movies and TV shows
Supported Devices: Android, iOS, Windows or Mac PC, Firestick, and Smart TV.
External Player: Yes
EPG Support: Yes
Free Trial: 24 hours
Pricing
Users can choose between different plants and access this IPTV service on their devices.
| | | | |
| --- | --- | --- | --- |
| Subscription Plan | Duration | Pricing | Number Of Connections |
| Basic Plan | 1 Month | $4.99 | 2 |
| Gold Plan | 1 Month | $6.99 | 3 |
| Premium | 1 Month | $9.99 | 5 |
Is Dream IPTV Legal?
No, Dream IPTV is not available in the Google Play Store. So, it might include some of the content for which they do not have copyrights. Moreover, users might attract hackers or trackers while they are streaming IPTV content online. They can result in anything harmful to your streaming device. We recommend users get a subscription to premium VPN services like NordVPN or ExpressVPN.
How to Sign Up for Dream IPTV
1. Launch any web browser on your computer and search for Dream IPTV.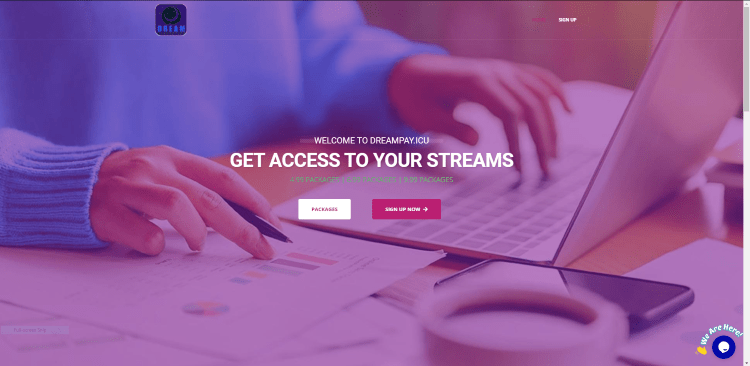 2. Go to the official website and scroll to the section featuring the subscription plans.
3. Click the Sign Up button next to any plan you want.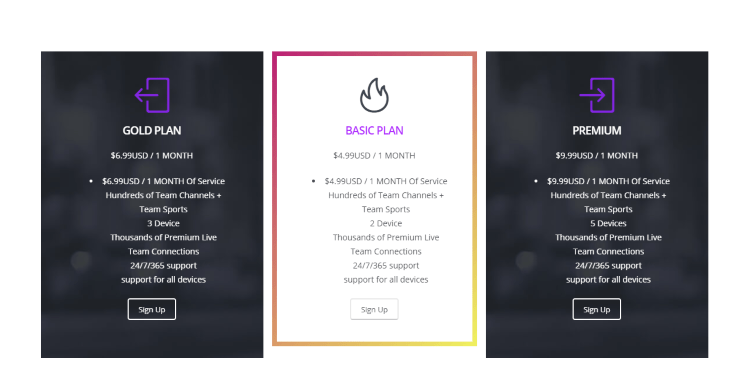 4. On the next screen, fill in the required fields with the necessary information.
5. Also, provide the payment details and complete the subscription.
6. You will receive an email from the service with your subscription credentials.
How to Install Dream IPTV on Streaming Devices
Dream IPTV has its standalone APK file. You can also access it if you get an M3U URL with a subscription. Dream IPTV can be accessed on devices like:
Install Dream IPTV on Android Devices
Dream IPTV APK file can be installed on your Android device to stream its library.
1. Launch Settings and select Security.
2. Tap Device Management and enable Unknown Sources.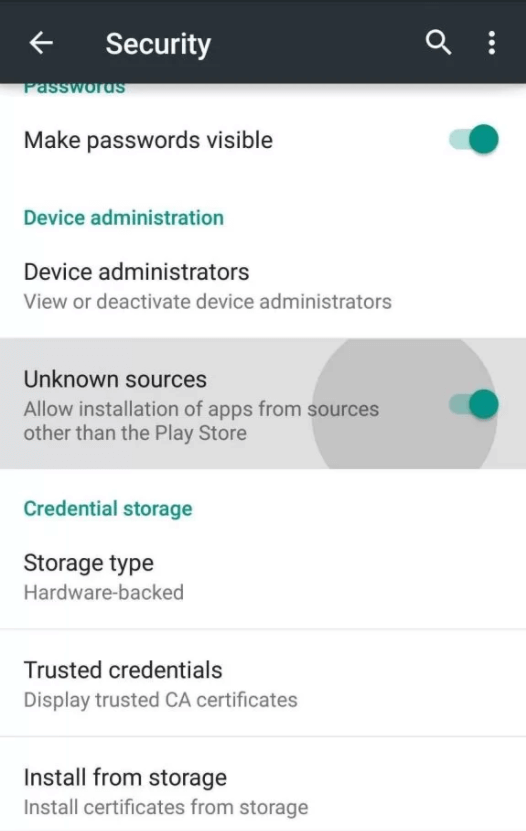 3. Open a web browser on your Android device and tap the search bar.
4. Search for the Dream IPTV APK file and download it from a trusted website.
5. Click on the APK file on your Android device after the download to install it.
6. When the installation completes, open the IPTV app.
7. Use your subscription details to sign into your account and enjoy watching your favorite content.
Stream Dream IPTV on Windows and Mac PC
To install the APK file of Dream IPTV, you need the Android Emulator called BlueStacks.
1. Turn on your computer and connect it to the internet.
2. Open a web browser and download the Dream IPTV APK file from a trusted source.
3. Using the same browser, visit the official BlueStacks website.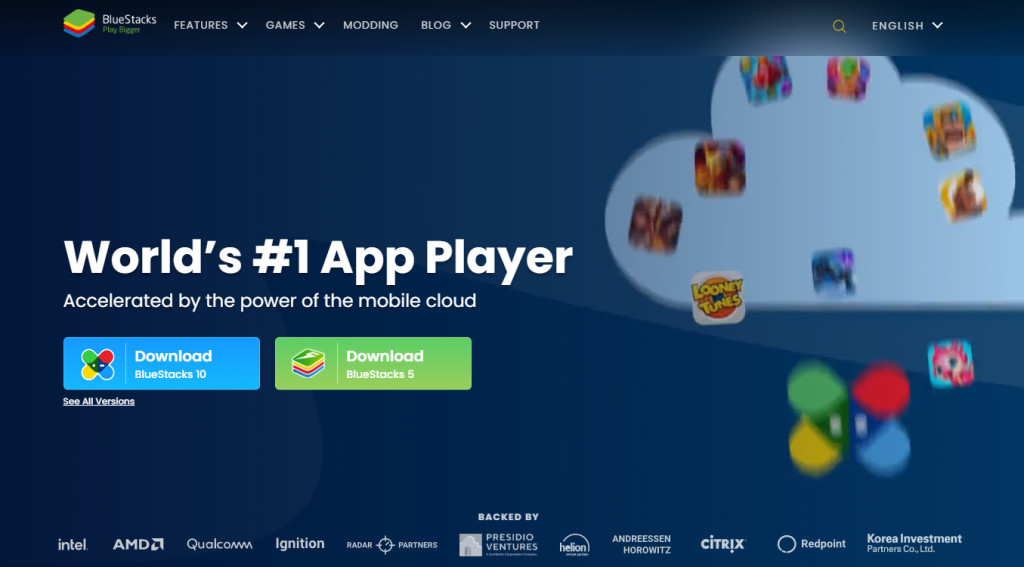 4. Download and install BlueStacks on your computer.
5. Enter your Google Account details and sign in to your account.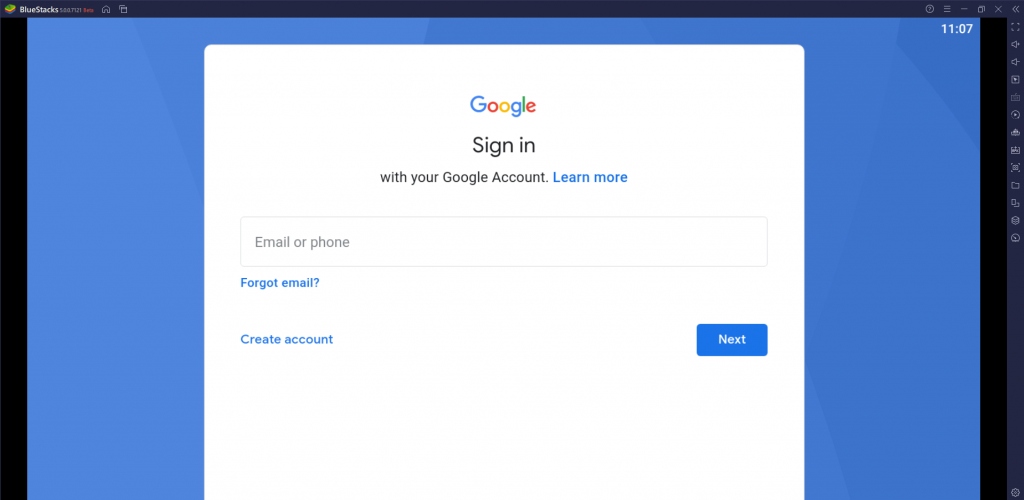 6. Select the Install APK button on the BlueStacks interface.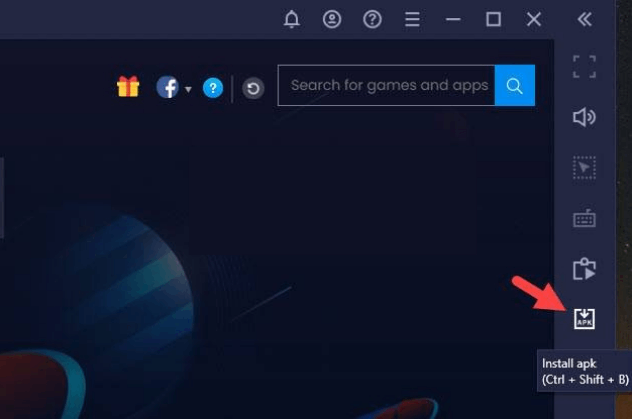 7. Access the IPTV APK file and click on it to install.
8. After installing the APK file, open and sign in to your subscription with credentials.
9. Finally, users can watch IPTV content on their computers.
Watch Dream IPTV on Firestick
Downloader is an official app available in the Amazon App Store that will help you sideload the APK file of the IPTV app.
1. Go to the Firestick home screen and click the Find option.
2. Select Search and browse for the Downloader application in the Amazon App Store.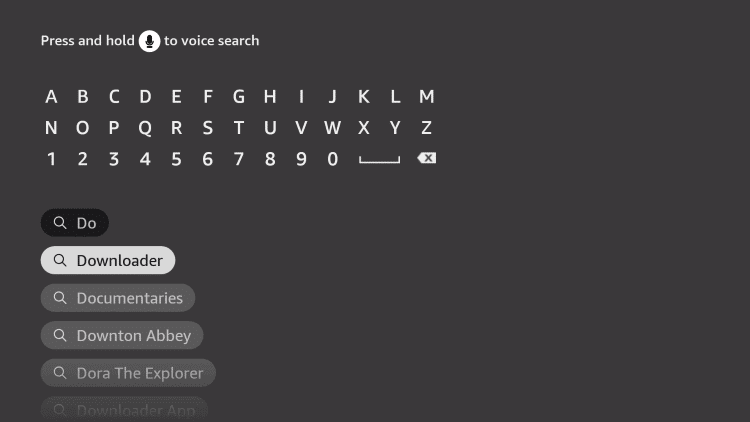 3. Pick up the app icon and select the Download button.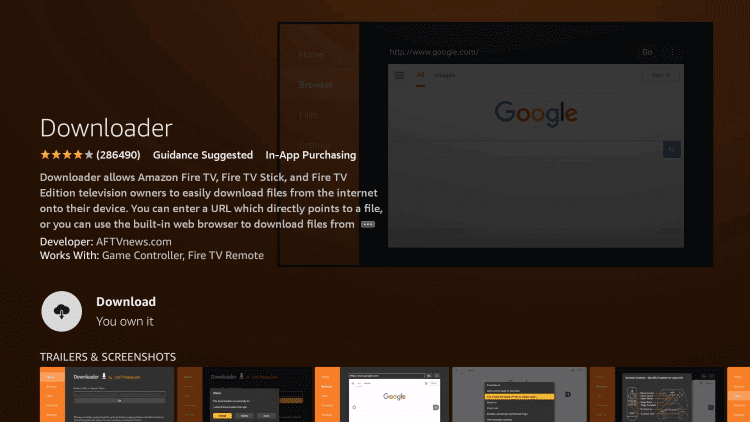 4. This will start to download the application on Firestick.
5. Launch the Firestick home screen and select Settings.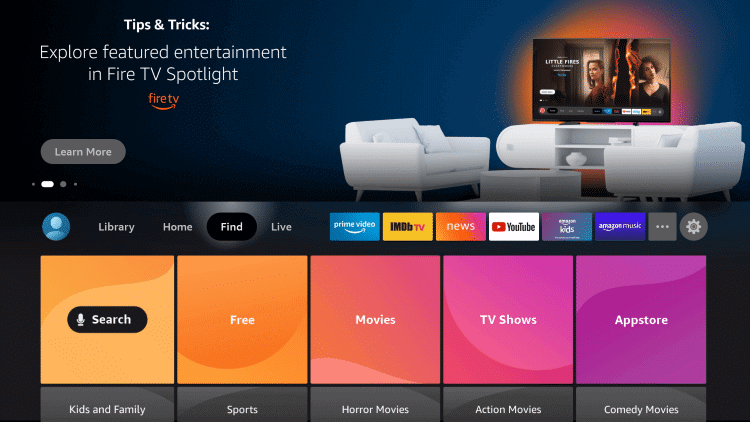 6. From the menu, select My Fire TV, followed by Developer Options.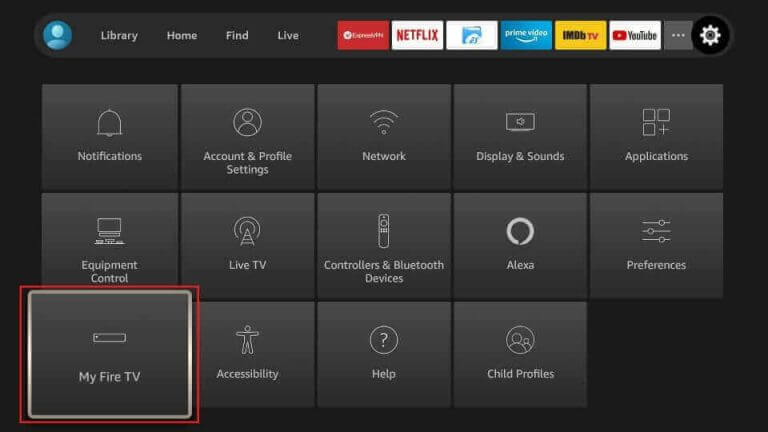 7. Select Install Unknown Apps and then enable the Downloader app from the list.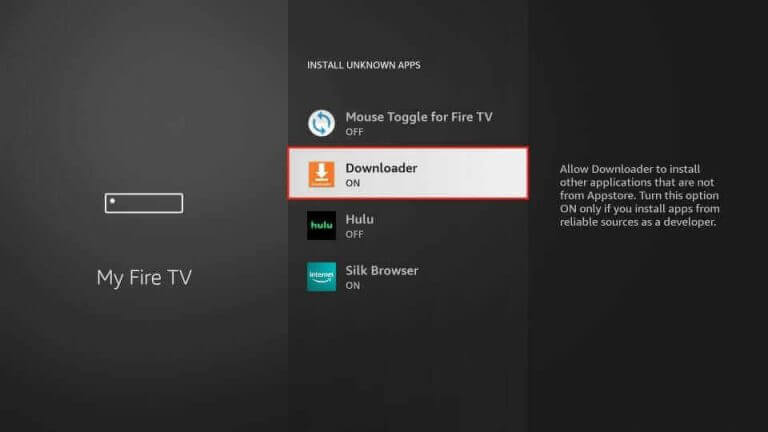 8. Open Downloader, provide the Dream IPTV  APK URL, and click Go.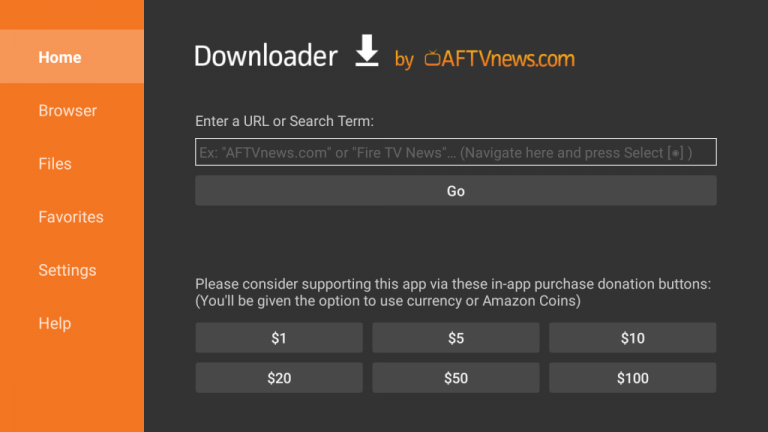 9. When the APK download completes, install it on your Firestick.
10. Open the IPTV and sign in with account details.
Get Dream IPTV on Android Smart TV
Download the APK file of the IPTV app and install it on your Smart TV.
1. On your Android Smart TV, open the Settings menu.
2. Click Device Preferences followed by Security & Restrictions.
3. Further, select the Unknown Sources option.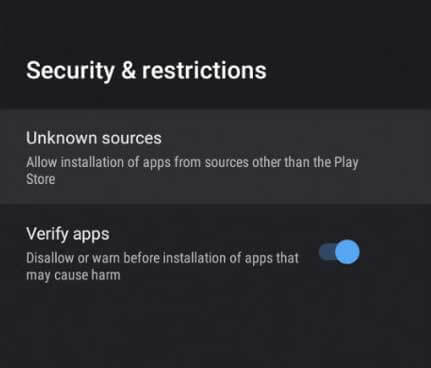 4. Turn on your computer and open any web browser.
5. Look for the Dream IPTV APK file and download it from a reliable website.
6. Copy the APK files to a USB drive and connect the USB drive to your Smart TV.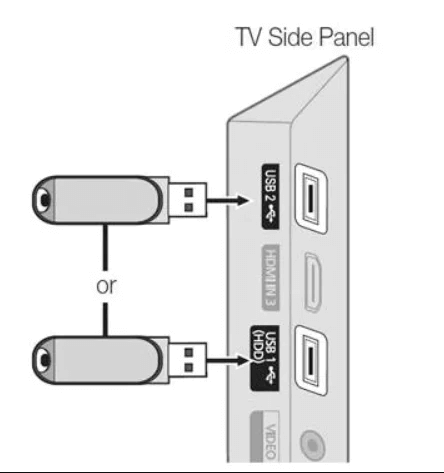 7. On your Smart TV, open a File Manager to access the APK file in the USB drive connected to it.
8. Install the APK file and then open the IPTV app.
9. Sign in to your subscription with the account details.
Access Dream IPTV on MAG
When you subscribe with Dream IPTV, you receive an M3U URL that you can access on MAG.
1. Power on your MAG device and go to Settings.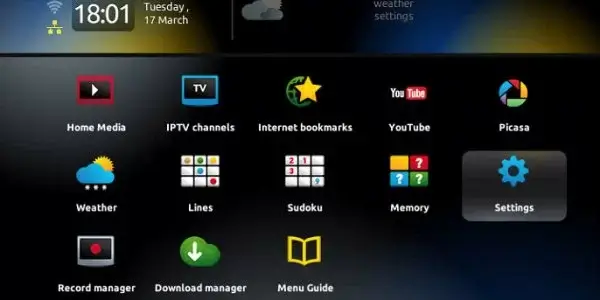 2. Next, scroll to and click System Settings.
3. Choose the Servers option and pick the Portals option.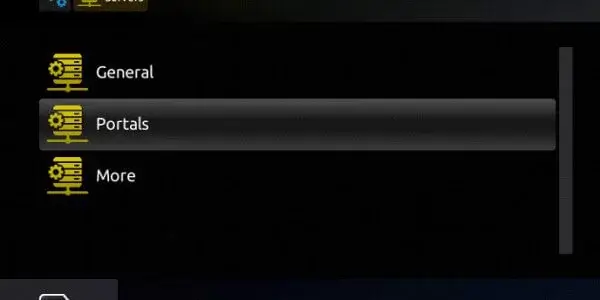 4. Enter the Playlist name and provide the M3U URL of Dream IPTV.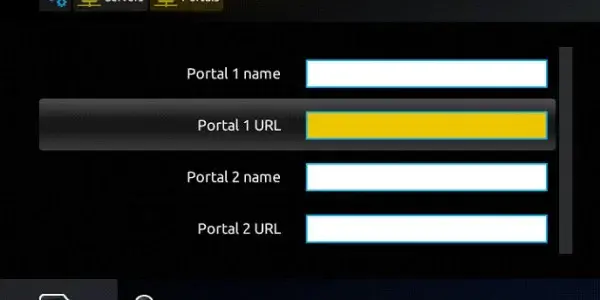 5. Click OK to save the playlist.
6. Click the Exit button twice and then access the IPTV account on your MAG device.
Stream Dream IPTV on iOS Devices
If you have an iOS device, install any IPTV player of your choice to access content from the provider.
1. Launch the App Store of your iPhone or iPad.
2. Search for IPTV Player on the search bar.
3. Choose the app icon from the search suggestions and click the Get button in the App Store.
4. When the IPTV Player download is complete, open the IPTV Player app.
5. Enter the name of your playlist and the M3U URL from Dream IPTV to sign in.
6. Wait for the channel lineup to be available on the app and start streaming.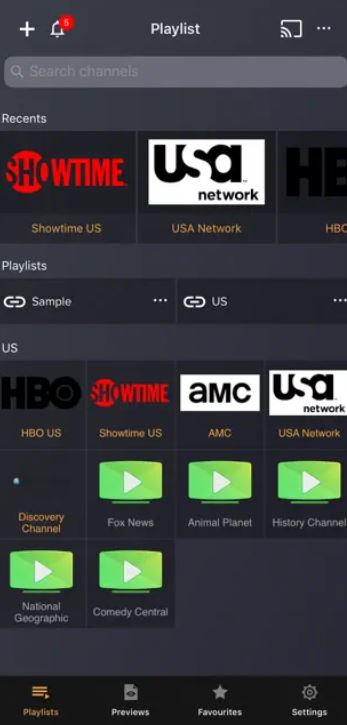 Alternatives
If you want to check out similar IPTV providers, try these services.
Beast TV IPTV
Beast TV IPTV is one of the most reliable providers to subscribe to if you want to replace Dream IPTV. The subscription plans will let you use the account on four different devices. Users may access sports, news, movies, and other content on Beast TV. Each subscription to this IPTV, including its sports packages, is available for access on various streaming devices.
Gamma IPTV
One of the greatest IPTV providers for streaming movies and sports is Gamma IPTV. A total of 140 bouquets of different titles make up the on-demand library. If you have a subscription, you can enjoy Gamma IPTV on any device and from any location. Stream on up to three devices with the finest Gamma IPTV subscription plans.
Falcon TV IPTV
Falcon TV IPTV is a well-known service provider with more than 4000 live TV channels and on-demand streaming content. You may stream movies, TV series, documentaries, and more, for instance. The service offers a variety of genres, including action, romance, fantasy, thrillers, horror, comedy, and more.
Review
Without much doubt, getting a subscription to Dream IPTV is worth enough. It is because this IPTV includes popular news, sports, and international channels at affordable prices. Users can access it on any IPTV player they have. It offers customer support through live chat and email. So, if you face streaming difficulties or have doubts, contact customer support for assistance.