The growth of IPTV services has rapidly increased in the past years. Instead of buying costly streaming services such as Netflix, Hotstar, Hulu, etc users are moving to the IPTV services. IPTV is the best alternative to your cable TV and costly streaming service. The main benefit of IPTV is that it offers thousands of video content at a low cost. Most of the IPTV providers do not provide an IPTV Player. Instead, the services will offer an M3U link or codes at the time of registration. If you have the M3U link of your IPTV provider, you can add it to any IPTV M3U player to stream the content. There are plenty of IPTV players available online. Only some of them perform well. In this blog, we've listed the top 20 Best IPTV M3U players.
BEST IPTV M3U PLAYERS
The best IPTV M3U players listed here in this section are curated collections and are found to be working great.
VLC
GSE Smart IPTV
5K Player
IPTV Smarters Pro
Winamp
Kodi
KMPlayer
iTunes
GOM Player
Simple TV
OttPlayer
MyIPTV Player
PotPlayer
IPTV Player
Lazy IPTV
Perfect Player IPTV
TiviMate
SO Player
Smart IPTV
Media PlayerLite
1. VLC Media Player
If you have the VLC player on your device, you can instantly play any M3U playlist or files. It is a powerful media player that can play any audio and video file. VLC is a free multimedia player that is easy to use and configure. In addition to M3U files, it plays files, discs, webcams, etc. It is an ad-free media player that works on different devices like Windows, Mac, Android, iOS, and more.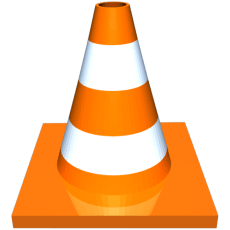 2. GSE Smart IPTV
You will find a lot of advanced features in GSE Smart IPTV. It is a user-friendly IPTV player that supports multiple playlist formats, including M3U. You can also use this app to play Xtream Codes file format. It includes parental control, dynamic language switching, automatic live stream reconnection, etc. The GSE Smart IPTV supports all the popular formats, including RTMP tokens. It works on devices like Android, iOS, Apple TV, Android TV, Firestick, etc.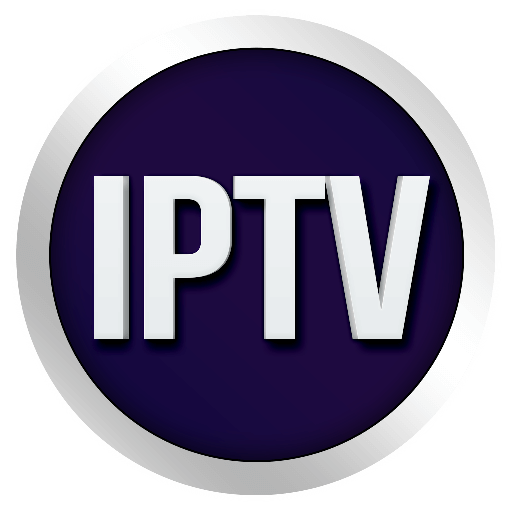 Steps to Open an M3U file using GSE Smart IPTV:
1. Open the GSE Smart IPTV app on your device.
2. Navigate to its Settings menu and click on the Remote Playlists option.
3. Go ahead to press the + button and then select Add M3U URL.
4. Enter the playlist name and URL address.
5. Press the Add User button.
3. 5K Player
Streaming M3U playlist files is possible with the 5K Player. It is a free MKV UHD video and music player that can be used to play videos at full HD resolution. 5K Player supports AirPlay and DLNA, thus, you can wirelessly stream the content on your Smart TV. You can also build your own personal media library and manage playlists, DLNA Share list, etc. You can easily access 5K Player on Android, iOS, and macOS.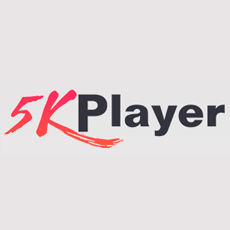 Steps to Play M3U File using 5K Player:
1. Launch the 5K Player app on your device.
2. You shall drag and drop the .m3u file to the 5K Player. Alternatively, select Live on the 5K Player main screen and input the M3U URL. Then, Press Play.
4. IPTV Smarters PRO
The next best M3U player is the IPTV Smarters Pro app. This app is available on both Play Store and App Store. It is a fully customizable media player for OTT service providers. You can use IPTV Smarters Pro to stream the content of your service provider at ease. IPTV Smarters is a powerful IPTV player that supports all formats. It is compatible with Android phones & TVs, Nvidia Shield, Firestick, iOS, Apple TV, Windows and Mac PC, etc.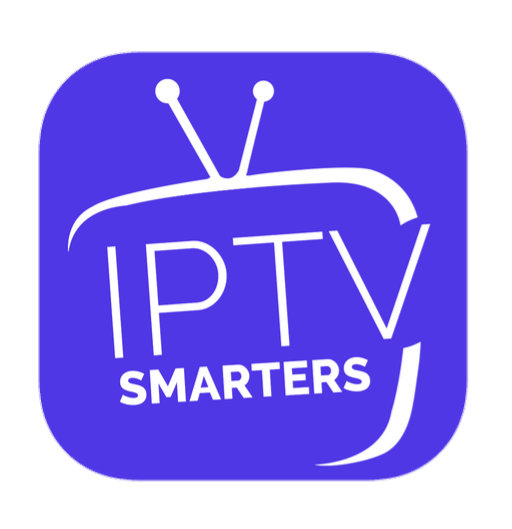 Steps to Open an M3U file using IPTV SMARTERS PRO:
1. Open the IPTV Smarters Pro app on your device.
2. Navigate and press the +Add User option.
3. Select the Load your Playlist or File/URL option.
4. Enter the Playlist name and choose the Playlist type as M3U.
5. Input the M3U playlist URL and start streaming the IPTV video.
5. Winamp
The best M3U IPTV Players list will be incomplete without Winamp. It is a free and the most popular media player. Winamp is feature-rich and thus supports M3U and M3U8 files. Besides, you can use it to play AAC, WMA, MIDI, FLAC, etc. There are lots of customization options available in Winamp, and you can personalize its skin and themes. It works on different devices like Android, Windows PC, and Mac.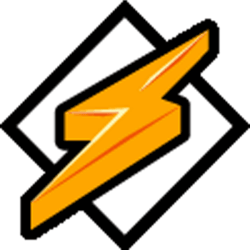 Steps to Add M3U file on Winamp:
1. Open the Winamp software on your PC.
2. Click on the File menu and select Play URL.
3. Now, provide the M3U link URL. Alternatively, select Play File and enter the M3u file.
6. Kodi
Kodi is not just a media center but also a media player that supports M3U playlists. It has plenty of in-built M3U Players and you can choose your desired IPTV player to stream the content of your IPTV provider. You can easily add the M3U link of your provider on the PVR IPTV Simple Client addon. Additionally, there is also an option to add EPG Guide. It is compatible with many devices such as Android, iOS, Windows, Firestick, Smart TV, etc.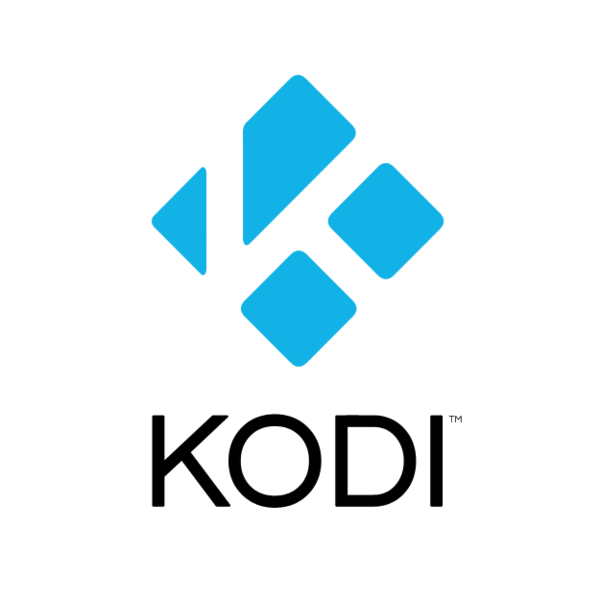 7. KM Player
K-Multimedia player is an excellent media player that supports M3U and M3U8 playlists. Hence it takes up a place under the best IPTV M3U Player. It lets the users create new playlists in M3U, PLS, and ASX formats. You can easily edit or manage the playlists. KMPlayer works well on Windows PC, Android, and iOS devices. This player can stream the content at 4K, 8K, and UHD quality. As KM Player has built-in cast support, you can easily cast the content to your desired Smart TV.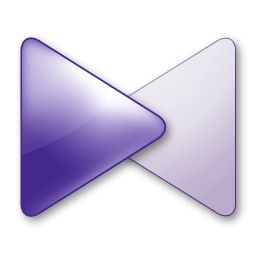 8. iTunes
As we all know, iTunes is a popular software to manage media files. But, It can also be used as an IPTV M3U player. It supports playlists like M3U, XSPF, PLS, and more. In addition, you can also create and export playlists in M3U, TXT, and XML formats. iTunes supports adding playlists to the Like or Dislike list for easy access.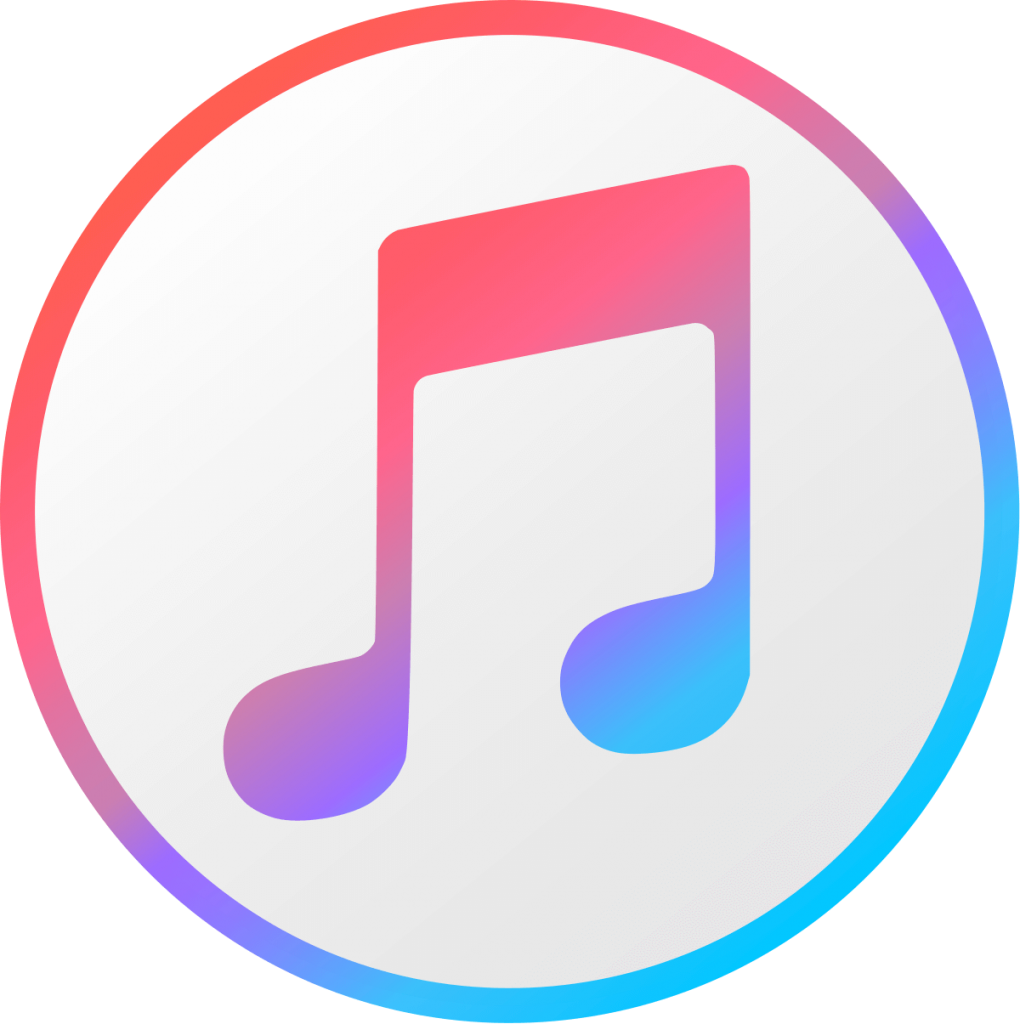 9. Gom Player
Gom Player is a media player for Windows developed by GOM & Company. It is a powerful IPTV player that supports high-resolution videos. Gom Player is an advanced media player that allows you to stream IPTV content using the M3U playlists link. It is the most used media player in South Korea. This player is completely free to download and use. But, you'll be interrupted by certain ads while streaming in this player. To stream ad-free, you need to buy a subscription.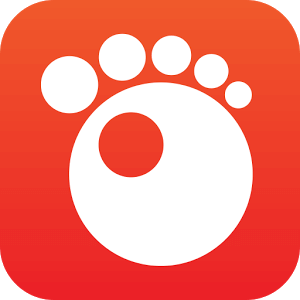 10. Simple IPTV
It is one of the best IPTV M3U players that allows you to watch IPTV channels from the web or local M3U playlist files. The intuitive interface of this application allows the users to select their desired channels easily. The channels in Simple IPTV are arranged in a list view. The users can also customize the interface by changing the theme.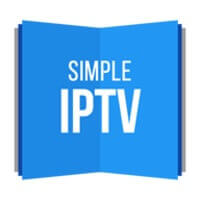 11. OTTPlayer
OttPlayer app is the best app to stream your favorite content without any buffering issues. The interface of this player app is simple and easy to use. It supports different protocols like TS, HLS, RTSP, RTMP, UDP, etc. Unlike other IPTV players, OttPlayer supports the M3U8 playlist or links. OttPlayer can be accessed on different devices such as Android, iOS, Windows PC, HoloLens, Samsung TV, etc.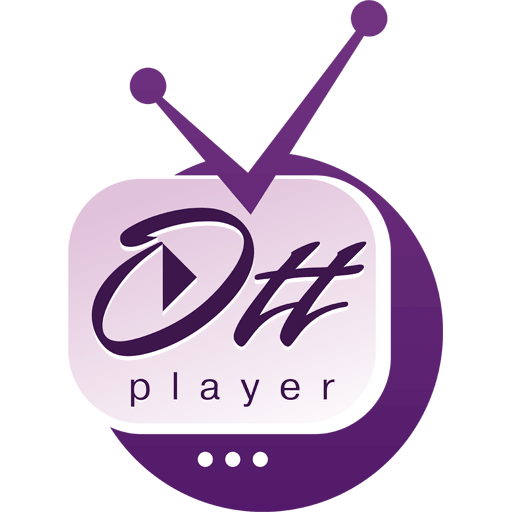 Steps to Setup M3U Playlists in OTTPlayer:
1. Initially, you should keep the list of channels organized.
2. Create an account by visiting https://ottplayer.es.
3. Enter the details to register for an account.
4. You should download the playlist on your device.
5. Start streaming IPTV channels using OttPlayer.
12. MyIPTV Player
If you want a powerful media player, MyIPTV Player is all you need. It loads the M3U playlists faster and supports EPG Guide. It is packed with a recording option, multiple channel playlist support, channel filtering option, and more. This player lets you add your favorite movies to the Favorites Manager. You can download the MyIPTV player app directly from the Microsoft Store on Windows PC.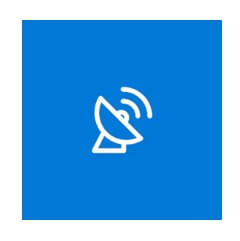 Steps to Setup M3U Playlists in MyIPTV Player:
1. Launch MyIPTV Player on your device and go to its Settings.
2. Choose the Add new playlist and EPG source.
3. You can add a local or remote playlist on the specified field.
4. Select the channel playlist and press the Refresh button.
5. Click on the channel to start streaming it on MyIPTV Player.
13. POTPLAYER
PotPlayer is a multimedia player app developed by Kakao. This app is supported on all Windows versions and plays different file formats of M3U like ASF, XSPF, PLS, etc. PotPlayer allows the users to edit the M3U playlists, add or remove tracks, sort and change the playlist view settings, etc. PotPlayer is compatible with Android and Windows PC. The only demerit of this application is the language. Some instructions of this IPTV player app are in the Korean language.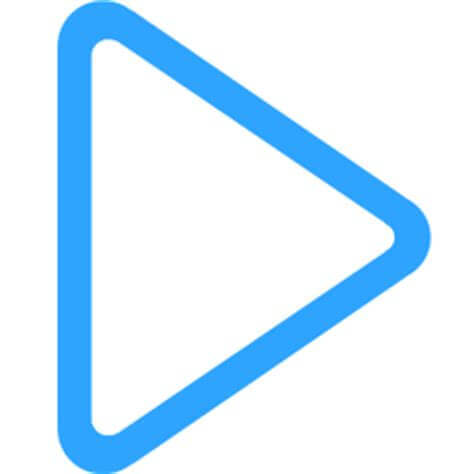 14. IPTV PLAYER
As the name implies, it is a complete IPTV player specially developed for iPhone, iPad, and Apple TV. In addition to M3U Playlists, you can also load and access the JSPF and XSPF playlists. It is an advanced player app that automatically loads, scans, and previews the channel in the playlist. With the IPTV Player app, you can create, edit, and share the playlists with your friends and family. This app is equipped with multiple features such as DVR, parental lock, screencast, etc. If you're looking for an IPTV player for Apple devices, IPTV Player is the best one to choose.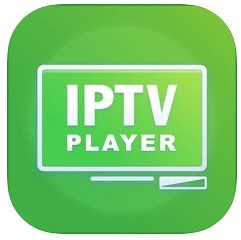 15. Lazy IPTV Player
Lazy IPTV is a great IPTV player for Android and iOS. This app supports M3U playlists and XSPF playlists. In addition, it also supports the EPG guide in XMLTV and JTV format. As Lazy IPTV works with HTTP and UDP streams, you can directly play the videos from YouTube and other Social Networks.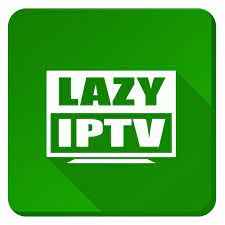 16. Perfect Player IPTV
As the name implies, it is the perfect player to stream your favorite media files. It supports multiple playlists formats such as M3U and XSPF. You can use XMLTV or JTV formats to add the EPG guide. The layout and design of the Perfect Player IPTV are highly appealing and mostly liked by the users. This app is free to use with ad-supported. If you want to stream ad-free content, you need to get a premium subscription.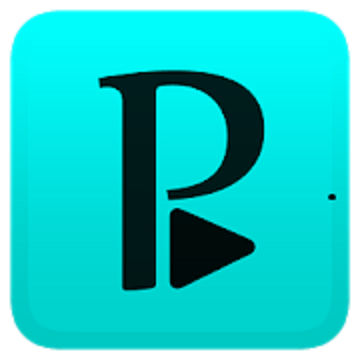 17. TiviMate IPTV Player
TiviMate is the perfect IPTV player for your Smart TV. It supports multiple playlists including M3U. Like other IPTV players, this app also supports an EPG guide. The UI of this application is highly modernized and suitable for large-screen devices. The free version of TiviMate has only limited features. If you want to access all features of TiviMate, you need to buy a subscription.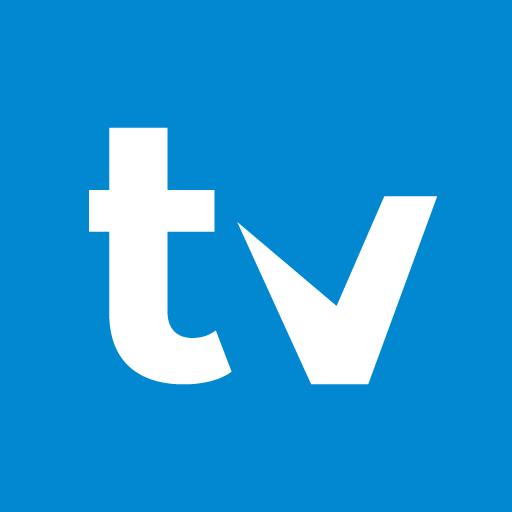 18. SO Player
SO player is an IPTV player app that supports multiple playlists including M3U. It is VPN friendly player app that has a neat and sleek interface. It also supports EPGs of different formats. SO Player is packed with tons of features such as Parental Control, Sleep timer, scheduled recording, and much more. SO Player is one of the best IPTV players to use.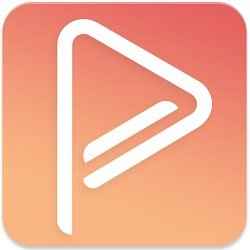 19. Smart IPTV
Smart IPTV is a dedicated app developed for Smart TVs like Samsung and LG. In addition, it is also available for Android and Mag devices. Compared to other IPTV players, Smart IPTV is easy to use. All you need to do is to fill in the M3U playlists link or other formats to stream the content of your service provider. It supports the EPG guide in any format. Smart IPTV is one of the reliable IPTV players that smoothly plays the video content.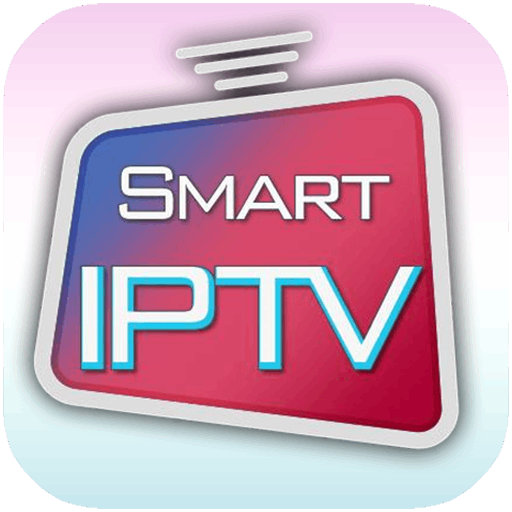 20. Media Player Lite
With the Media Player Lite, you can watch the content of your service provider without any freezes or lags. It is a free open-source media player that plays M3U files effortlessly. This media player has a simple UI and will be lightweight on your device. It is based on the Media Player Classic – Home Theatre. This application works well on Windows PC.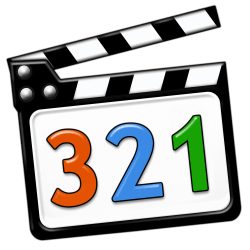 Steps to Open an M3U file using Media Player Lite:
The step-by-step instructions will help you play an M3U URL on your device with Media PlayerLite.
1. Download and open the Media PlayerLite media player on your device.
2. Navigate and click the File option on the menu bar and import the M3U file.
3. When the file opens up, you shall start streaming the IPTV M3U file.
Now, we're at the end. The above given are the top 20 IPTV M3U Players. Each IPTV has its unique functionality. Choose the right IPTV player that satisfies your basic needs. Whatever IPTV Player you're using, always use a VPN with it. As most IPTV services are illegal, using a VPN provides an extra layer of security and privacy to the users.